Prereading
This article is updating all the time in order to make sure that the solutions here are capable of solving your problem to a large extent.
So far, we concluded 5 immediate ways for users to recover files off from a broken USB stick and quickly repair it. A broken USB can be physically damaged or logically corrupted, so the symptoms, as well as solutions, vary. Follow the guide carefully, and try every means to work out the problem and rescue data on a broken USB memory stick, flash drive, pen drive or thumb drive with the least effort.
Part 1. Fix a broken USB with Data recovery software/Disk Management utility
A broken USB always makes us worried, do you know how to repair it and recover files off from it? To start out, you should determine the exact problem there to identify whether it can be fixed or not. This part describes 3 types of USB flash drive suggesting it is 'broken' but not dead, and offers relevant helpful solutions.
How to fix a USB with file system error
Errors would occur when the file system becomes RAW, for example, 'the disk is not formatted. do you want to format it now?' or 'you need to format the disk in drive X: before you can use it', 'this volume does not contain a recognized file system...', etc. Such a type of USB problem will cause data inaccessible, so you have to strictly follow the 2 steps to recover data from raw USB flash drive and format it to its normal state.
Procedure 1. Recover data from raw USB drive
Step 1. Select the Partition
Launch EaseUS Data Recovery Wizard.
Select the raw disk partition where you lost your data.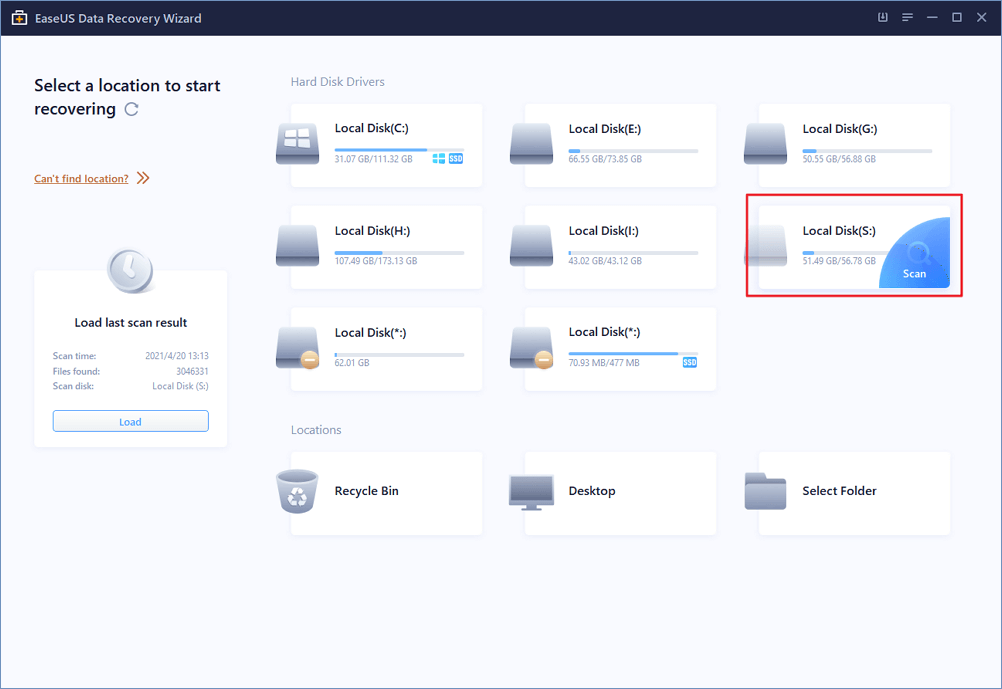 Step 2. Scan the Partition
Click the "Scan" button, and the software will automatically scan the Raw partition immediately.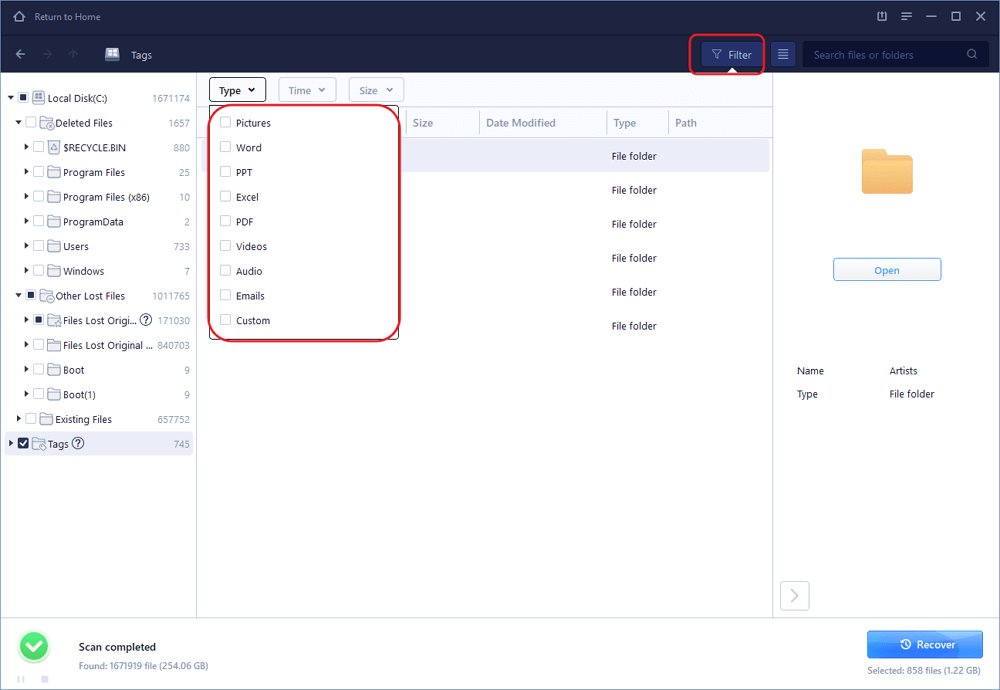 Step 3. Recover the Data
After the scan, you are allowed to preview some of the listed files.
You can preview them. If you find it difficult to find the raw files, click the "Extra Files" button and you will be able to see the raw data. Besides, you can search the file type to find the lost files.
Then, click the "Recover" button to get the data back.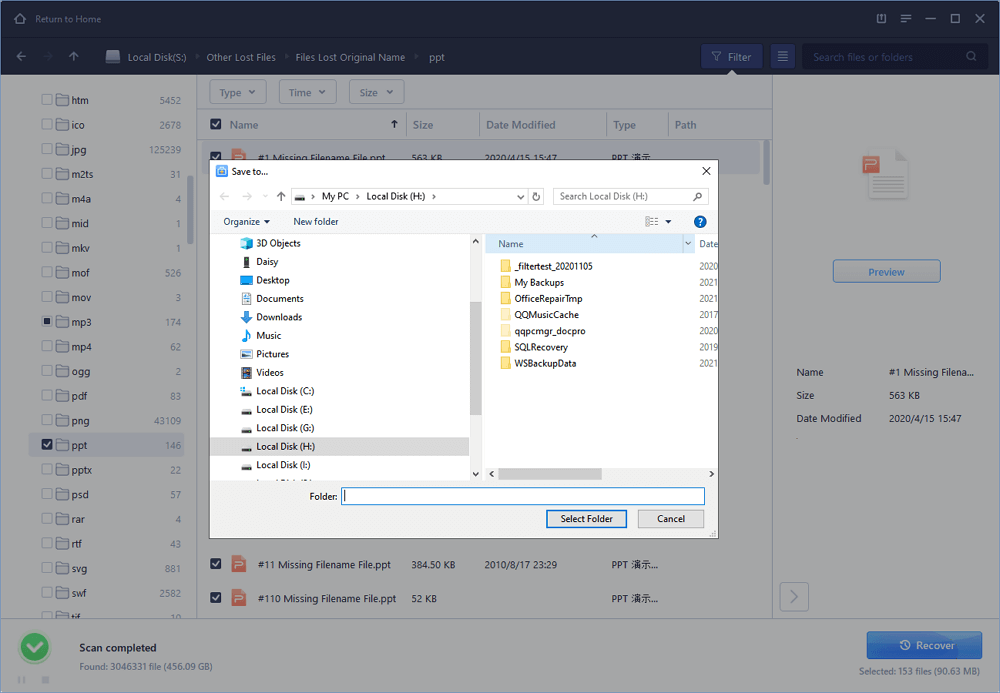 Procedure 2. Format raw USB drive for reuse
Open Windows File Explorer -> Right click the RAW drive and select "Format" from the menu -> Click Start.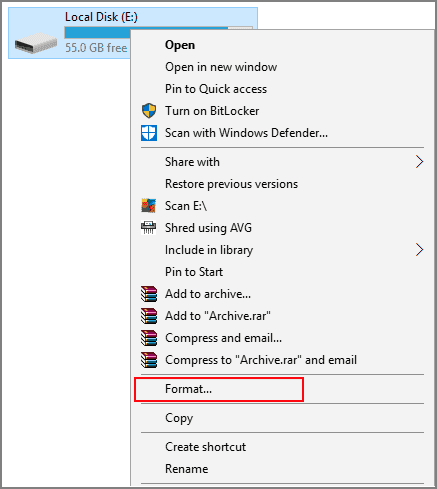 How to fix a USB that won't read
Right-click My Computer or This PC (for Windows 10) and select Manage from the menu.
This will open a window called Computer Management. Select Disk Management.
Right-click on the USB that won't read by Windows PC and choose Change Drive Letter and Paths.
Follow the wizard and assign a drive letter to your 'missing' drive. Your USB drive would read and write properly now.
How to fix a USB that is not detected, recognized or showing up in PC
Even if you inserted the USB stick in a correct way, it'll not show up as expected. This issue is somewhat difficult to tackle. For the first attempt, go to Disk Management, if there is unallocated space, you need to create a partition on it.
Right-click on the unallocated space and select New Simple Volume.
Follow the wizard to create a partition on the unallocated space.
Part 2. fix a broken USB by yourself without software
Let's begin with the worst case. We know that a thumb drive or a memory stick is portable, and we get used to putting it on a keyring or in the pocket, so it's prone to corrupt, especially the cable and port. Such physical damage can only be restored by some professional repair center, otherwise, do it yourself by carefully following the suggested methods.
How to fix a broken USB port
If restarting or reinstalling USB port drivers does not fix the broken device, it's probably related to a hardware issue. There are 3 ways you can try to manually the damaged USB port. You can preserve the tutorial graphics to a local drive so that you can refer to the methods anytime.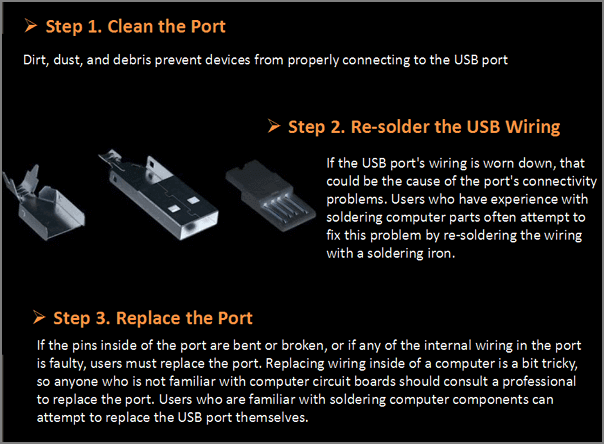 How to fix a bent USB stick
"The USB memory stick was bent in the port, the light comes on when inserted but the computer cannot recognize it... any advise if the information on it can be saved?"
I guess that bending a USB flash device is not uncommon, and the fact is that we don't decide to give instructions here about how to fix a USB that was broken in this way. To tell the truth, without a huge investment in a professional USB repair service, it's beyond repair. Once a USB port is bent or greatly deformed, it's unlikely for a computer to recognize it, the suggested EaseUS data recovery tool can't help, either. It's time to buy a new one.