"Hi , I downloaded lots of movie files with .flv format on YouTube and stored them on my external hard drive with a capacity of 250 GB. But today, I accidentally deleted all of them by pressing the wrong button. Now, I want to recover those files back. So, is it possible to recover deleted or lost FLV videos? If so? How can I do it? If you know any reliable FLV file recovery solution, please help! It is really important for me!"
Is it possible to recover FLV files?
An FLV file is a flash-compatible video file exported by the Flash Video Exporter plug-in (included with Adobe Flash) or other programs with FLV file support. It is the standard video format used by nearly all embedded video on the Internet including the videos found on YouTube, Hulu, and many more websites. However, as a matter of fact, FLV files sometimes can be get lost due to various reasons such as accidental deletion, disk formatting, virus attack, etc. When it happens, how to find reliable video recovery software to recover FLV files will become a problem that troubled most users.
If you are one of such users, please don't worry! Your files are not completely erased from the camcorder or other storage devices on the deletion or formatting. Only files names and properties are erased, the file content is still hanging around. So, FLV file recovery is possible! And all you need is to get a reliable FLV file recovery software which can help to recover deleted files.
Steps to recover deleted or lost FLV videos with EaseUS file recovery software
Even there's many FLV file recovery software out there (some paid, some free) that is available for FLV file recovery, we would like to recommend you EaseUS file recovery software for its wizard-like interface and powerful data recovery capacity. You can use it to recover FLV files from video camcorder or other devices like computer, external hard drive, SD card, USB drive, etc with ease.
Step 1. Launch EaseUS data recovery software, select the disk where you lost your FLV videos and click "Scan" button to move to the next step.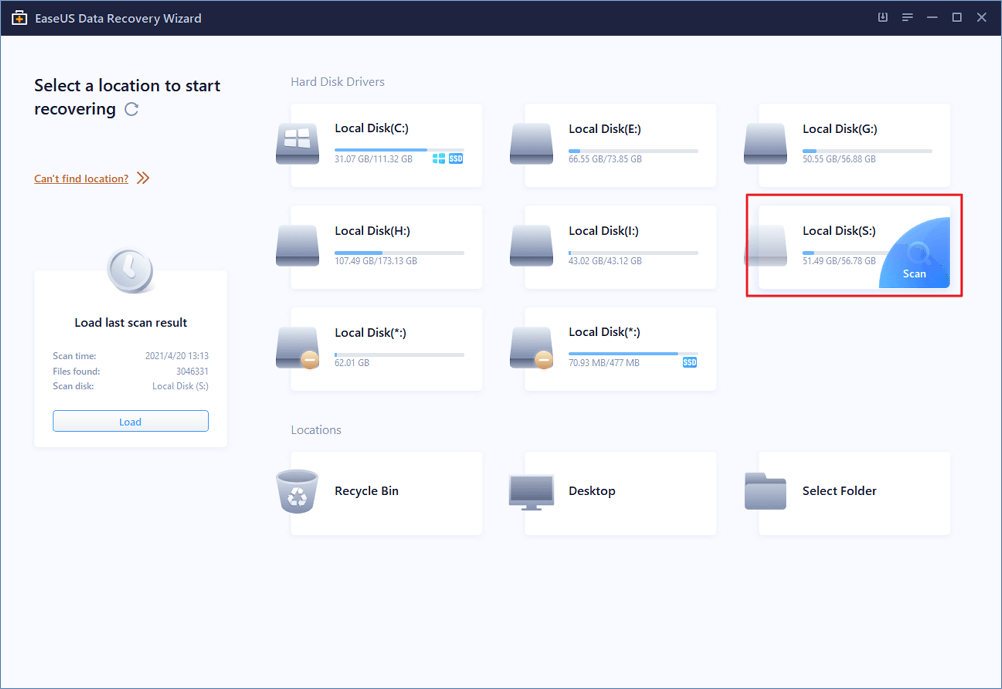 Step 2. A quick scan will start first. After it completed, a deep scan will automatically launch in order to find more files.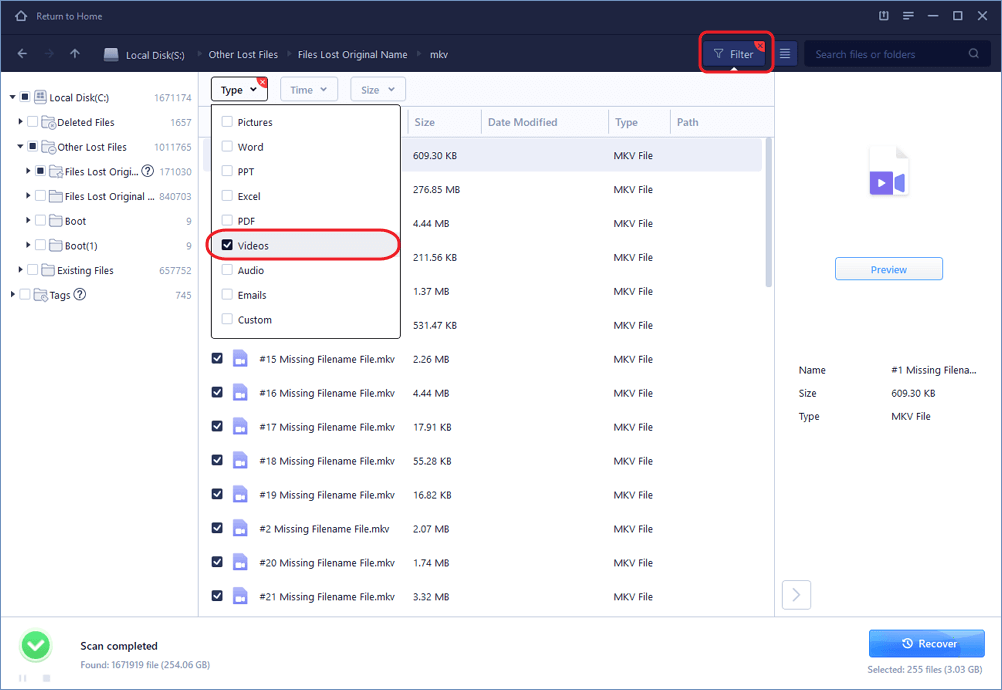 Step 3. After scan, choose those FLV videos you want. Finally, click "Recover" button to retrieve them back. Here, you'd better save all the recovered files on a different drive or device in case of data recovery failure.