PAGE CONTENT:
What is "RAW" drive or partition
How to recover files and data from RAW flash drive/pen drive?
What is "RAW" drive or partition?
The term RAW disk refers to the accessing of the data on a hard drive disk (HDD) or other disk storage device or media directly at the individual byte level instead of through its file system as is usually done. Users cannot access the files on the RAW disk and if a disk reads as RAW in Windows, possible (but not all) symptoms are:
Invalid media type reading drive.
Abort, Retry, Fail?
The file system is displayed as "RAW".
Windows may ask if you want to format the drive, such as warning "disk not formatted. Do you want to format now?" As the following picture.
File names contain "weird" characters.
"Sector not found" messages.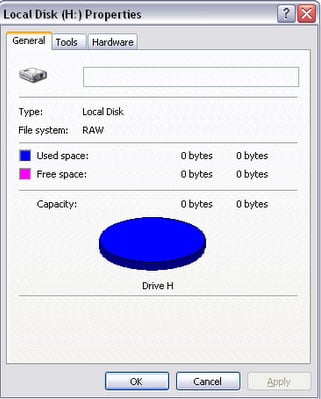 Flash drive or pen drive partition is more likely to become RAW format, as power supply, drive interface error and other reasons could cause flash drive to become RAW easily.
How to recover files and data from RAW flash drive/pen drive
Firstly, in some situations, it is technically possible to recover a RAW disk. Formatting may solve your RAW disk problem and let you access the disk again, but all the important files on the RAW flash disk will be lost. Although data may be recoverable, it will be more difficult to recover files after you formatted the RAW partition. So when you encounter this problem, don't format the RAW partition. You'd better perform pen drive data recovery to recover files first, and then format the RAW drive/partition.
Secondly, if you have formatted the RAW partition, don't write any files to this partition again, as it may make files corrupted and cannot be recovered again.
1. Recover files from RAW flash drive/ pen drives - perform RAW data recovery
To do flash drive & pen drive RAW recovery, please first download the data recovery software from our website and install it on your computer.
Step 1. Plug the USB flash drive into your computer.
Please do not use your USB flash drive once you lose or delete files on it. The sooner you take actions to restore lost data, the bigger chance you'll have to restore all of them.
Step 2. Run EaseUS data recovery software and scan flash drive.
Launch EaseUS Data Recovery Wizard and choose your flash drive under External Devices.
Click Scan to start finding your flash drive files.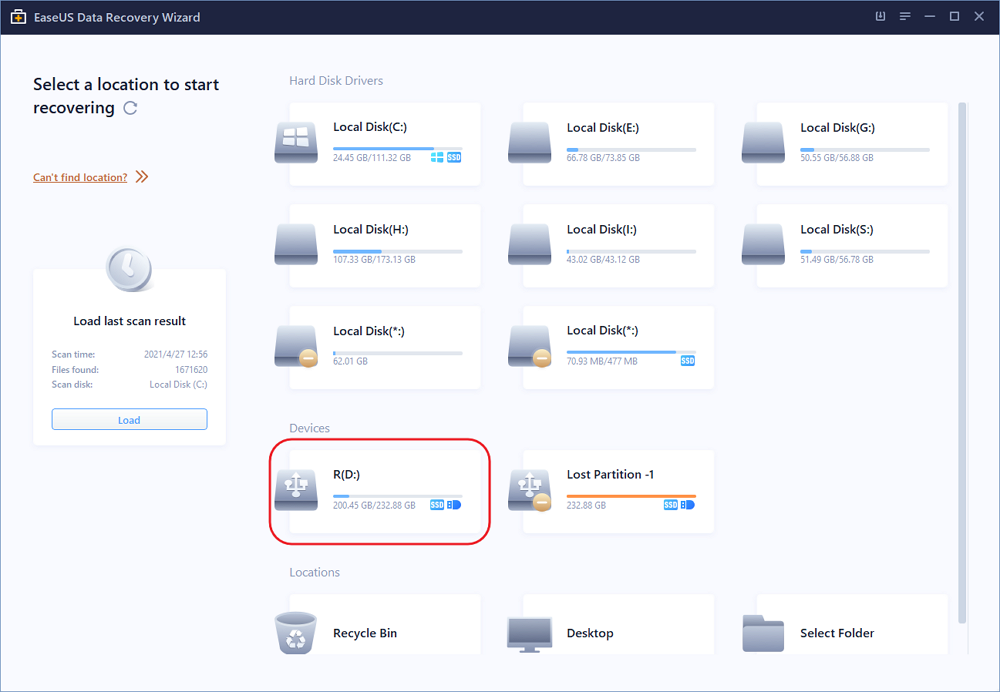 Step 3. Check and preview found flash drive data.
You can double click to preview found files.
Delete Files: List your deleted files there.
Drive: It loads all the found data there.
Lost Partition Files: Check first if it's for formatted recovery.
Extra Files: Finds files that lost names or paths.
Filter: A quick way to your wanted files.
Search: e.g. File name/file extension.
Step 4. Restore flash drive data.
After checking and finding lost flash drive files, select them and click Recover to restore.
Please save the found files into a safe location on your PC rather than to your flash drive.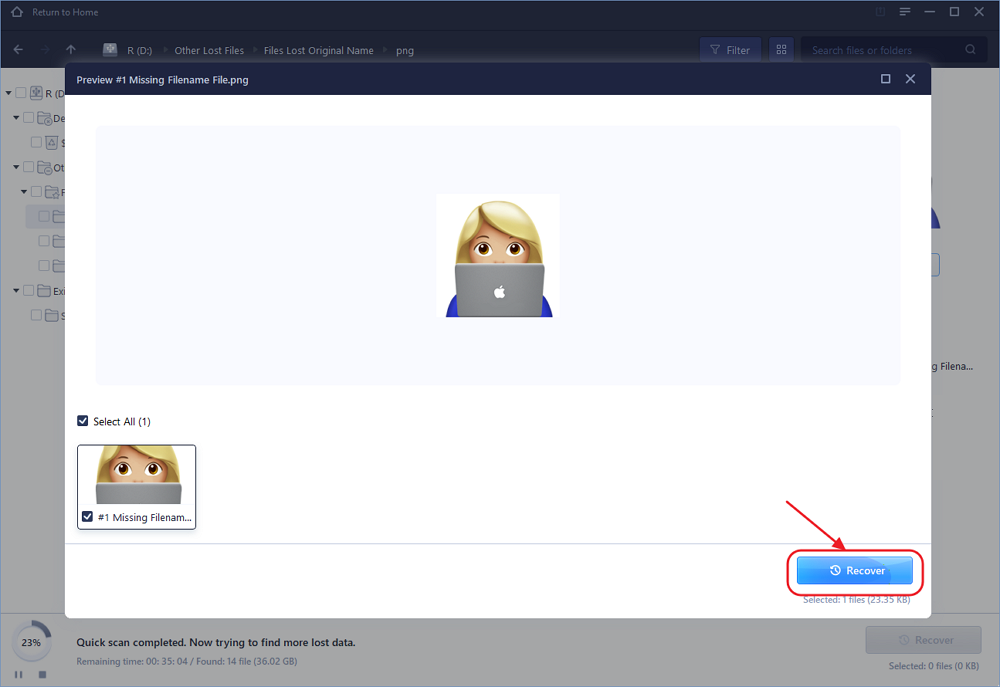 2. Repair and restore RAW flash drive/pen drive
After these steps, you've successfully restored lost data from RAW flash drive & pen drive recovery. And then you may just take it easy to format and repair the RAW drive. By this way, the RAW trouble has been blown over, and everything is back to normal.
Connect RAW USB or pen drive etc devices with PC;
Open "This PC/My Computer" and right-click on RAW USB flash drive/pen drive;
Select "Format" and reset file system from RAW to NTFS/FAT32 etc format and click "OK" to repair RAW USB flash drive to reusable again.
After all of these steps, you can store found data and new data into the USB drive or pen drive again.