My flash drive continuously blinking red, is it dead
"I have a 64GB Lexar USB flash drive which has data on it. It appears functioning abnormally because after putting it in the computer, the light is flashing and blinking red. I'm not sure if the red light is the problem, but I can't access the drive due to an error saying that G:/ is not accessible. The file or directory is corrupted and unreadable."
Health Check for Blinking Flash Drive
Depending on the manufacturer or model, the tiny beam of light coming from a specific type of flash drive varies, it can be red, blue, green or orange, which conveys messages of data transfer, data reading or writing. Following are some examples that are supposed to help you determine whether your flash drive blinking red is normal or not.
√ YES
Fast and repeatedly blinking red of a flash drive when it's first plugged in and powered on. After then, the light will turn off.
Red LED gradually growing brighter soon after a slow dimming.
Flash drive starts blinking only when data transfer.
× NO
Erratically blinking red and making a clicking noise.
Flash drive LED light stays on without flashing.
Flash drive blinking but not working/recognized or detected by Windows.
Data Recovery Solution for Flash Drive Blinking Red
Data is crucial when your flash drive flashing red and starts malfunctioning, which largely signals a corrupted issue. There are two situations in which you can perform USB data recovery, according to different symptoms of flash drive blinking red.
Case 1. Flash drive blinking red shows as unallocated, RAW, inaccessible, etc.
In a word, such a case of blinking USB flash drive is easy to fix with a higher chance of data recovery. Since Windows can detect the drive as usual, even didn't assign a drive letter to it, or the file system shows as invalid and RAW which makes the drive inaccessible, you can simply use EaseUS hard drive recovery software to save data first.
Step 1. Plug the USB flash drive into your computer.
Please do not use your USB flash drive once you lose or delete files on it. The sooner you take actions to restore lost data, the bigger chance you'll have to restore all of them.
Step 2. Run EaseUS data recovery software and scan flash drive.
Launch EaseUS Data Recovery Wizard and choose your flash drive under External Devices.
Click Scan to start finding your flash drive files.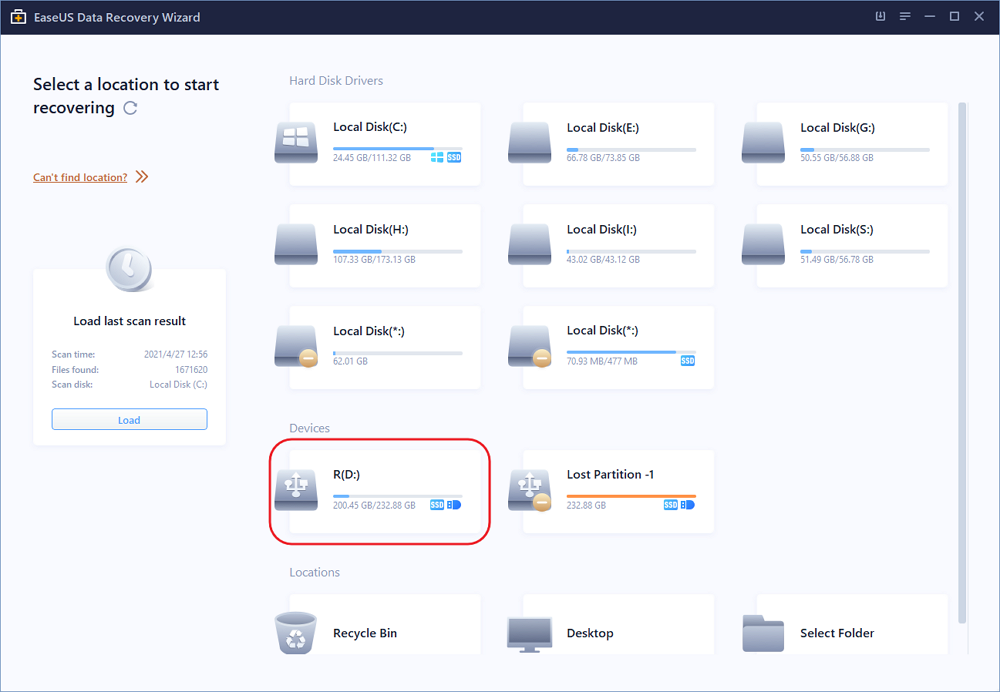 Step 3. Check and preview found flash drive data.
You can double click to preview found files.
Delete Files: List your deleted files there.
Drive: It loads all the found data there.
Lost Partition Files: Check first if it's for formatted recovery.
Extra Files: Finds files that lost names or paths.
Filter: A quick way to your wanted files.
Search: e.g. File name/file extension.
Step 4. Restore flash drive data.
After checking and finding lost flash drive files, select them and click Recover to restore.
Please save the found files into a safe location on your PC rather than to your flash drive.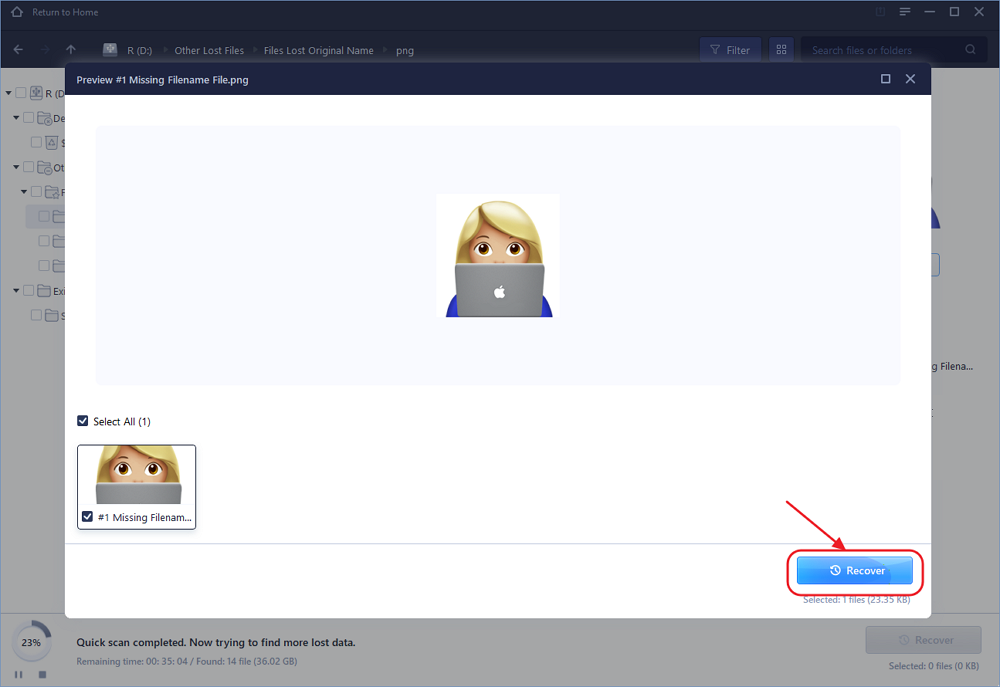 With data safely transferred to another location, you can start reformatting the flash drive in your preferred way which usually fixes the corruption problem and brings it back to life.
Case 2. Flash drive blinking red but not recognized or detected
Since Windows cannot detect the flash drive, neither can EaseUS data recovery software.
Take your first step to fix USB flash drive not showing up in Windows 10, 8 or 7.
On the linked page, you'll learn three ways to troubleshoot the flash drive not detected error, including update USB flash drive driver, use Disk Management to format and reinstall disk driver under Device Manager.
However, it's very likely that your flash drive blinking red can't be fixed by every given suggestion, then you have to accept the truth that it has been broken or dead. Try to send it to a professional repair center, and hope they can help with data recovery.