Symptoms
Disk boot failure is an error that should be responsible for Windows couldn't load correctly issue. It usually happens on startup to prevent you from booting into your PC. The error usually shows you a black screen with an error message:
"DISK BOOT FAILURE, INSERT SYSTEM DISK AND PRESS ENTER"

Reasons
As you can see from the above error message, it asks you to insert a system disk. It means that this Disk boot failure error occurs because BIOS is unable to find a bootable drive to start up the computer. If you failed to find a way to fix it, it will finally result in some other terrible problems like the black or blue screen of death, computer freezing randomly, system crash, etc.
Quick Fixes you can try to fix disk boot failure in Windows 10
If you happened to be caught in such a disk boot failure issue in Windows 10, the first thing we recommend you to do is to backup your data. EaseUS backup software is a wonderful utility that can help. For a step-by-step tutorial, please refer to how to backup files without boot into Windows. After that, you can take actions to fix the issue safely.
The first method you can try is to reset or replace the battery.
If it doesn't help, check if there is any floppy disk, CD, DVD, or USB connecting to your computer. If yes, remove all the disks and try to boot your PC again.
Disk boot failure error message still pops up continuously? It suggests that the error is triggered by some other reasons. And you have to find other solutions to get rid of it. Here are some useful troubleshooting steps.
Advanced solutions to fix disk boot failure in Windows 10
 Notice:

Some of the following disk boot failure solutions require you to boot your PC from a Windows 10 installation CD, before doing it, please make sure the CD-ROM is defined in the BIOS setup as first in the boot sequence. Here, if you don't have the CD/DVD or USB boot drive, visit Microsoft page about how to create Windows 10 installation media for help.
First, check if you have got a new hard drive installed on your computer
If no, please skip to the next step. If yes, it might be the problem. Many users reported that they got a disk boot failure screen and were asked to insert system drive in this situation.
To correct it, just insert a Windows 10 installation CD and try to boot up your PC from it.
Second, check if you have set your computer hard drive as the first boot device
If yes, move to the next step. If not, go to BIOS to change the boot order. To do it:
1) Restart the computer, continuously press a specific key to get into BIOS. (For different PC, the key might change. Search on google to find the right one for you.)
2) Then, go to the Boot tab, change the order to position the hard disk as the 1st option, save these settings and finally, try to restart the computer again.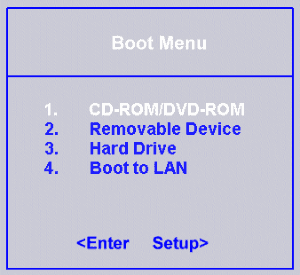 Third, check if your hard disk is corrupted by running a chkdsk
1) Insert the Windows 10 installation Disk and boot from it, navigate Repair Your Computer --> Command Prompt.
2) In the Command Prompt window, type chkdsk /r c: and press Enter. (Here c represents the drive where Windows 10 is installed)
3) Click Y when you are asked if want chkdsk to run when the system restarts next.
4) Restart the system, chkdsk will be automatically launched to check and repair disk errors in Windows 10.
Fourth, check if your system files are corrupted using Windows OS Disk
Tried all the solutions but still can not get rid of disk boot failure error in Windows 10? If it is the case, we guess that your system files may be corrupted, and to correct it, you need to do a system repair or system recovery with a system disk.
1)Insert the Windows 10 installation Disk and boot from it, navigate Repair Your Computer --> Troubleshoot --> System Restore.
2)Follow the instructions in the screen to continue the process and fix the disk boot failure issue in Windows 10.
How to recover data after fixing disk boot failure in Windows 10
These are all the solutions to fix disk boot failure issue caused by all the typical reasons said by professionals. Hope at least one of them is helpful! And if any data loss disaster happens during the repair process and you have no available backup files to restore from, please try EaseUS free data recovery software to rescue the important files.
The overall steps to recover lost data:
Step 1. Launch EaseUS Data Recovery Wizard on your computer. And then, select a location, which can be on a hard disk drive, an external USB flash drive/micro SD card or a specific folder on Desktop or somewhere else. Click on the Scan button.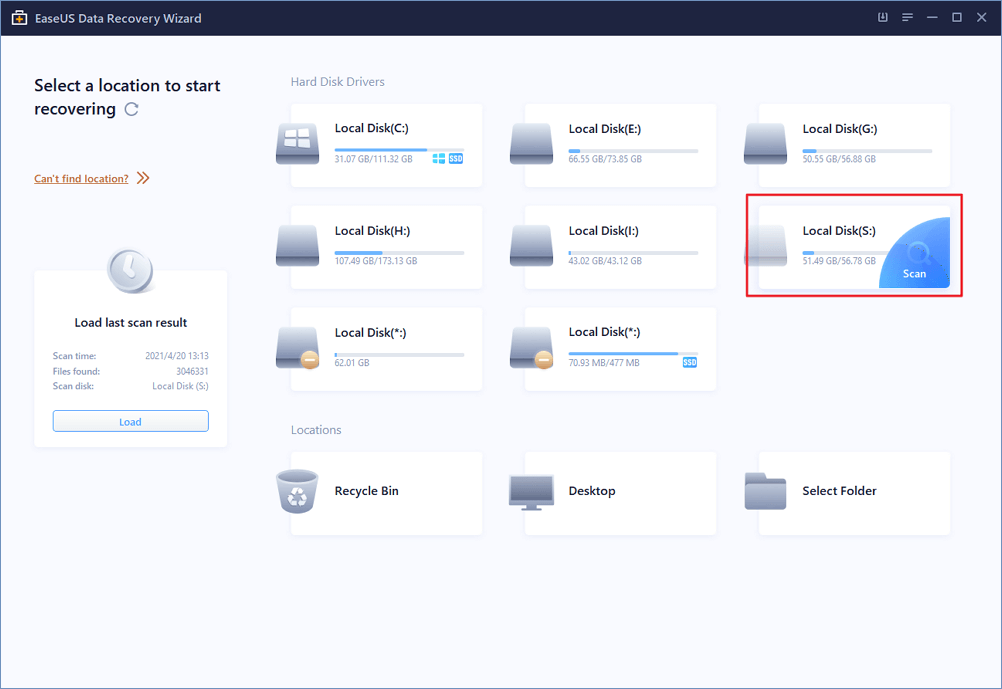 Step 2. You'll see more and more data is showing up during the scan. You can check the "Deleted files" quick result during the scan if it's for deleted file recovery.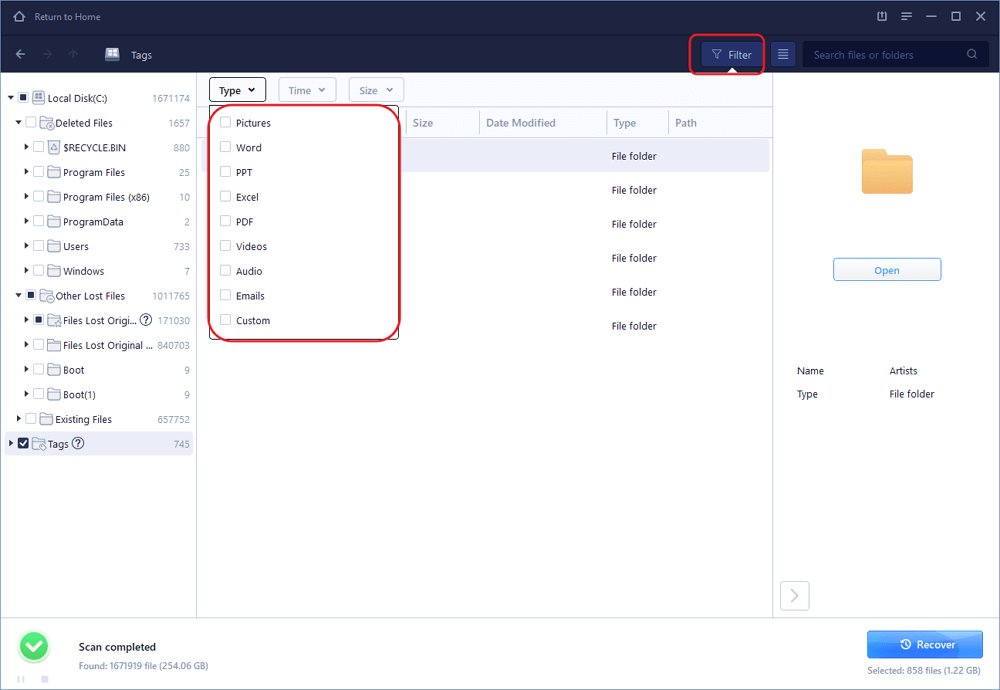 Step 3. Click "Filter" to quickly filter photos, documents, videos and other specific types of files. And lastly, select the wanted data and click on the Recover button.