Many of us have encountered file inaccessibility issue once or twice, by an error message "X:\is not accessible. The file directory is corrupted and unreadable", or with another form of warning "you need to format the disk in drive X: before you can use it. Do you want to format it?" As we clearly know that when such an error arises, the direct result is then file loss if we choose to format or reformat the drive under Windows operating system.
Is there a possible way to maintain data and files while trying to repair "the file directory is corrupted and unreadable"? In certain cases, the answer is positive. At this moment, by clicking the hard drive's property, you'll soon find that the drive has become RAW instead of showing in correct file system like NTFS or FAT32. Next, let's see how to repair RAW disk and recover files in all possibility.
What's RAW Drive?
When a hard drive, external USB flash drive, pen drive, extenal HDD or SSD or memory SD card is showing in RAW file system, it makes Windows misinterpret the storage device is just manufactured and has not been formatted yet. So it's unusable right now. In this case, all the contents on the drive can not be reached unless you fixed it to normal, or take advantage of the best data recovery software.
How to Regain Files After Windows Says "File directory is corrupted and unreadable"?
File system (NTFS, MFT, FAT) corruption, virus infection, bad sectors and abrupt removal of external USB are the main causes that lead to incapability of accessing to data there. You can fix the problem by running Chkdsk to check and repair file system error, or send the drive to professionals to remove bad sectors. No matter how you choose to deal with the problematic drive, EaseUS free recovery software becomes a necessity to recover files from corrupted external hard drive once the files can't bare a loss.
You've heard of EaseUS Data Recovery Wizard for long, and should feel no hesitate to apply it to restore files from RAW hard drive. It can also be used in many file loss cases like deletion, virus and malware infection, hard drive formatting, etc.
Steps to recover files from RAW hard drive/USB flash drive/pen drive and others
1. Launch EaseUS Data Recovery Wizard. Select the disk which shows "file directory is corrupted and unreadable" and click "Scan" button.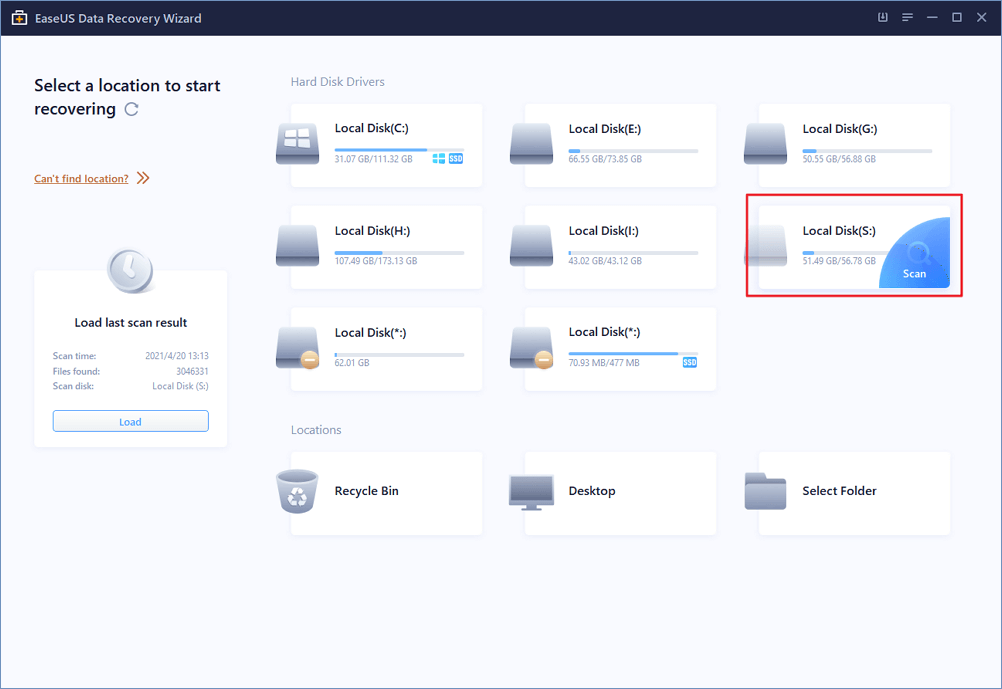 2. EaseUS Data Recovery Wizard will start a quick scan first. After the quick scan completes, a deep scan will automatically launch in order to find more files.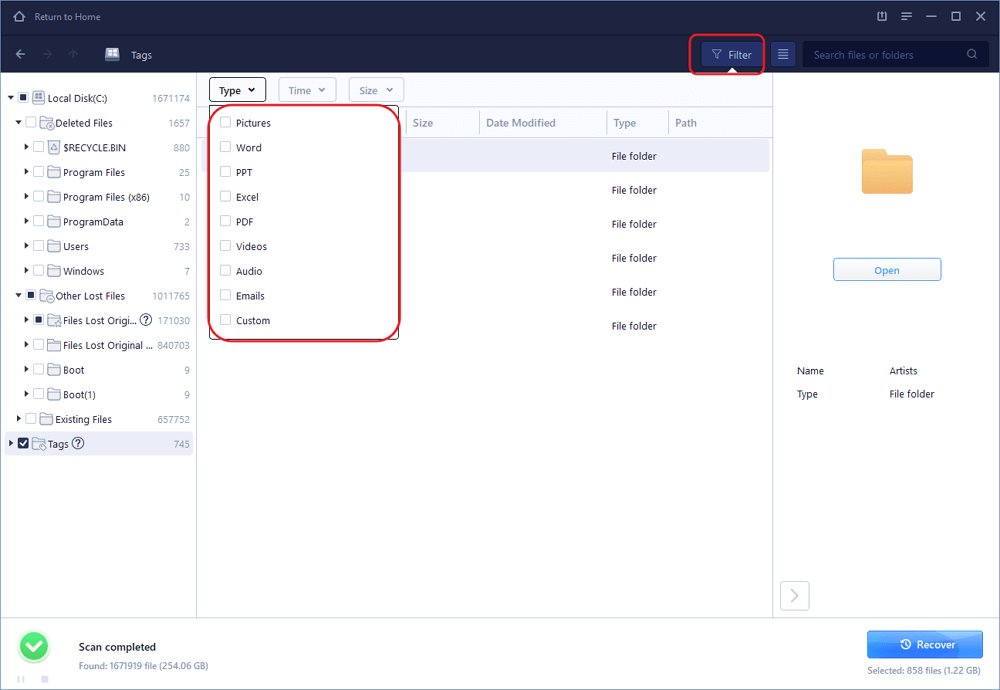 3. When the scan is complete, all the missing files will be listed in categories. Locate the files you're looking for, and you're allowed to preview the files' quality before clicking "Recovery" to recover all the files or folders.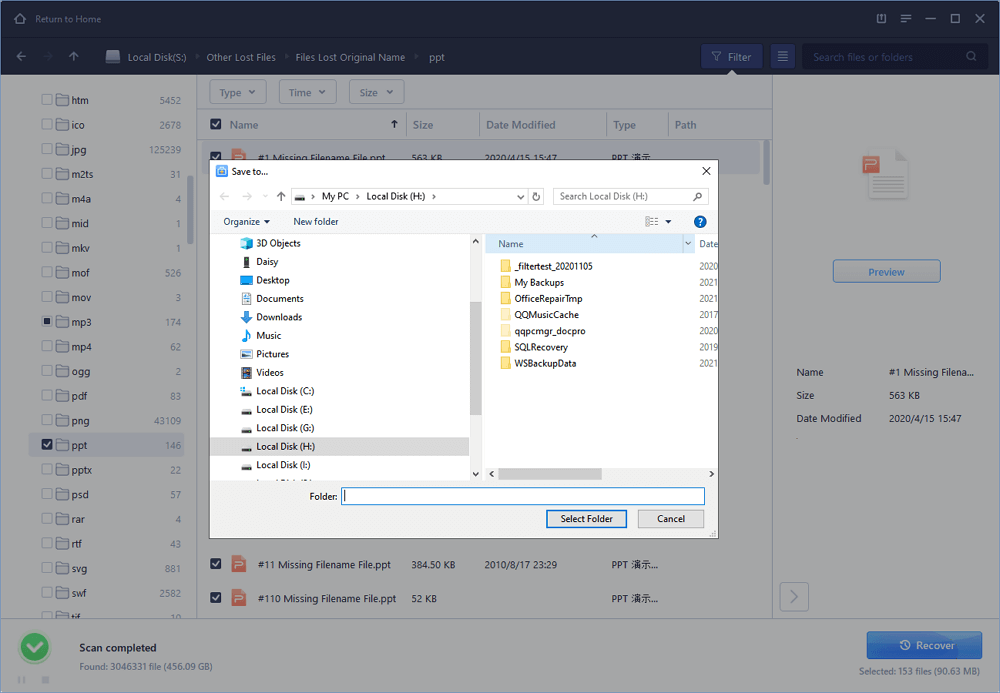 TIP: if the quick scan failed to find all the lost files, you should continue with "Deep scan". Also, the free version only supports up to 2GB file recovery, an upgraded version EaseUS file recovery software is demanded if the file size exceeds the limit.