What Is IDE/ATA Hard Drive
IDE (Integrated Drive Electronics) is a standard electronic interface used between a computer motherboard's data paths or bus and the computer's disk storage devices. The IDE interface is based on the IBM PC Industry Standard Architecture (ISA) 16-bit bus standard, but it is also used in computers that use other bus standards. Most computers sold today use an enhanced version of IDE called Enhanced Integrated Drive Electronics (EIDE). In today's computers, the IDE controller is often built into the motherboard.
IDE was adopted as a standard by American National Standards Institute (ANSI) in November 1990. The ANSI name for IDE is Advanced Technology Attachment (ATA). The IDE (ATA) standard is one of several related standards maintained by the T10 Committee.
Integrated Device Electronics: It is the most widely-used hard drive interface on the market. The fancy name refers to how the IDE technology "integrates" the electronics controller into the drive itself. The IDE interface, which could only support drives up to 540 MB has been replaced by the superior EIDE (Enhanced-IDE) technology which helps over 50 GB and allows for over twice as fast data transfer rates. The other most common hard drive interface is SCSI, which is faster than EIDE, but usually costs more.
Although it refers to general technology, most people use the term to see the ATA specification, which uses this technology.
What Is ATA
AT Attachment: The specification, formulated in the 1980s by a consortium of hardware and software manufacturers, that defines the IDE drive interface. AT refers to the IBM PC/AT personal computer and its bus architecture. IDE drives are sometimes referred to as ATA drives or AT bus drives. The newer ATA-2 specification defines the EIDE interface, which improves upon the IDE standard. (See also IDE and EIDE.)
There are several versions of ATA, all developed by the Small Form Factor (SFF) Committee:
ATA: Known also as IDE, supports one or two hard drives, a 16-bit interface and PIO modes 0, 1 and 2.
ATA-2: Supports faster PIO modes (3 and 4) and multiword DMA modes (1 and 2). It also supports logical block addressing (LBA) and blocks transfers. ATA-2 is marketed as Fast ATA and Enhanced IDE (EIDE).
ATA-3: Minor revision to ATA-2.
Ultra-ATA: Also called Ultra-DMA, ATA-33, and DMA-33, supports multiword DMA mode 3 running at 33 MBps.
ATA/66: A version of ATA proposed by Quantum Corporation, and supported by Intel, that doubles ATA's throughput to 66 MBps.
ATA/100: An updated version of ATA/66 that increases data transfer rates to 100 MBps.
ATA also is called Parallel ATA. Contrast with Serial ATA.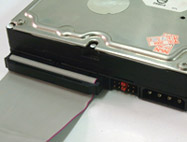 IDE/ATA Hard Drive Data Recovery Software
So how to restore data on IDE ATA hard drive when data loss issue occurs? Here best IDE/ATA hard drive recovery software from EaseUS Software can help! It will allow you to effortlessly recover deleted or lost files from Windows 10/8/7 etc. PCs within three simple steps. EaseUS Data Recovery Wizard Free Edition, designed for all Windows users, can recover lost files (up to 2GB) due to deletion floppy-drive, format, raw partition, virus attack, system crash etc. from IDE Hard Disk, external hard drive, hardware RAID, hard drive, USB drive, SD card, memory card, etc.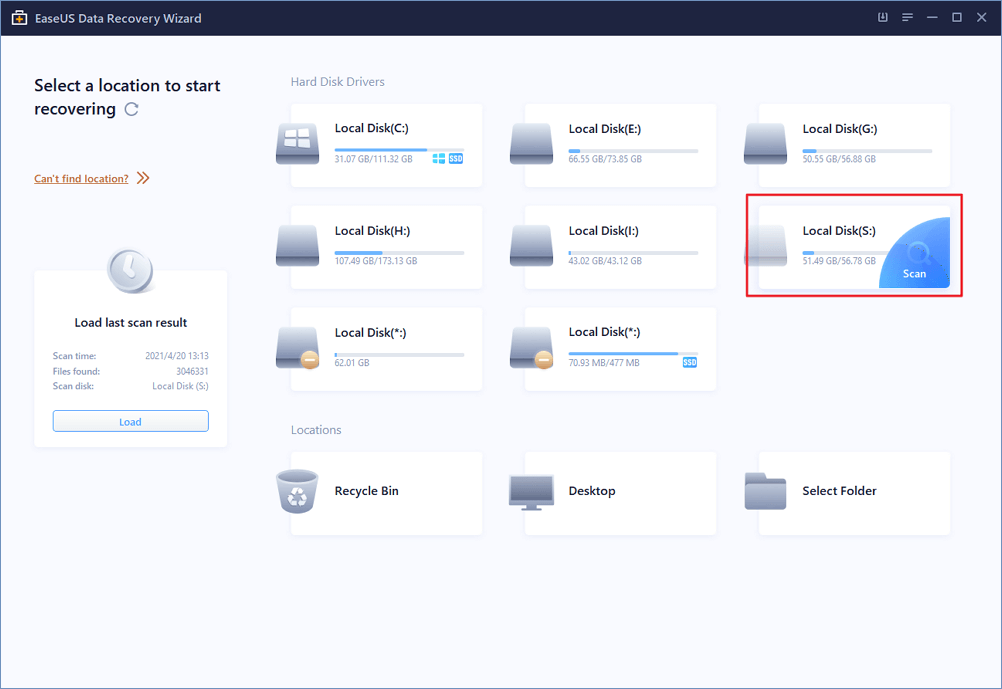 Note: If you don't want to spend time restoring lost files and data from IDE or ATA hard drive, your best choice is to create data and file backups for IDE/ATA hard drive. If you need to create new partitions or manage partitions on IDE/ATA hard drive, you shall try professional partition manager software - EaseUS Partition Master.
Free IDE Hard Drive Software Backup
If your data on the IDE drive has been overwritten by new content, then the chance to recover them will be little. For better data security of the IDE hard drive, EaseUS offer you free backup software - EaseUS Todo Backup. It provides system backup & restores, hard disk or partition backup & restore, disk clone to protect your system and disk. It can back up the whole PC, including the operating system plus your data, applications, settings, and everything!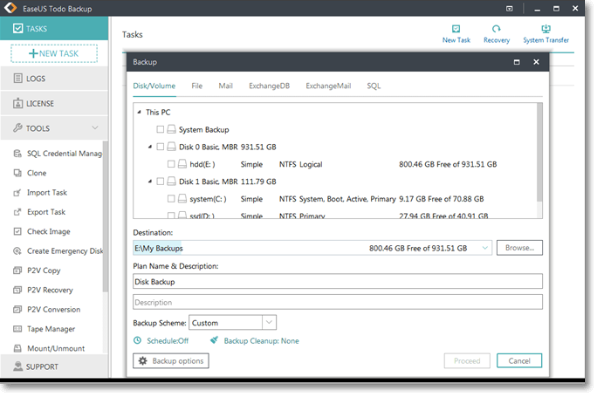 Free IDE Hard Drive Partition Management Software
If the partitions on your IDE hard drive cannot satisfy the needs, say, the system partition runs out of place due to system updates or any other reasons, your system will run slow, and the performance of the computer will be degraded. EaseUS Partition Master is an excellent choice to solve this problem. EaseUS Partition Master Home Edition is a FREE IDE disk partitioning utility for the extending system partition, better disk space management, settling low disk space problem under Windows.