Summary
CD data recovery software and DVD data recovery software which rescue the corrupted and damaged files from CD/DVD.
Also called a CD-ROM player, a device that can read information from a CD-ROM. CD-ROM players can be either internal, in which case they fit in a bay, or external, in which case they generally connect to the computer's SCSI interface or parallel port. Parallel CD-ROM players are easier to install, but they have several disadvantages: They're somewhat more expensive than internal players, they use up the parallel port which means that you can't use that port for another device such as a printer, and the parallel port itself may not be fast enough to handle all the data pouring through it.
There are a number of features that distinguish CD-ROM players, the most important of which is probably their speed. CD-ROM players are generally classified as single-speed or some multiple of single-speed. For example, a 4X player access data at four times the speed of a single-speed player. Within these groups, however, there is some variation. Also, you need to be aware of whether the CD-ROM uses the CLV or CAV technology. The reported speeds of players that use CAV are generally not accurate because they refer only to the access speed for outer tracks. Inner tracks are accessed more slowly.
Two more precise measurements are the drive's access time and data transfer rate. The access time measures how long, on average, it takes the drive to access a particular piece of information. The data transfer rate measures how much data can be read and sent to the computer in a second.
You should consider how the player connects to your computer. Many CD-ROMs connect to an IDE or Enhanced IDE interface, which is the one used by the hard disk drive. Other CD-ROMs connect via a SCSI bus. If your computer doesn't already contain such an interface, you will need to install one; still others use a proprietary interface.
What is CD-ROM?
Compact Disc. A standard medium for storage of digital data in machine-readable form, accessible with a laser-based reader. CDs are 4-3/4' in diameter. CDs are faster and more accurate than magnetic tape for data storage. Faster, because even though data is generally written on a CD contiguously within each track, the tracks themselves are directly accessible. This means the tracks can be accessed and played back in any order. More accurate, because data is recorded directly into binary code; magnetic tape requires data to be translated into analog form. Also, extraneous noise (tape hiss) associated with magnetic tape is absent from CDs.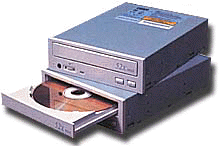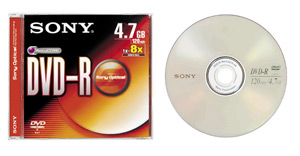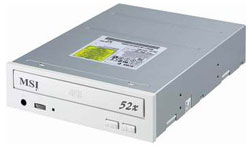 100% of people found this article helpful.
Frequently Asked Questions
1. Why choose EaseUS Data Recovery Wizard?

"EaseUS Data Recovery Wizard is the best we've seen. It's far from perfect, partly because today's advanced disk technology makes data-recovery more difficult than it was with the simpler technology of the past, but it's fast and efficient..." —PCMag

"The first thing you'll notice about EaseUS Data Recovery Wizard Pro is that its interface is very clear and uncluttered, with only a small collection of self-explanatory controls. You won't find lots of extra options hidden in a system of hidden menus, either; what you see really is what you get." —techradar

"Recover lost files, even after deleting a partition or formatting your drive." —Macworld
2. Why cannot I recover 2GB data for free?

It is recommended to check the version installed is Free or Trial because they are different versions.

Trial has data preview function but cannot save any files, while the Free version enables to recover 2 GB files. The default free space is 500 MB and you may share the product on social media to get another 1.5 GB.
3. Why cannot the recovered files be opened?

A file is saved as 2 parts on the storage device: directory info (which is comprised by file name, time stamp and size info, etc.) and data content.

If the files with original file names and folder structures cannot be opened, one possible reason is the corrupted directory info. There is still a chance to recover the data content with the RAW Recovery method in our software.
4. Why isn't it suggested to recover the files back to the original drive?

The storage structure of the lost files would be altered or damaged by any changes on the drive. If you save the recovered files back to the same drive, the original data structures and data content would be corrupted or overwritten, which causes permanent data loss. So you should prepare another disk to save the files.
5. How can I check whether my data is recoverable or not before purchase?

The Free version helps you save 2GB files to better verify the recovery quality of our product before purchase.
6. How long does it take to scan the drive?

It strongly depends on the capacity of your hard drive and the performance of your computer. As reference,most drive recoveries can be completed in around 10 to 12 hours for a 1-TB healthy hard drive in general conditions.
About Data Recovery Wizard
It's super easy to recover 250+ types of files after deletion, disk formatting and virus infection. Click the links and compare the difference of each version.