
Table of Contents

About the Author

Reviews and Awards

Recover Deleted Files in Windows 10/11
Information about [1] computer viruses, [2]disk formatting, and [3]the relationship between the formatting and viruses will be thoroughly discussed here. By reading the post from start to finish, you can largely solve the puzzle that has been hovering on your mind for many days. But before anything that is necessary to address, for person who had been caught up in the situation of losing critical data files damaged by the viruses, start with the virus file recovery in advance.
How to Recover Viruses Infected Files
Everyone of us would be threatened after hearing the name of "virus". It's inevitable to touch viruses while browsing the Internet, downloading files from informal websites. And, even opening an unknown email can bring us viruses! The damage therein is not always slowing down your operating system, or draining your computer resources. As a matter of fact, viruses are more inclined to hide your important files, delete a batch of files off from your hard drive, or turn a readable file extension to an invalid one (encrypt), preventing you from opening the file in every attempt.

How to Recover Folders Turned into .exe
The .exe virus can infect your USB flash drive or your computer, hide the original folders, then duplicate all your folders and create an executable file with its name...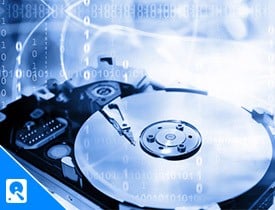 Hence, EaseUS Data Recovery Wizard comes handy. Download the professional hard drive recovery software that works on both Windows and macOS, give yourself a short break at a coffee table, and let the software run to scan the virus infected data files and make them show up again on your computer screen. Whenever you need, you can feel no hesitate to format the laptop and clean the viruses later. To recover lost and invisible documents, pictures or video files in Windows, for examle, follow the below steps.
Step 1. Select the virus infected drive to scan
Run EaseUS virus file recovery software on your Windows PC. Select the disk attacked by the virus to scan for lost or hidden files. Note that:
If it's an HDD where files were hidden or deleted by virus, it's better to install the software on a different volume or an external USB drive to avoid data overwriting.
If the infected device is an external hard drive, flash drive or memory card, it doesn't matter to install the software on the local drive of the computer.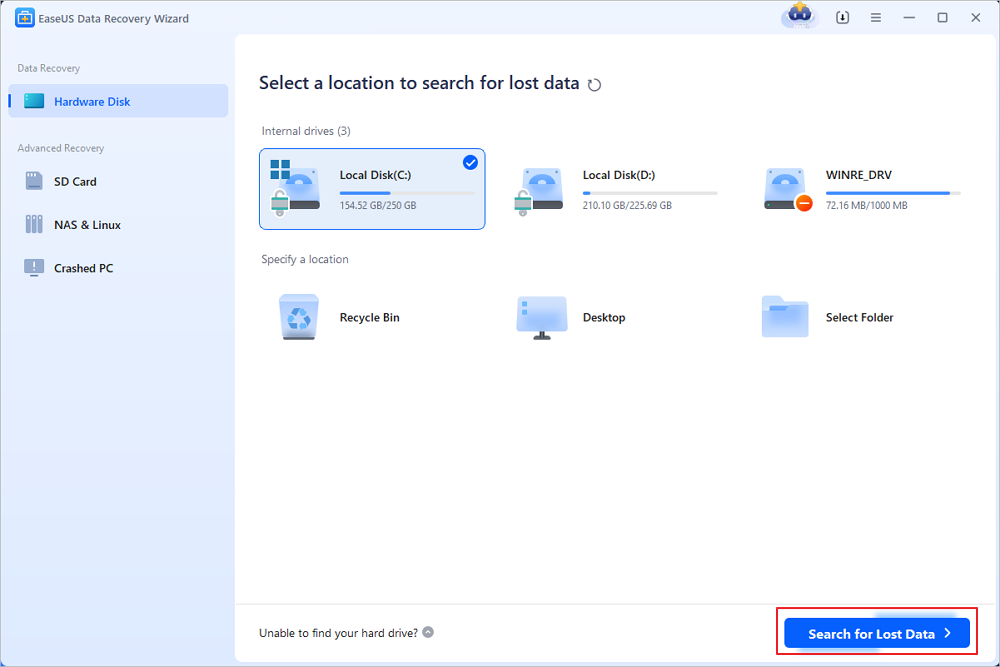 Step 2. Check all scanned results
EaseUS Data Recovery Wizard will immediately start a scan process to find your deleted or hidden files on the virus infected hard drive. To quickly locate the wanted files, you can use the Filter or type grouping feature to display only the pictures, videos, documents, emails, etc.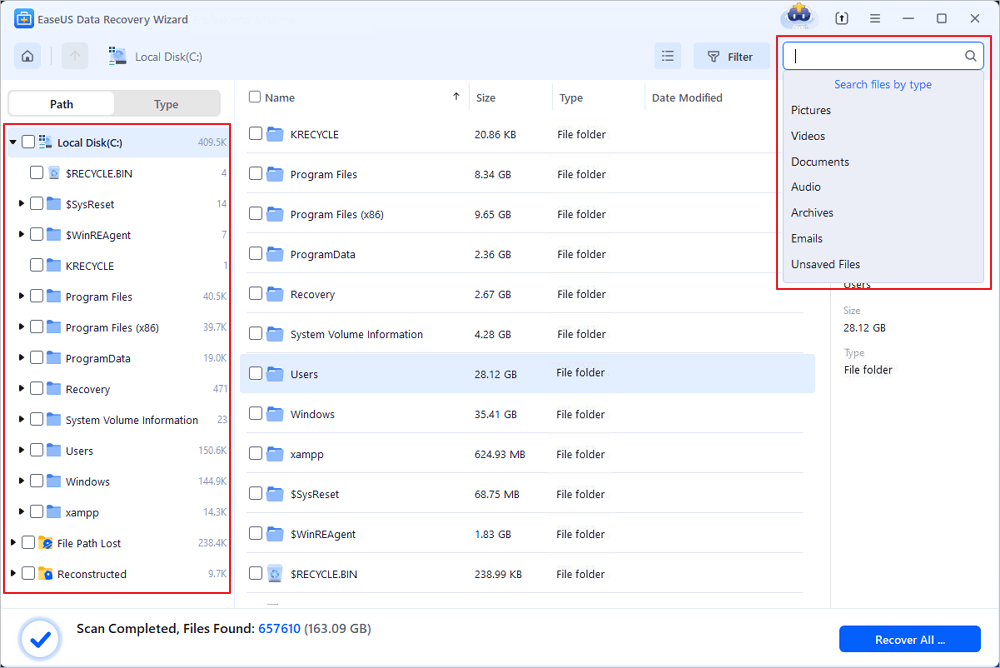 Step 3. Preview and recover deleted/hidden files
When the process finishes, you can preview the scanned files. Select the files you want and click the "Recover" button. You should save restored files to another secure location on your computer or storage device, not where they were lost.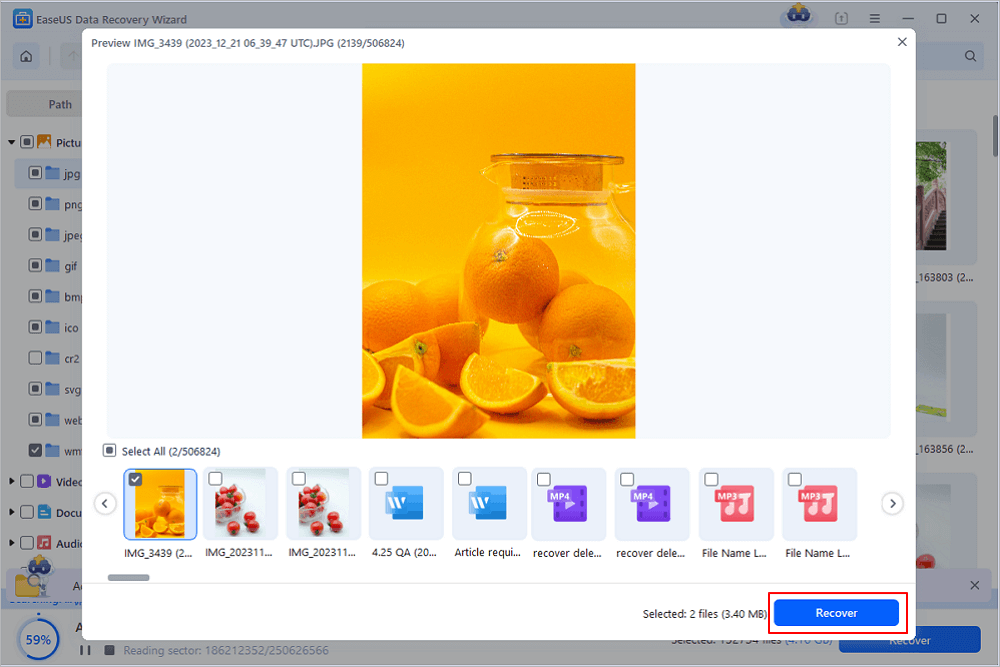 What Is A Computer Virus?
Think of a biological virus, the kind that makes you sick. A computer virus is very similar, which is programmed to harm your computer by damaging programs, deleting files, disrupting your system performance, sapping computer memory and causing frequent computer crashes. A virus is considered as a subset of malware that is designed to duplicate everything, so it can spread from device to device and steal data.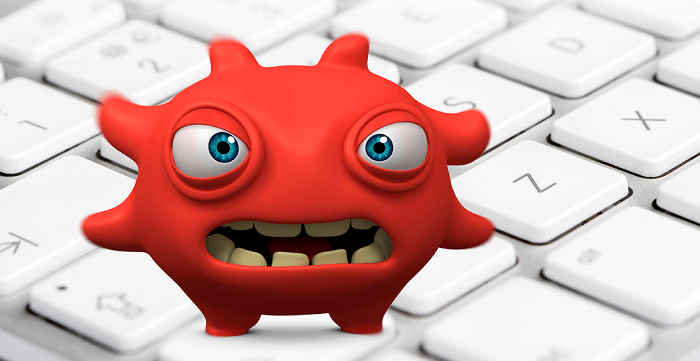 What Is Formatting?
Wikipedia gives a very elaborate description on disk formatting.
In short, disk formatting is the process of preparing a data storage device such as a hard disk drive, solid-state drive, floppy disk or USB flash drive for initial use. The formatting operation will go through three parts: low-level formatting -> partitioning -> high-level formatting. Each part processes different things.
But here for average computer users like us, who want to clear a computer virus by formatting, the 'formatting' usually refers to the 'high-level formatting'. It's for setting up an empty file system on a disk partition or logical volume and, for PCs, installting boot sector. This is a fast opeartion, and the entire lgoical drive or partition may optionally be scanned for detects. While in case of floppy disks and flash drives, both high-level and low-level formatting are customarily performed in one pass by the disk formatting software.
Can Viruses Really Survive Formatting?
Since formatting a hard disk or flash drive will initialize the device and set it up as a new polished one, yes, to some degree, formatting a hard drive deletes all data written on the hard drive, including the virus that may have infected it.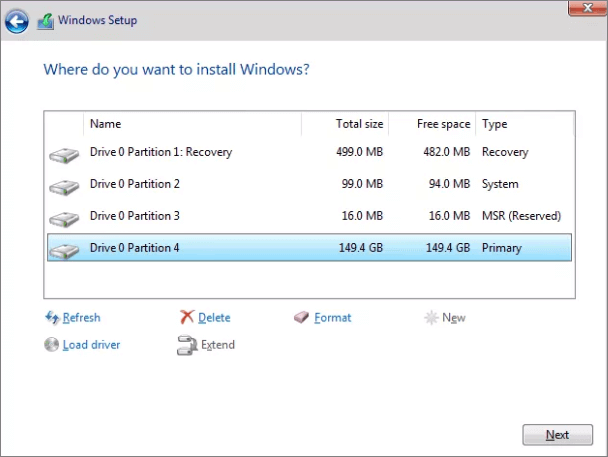 Despite that formatting is able to remove data together with the virus, is it a permanent choice? What's the most reasonable way to get rid of a computer virus? The following two facts are important.
1. Big concern with data
For internal hard disks/SSD in a laptop or computer as well as external devices, such as USB flash drive, SD card and removable hard drive, the suggested way to remove a virus once for good is first of all, to run an anti virus program to clear virus. The anti -virus program will possibly give you chance to save some important files. Then, to completely kill the virus that may hide somewhere under some folders, formatting is 100% required as the final step.
See how to format a flash drive
Even the anti-virus program did nothing helpful to data, you can hopefully recover some infected files with aforementioned EaseUS Data Recovery Wizard.
2. No worries about data
Things would be much easier to handle. You can directly choose to format the drive using a proper method to clean the virus off from a disk by skipping the help of anti-virus software. While performing the disk formatting, some of you may hear the other suggestion of wiping a hard drive partition to remove the virus. Does "wiping" work better than "formatting"? In fact, wiping the partition contents will make no difference regarding the virus removal part. However, data erased by formatting is usually recoverable by using some special data recovery software, and by wiping you can no longer restore the data.
How to Protect Your Computer from Infecting Viruses
Use antivirus protection and a firewall
Get antispyware software
Always keep your antivirus protection and antispyware software up-to-date
Update your operating system regularly
Increase your browser security settings
Avoid questionable websites
Only download software from sites you trust.
Carefully evaluate free software and file-sharing applications before downloading them.  
Don't open messages from unknown senders
Immediately delete messages you suspect to be spam
Keep those safety tips in mind to safeguard your computer and stay away from disgusting virus. Once we closed the door opening to the outside world, we can happily browse the Internet in a house that is clean and green.

Author Jean has been writing tech articles since she was graduated from university. She has been part of the EaseUS team for over 5 years. Her special focuses are data recovery, disk partitioning, data space optimization, data backup and Mac OS. By the way, she's an aviation fan!
EaseUS Data Recovery Wizard is a powerful system recovery software, designed to enable you to recover files you've deleted accidentally, potentially lost to malware or an entire hard drive partition.

 Read More

EaseUS Data Recovery Wizard is the best we have seen. It's far from perfect, partly because today's advanced disk technology makes data-recovery more difficult than it was with the simpler technology of the past.

 Read More

EaseUS Data Recovery Wizard Pro has a reputation as one of the best data recovery software programs on the market. It comes with a selection of advanced features, including partition recovery, formatted drive restoration, and corrupted file repair.

 Read More