Why Hard disk data recovery is necessary?
If you've been using computers for a decent amount of time, someone will you that data stored on a hard drive is not exactly safe. It is indeed true. Never mind the fact that unlike tapes or CDs or other methods of storage, hard drives are mechanical, active devices and are thus subject to comparatively rapid breakdown.
No, the real threats to hard drives are the people who use them, by which I mean you and me. Hard drives such as USB hard drives and flash memory cards, being as dynamic storage devices, are at high risks of being erased. Maybe someone like me always clear the desktop and empty Recycle Bin. Then you found something important disappeared.
Let it go? Recreate a new? What if it is a huge project?
Some of you may never hear about have disk data recovery. This helps people to recover data on disks on various kinds of conditions: wrong deletion, system errors, virus affection. If you met the first three situations, it will be easy to fix this problem with disk data recovery software by yourself. However, if it is the last one: physically mangled disk, you have to ask some professional manual recovery company or even hard disk producers.
Hard Disk Data Recovery Software - EaseUS Data Recovery Wizard
Almost 99% hard disk data trouble can be solved by disk data recovery software. And there are lots of disk data recovery software when you make a Google search. Some of them are free; some of them are cheap or expensive. Here I recommend you to buy the middle one, because the free disk data recovery software has too many limitations, while the expensive one doesn't mean you will get your lost data back 100% grantee. You can search EaseUS Data Recovery Wizard and get it. It will be all-mighty recovery, instead of photo recovery, video recovery or email recovery separately. It will find your important data back, and this data might be email, photo, document, music, etc.
Tip: It is highly recommended for you to stop using the hard disk where you lose data immediately. Or new data will overwrite data entrance then you'll never get access to restore them again. After this, you should get the hard disk data recovery software and start recover data from hard drive then.
EaseUS Data Recovery Wizard is a reliable hard drive data recovery software that can recover lost data from PC, laptop or other storage media due to deleting, formatting, partition loss, OS crash, virus attacking etc.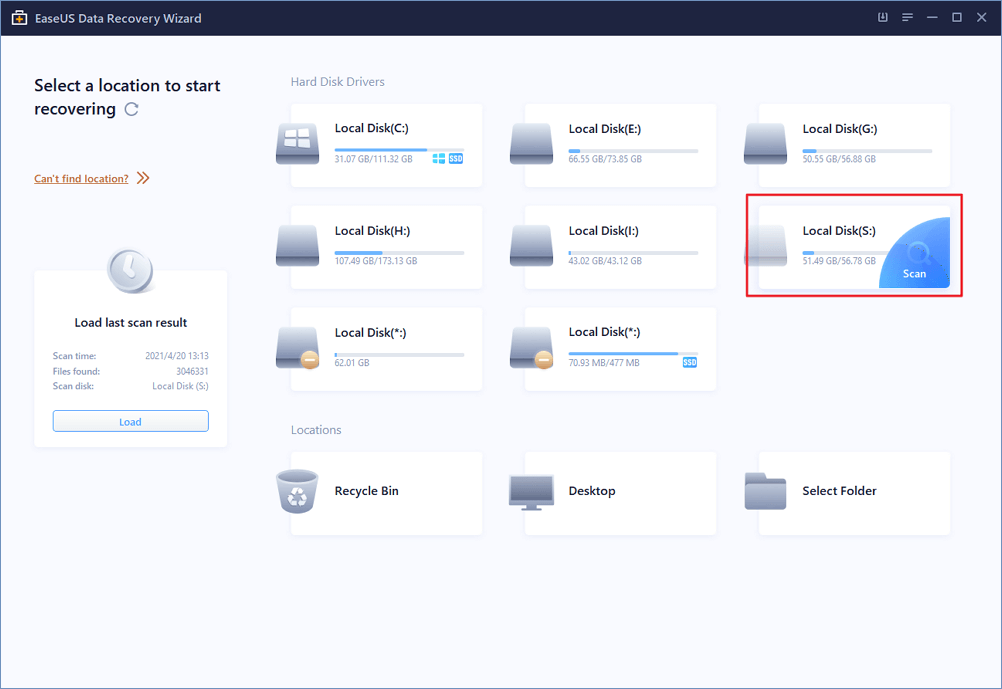 The 100% safe data recovery tool allows you to recover lost data within only 3 simple steps. Follow the clear and brief instructions on the interface, and no prior recovery experience required.
Step 1. Connect disk hard drive with PC. Launch EaseUS Data Recovery Wizard and choose data loss location, then click Scan.
Step 2. A quick scan will start first. After it completed, a deep scan will automatically launch in order to find more files.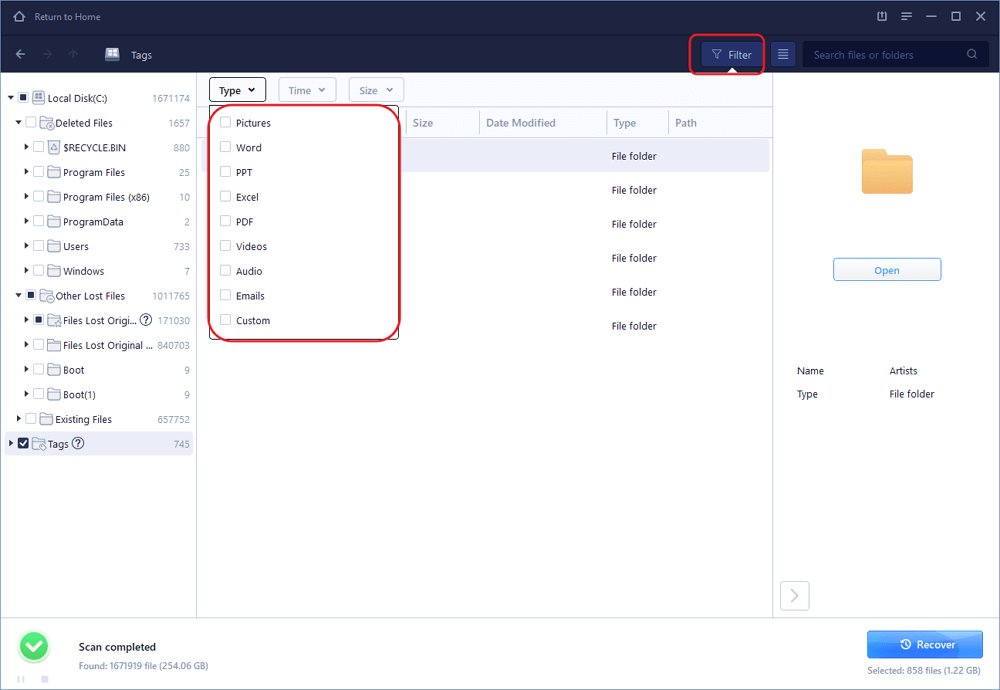 Step 3. Preview and choose found data to recover in a safe spot in your PC.