"Hi, I have a Corsair Flash Voyager USB flash drive 8GB, and mistakenly formatted it just now on my Windows 10 computer. All my pictures on it were erased. How do I recover data from this 8GB Corsair flash voyager?"
Here's the best Corsair Flash Voyager USB 3.0 flash drive data recovery software
No matter how you lost data on the 8/16/32/64/128/256 GB Voyager USB 3.0 or USB 2.0 flash drive, here comes a USB recovery solution. As long as the lost files, including but not limited to pictures, documents, videos, movies, music and programs, are not overwritten by new file data, they're retrievable by applying EaseUS Data Recovery Wizard, the best free USB 3.0 recovery software.
Quick understanding about EaseUS recovery software in the video
Here's how you download and apply Corsair Flash Voyager recovery software without any issue
1. Download
You can choose to download EaseUS free recovery software by going to the product page, or directly clicking once the following green download button. Then install the software as instructed.
2. Connect Voyager USB flash drive with a PC/laptop
Prepare your Corsair Flash Voyager USB flash drive to use. You should now connect the drive with the computer that installed EaseUS Data Recovery Wizard.
The recovery process won't begin until the USB has been detected by Windows.
3. Perform Voyager data recovery if you encounter similar data loss cases in the image below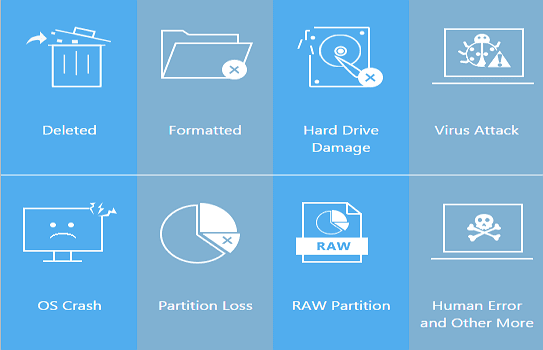 Select file type -> Scan Voyager flash drive and find lost data -> Preview and recover the lost files.