Help me. My bitcoin is not showing up in Blockchain wallet.
"Is it normal if the transaction was confirmed for 24 hours but bitcoin sitll not showing up in wallet? I'm now so anxious because I transferred 8.2670 bitcoin from the international wallet to Blockchain wallet successfully, but still not a coin is seen in the Blockchain wallet. Please help."
It seems that many Bitcoin owners have come across the same situation more or less, but how do they deal with the problem and regain the loss? Perhaps they have some Bitcoin data recovery tools to help since your Bitcoin is stored in the wallet in a file with wallet.dat format. Are there some other clues?
What causes bitcoin not showing up in wallet as usual
So, does it mean that you've lost tremendous wealth simply because you can't find the bitcoin in your wallet? Calm down, it's really not. Following are some possible causes and you may take as reference.
Transaction you've received is still pending or didn't go through at all;
Your wallet is not synced to network;
Bitcoin wallet is encrypted and doesn't have visible access.
Bitcoin is hidden somehow from the wallet service.
How to solve Bitcoin not showing up in wallet issue without loss?
According to the possible causes, let's find relative solutions to let Bitcoin appear in your wallet in a correct way.
Solution 1. Scan hard drive for missing Bitcoin
Use EaseUS Data Recovery Wizard to find missing Bitcoin in your wallet and recover a wallet.dat file. It fully supports Bitcoin recovery with the specific file type. For an initial attempt, you can choose to download the file recovery software free version, which supports to recover 2GB files.
Step 1. Select a location where your wallet is placed and click Scan.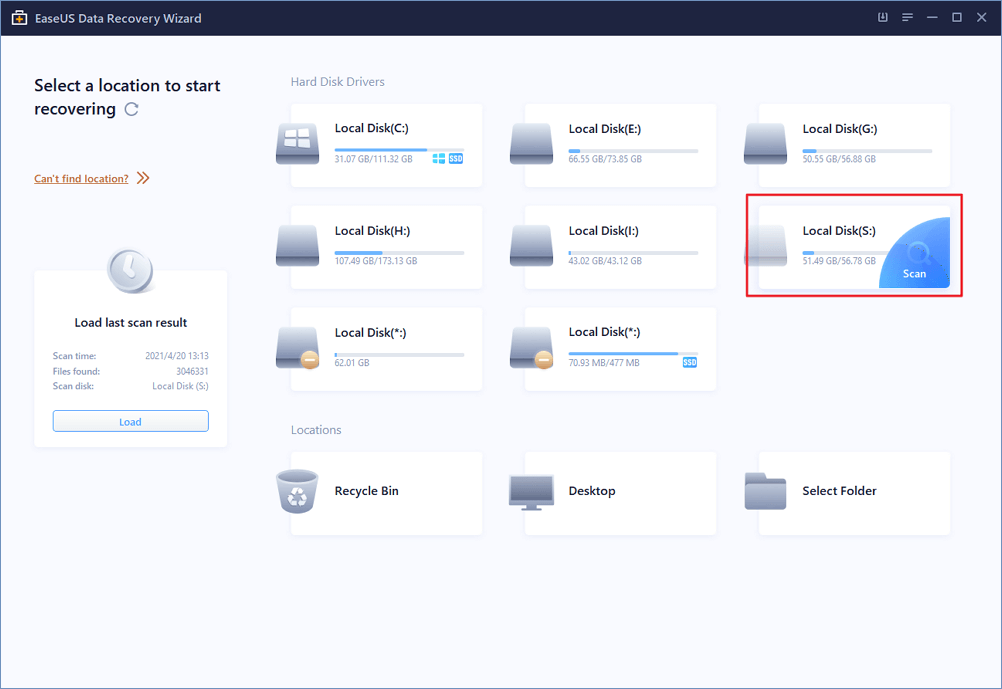 Step 2. The software will immediately launch a quick scan and later a deep scan to search over all the wallet data.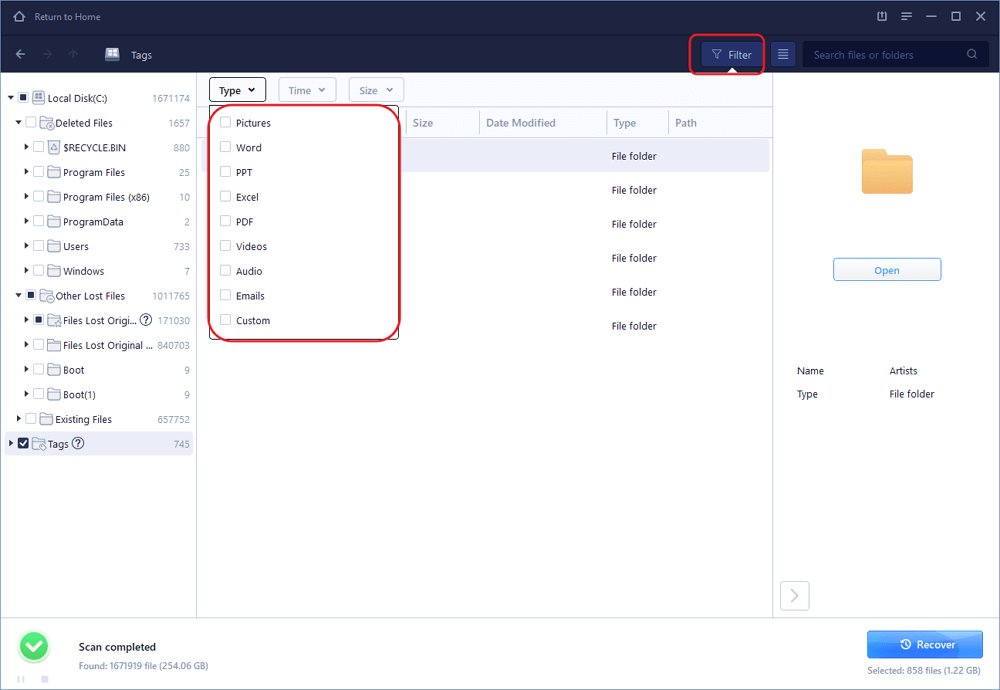 Step 3. After the scan, select the wallet data with wallet.dat format and click Recover.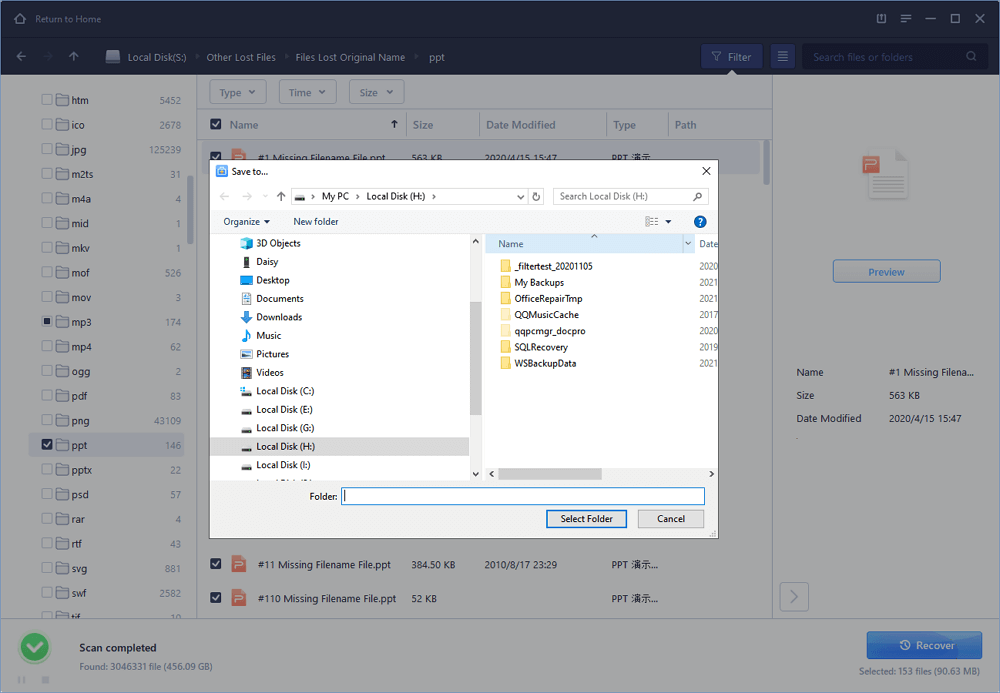 Don't ignore the recovery step at the beginning, because no one can guarantee a 100% working fix to the wallet issue which is very likely to result in a permanent loss.
Solution 2. Decrypt Bitcoin wallet
Depending on how you encrypt Bitcoin wallet on your PC, perhaps to avoid crackers or hackers, use your password to decrypt the wallet and check again.
Solution 3. Keep your wallet up to date
Also, download the newest version of your Bitcoin wallet in a trusted way.
Solution 4. Contact the wallet service to get bitcoin back
Exclude the fact that your bitcoin is still pending and you've really waited for a long time, try to contact the wallet provider and let to have the problem solved. In the worst case, ask them to compensate your total loss.