About the AI Files of Illustrator
.AI is a file extension for a vector graphics file format used in Adobe Illustrator drawing. Adobe Illustrator is a popular vector graphics editor developed and marketed by Adobe Systems. It allows for vector design, 3-D rendering, and perspective drawing. Your work on Illustrator is saved in the AI format, and you can only open and view the AI file in Illustrator.
As many people may encounter Illustrator file loss problems once or twice in various unexpected situations, it's necessary for users to know some tips on AI file recovery in case of losing important files. Among all the tips, the most effective way to recover Illustrator file is to apply a third-party data recovery tool.
Recover AI files with Best Free Illustrator File Recovery Software
EaseUS Data Recovery Wizard, the best Adobe file recovery software, is able to recover deleted files in many ways, and it supports the recovery of all file formats, including Illustrator AI files. You may prefer to get a rough understanding of EaseUS recovery software in the video.
Your AI files may be lost by accident or your own mistake, such as deleting/formatting your files, damaging your hard drive, suffering from virus attack/Illustrator crash, and more. In any case, you can use EaseUS free recovery software (the free version allows you to recover up to 2GB files) to successfully retrieve your lost files in simple steps.
Step 1. Connect your device to PC.
If you lost files on an external storage device, connect the storage device to your computer firstly.
Step 2. Run this software and scan the lost file.
Run EaseUS file recovery software - Data Recovery Wizard on your PC, specify the location where you lost files and click "Scan" to scan those lost files.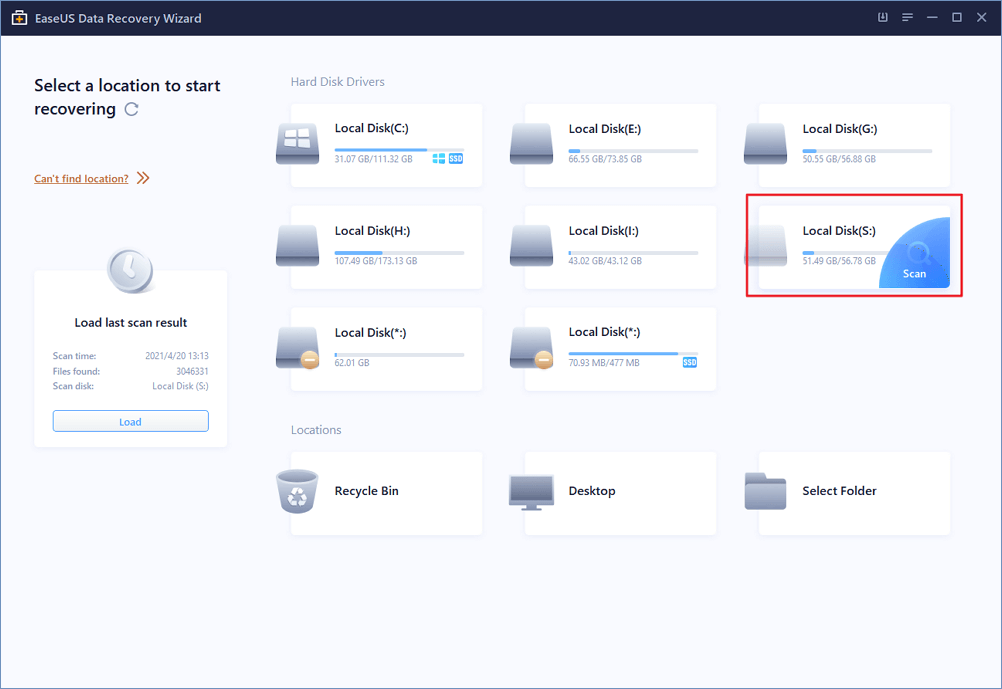 Step 3. Preview and restore file.
After the scanning, you can find and double-click to preview your lost files here:
Delete Files: All your deleted files are listed here.
Drive (with your device name): It loads all lost files here.
Lost Partition Files: Check first if your hard drive is formatted or partition gets deleted.
Extra Files: All files that lost names or paths on your drive can be found here.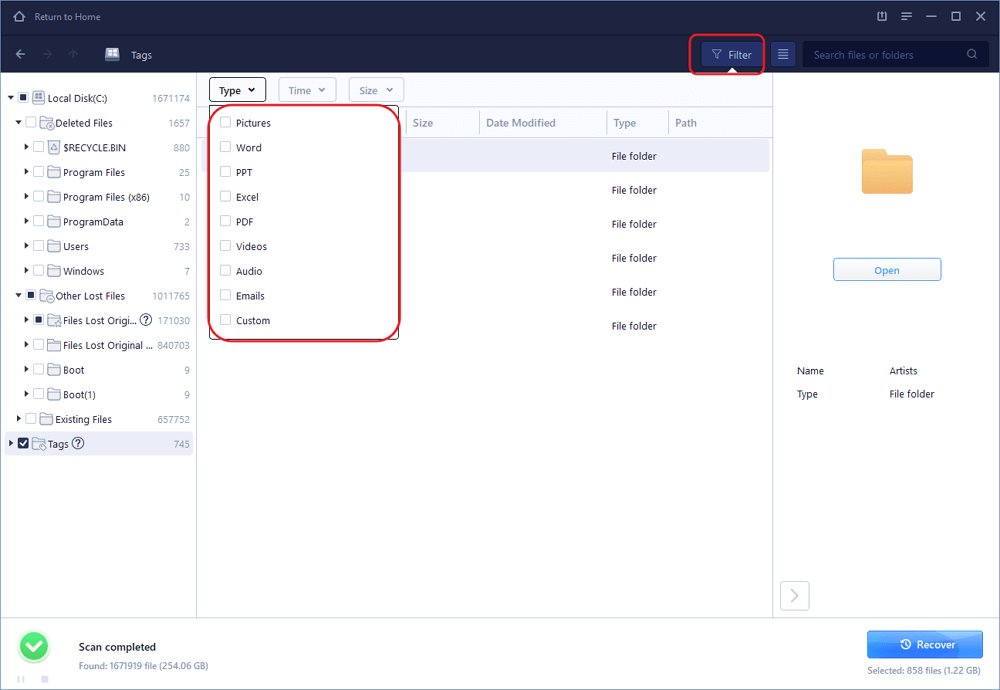 Step 4. Choose and restore files.
Finally, select the found files, click "Recover" and navigate to save them to a secure location on your PC or another external storage device.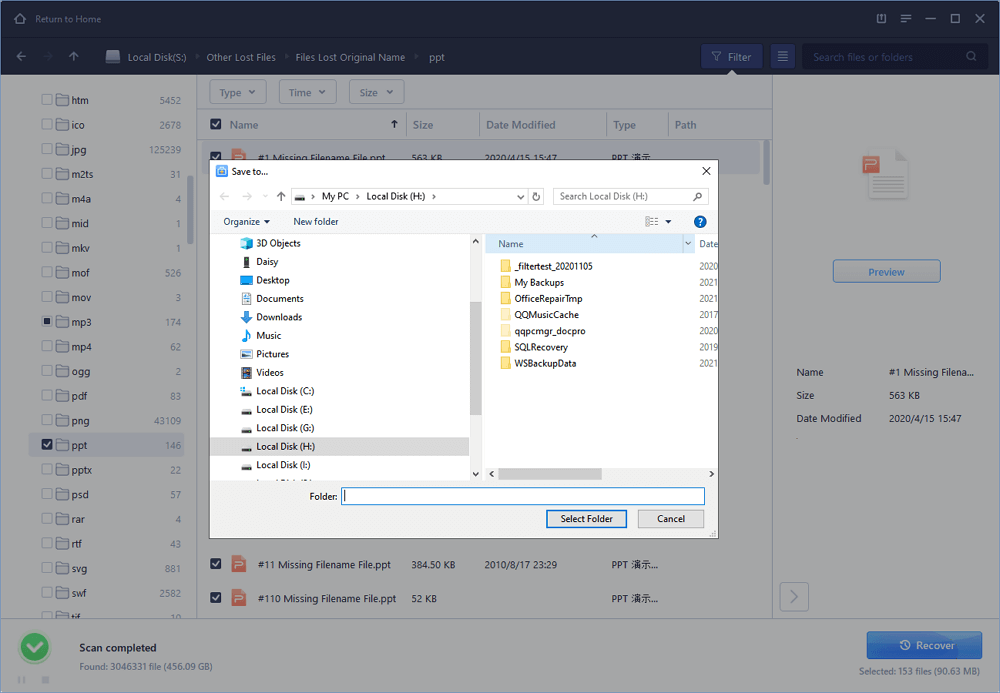 For a detailed guide, please refer to EaseUS data recovery software user guide.