What Is a Shortcut Virus
Shortcut viruses are malware that can infect your computer and cause shortcuts to be created on your desktop or your Windows Explorer file list. These viruses can be spread through email attachments, downloads from infected websites, and even USB drives. While they may not seem harmful initially, shortcut viruses can lead to severe problems like data loss or corruption.
Is Shortcut Virus Dangerous
There are a few ways that shortcut viruses can cause problems on your computer. First, they can create new shortcuts on your desktop or your Windows Explorer file list. These shortcuts may point to programs or files that don't exist, making it challenging to find the files you're looking for. Additionally, shortcut viruses can change the icons associated with these shortcuts, making it even more difficult to figure out what they're supposed to do.
Additionally, shortcut viruses can make your computer slow down or freeze. This is because the virus constantly runs in the background, using valuable resources. As a result, your computer may become sluggish and unresponsive. In some cases, you may even see error messages or crashes.
Can You Recover and Open Shortcut Files
If you have been infected with a shortcut virus, you may wonder if it is possible to open the shortcut files it creates. Fortunately, you can recover shortcut files in a few ways without risking further infection. 
Method 1. Convert Shortcut Files into Original 
Converting shortcut files into their original forms involves several steps. 
Step 1. Locate the shortcut file you want to convert and open. Right-click on it and select "Properties" from the context menu.
Step 2. In the Properties window, click on the "Shortcut" tab. Copy the location of the original file that the shortcut points to. Copy this location and close the Properties window.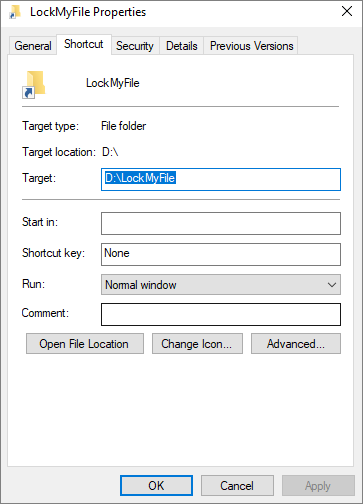 Step 3. Open a new File Explorer window and paste the location. Then, go to the folder that contains the original file. 
Step 4. Right-click on the original file and select "Rename". Rename the file in a different name, then press Enter. 
Step 5. Go back to the Shortcut Properties window and delete everything in the Target field. Then, paste the new location of the renamed file into the Target field and click OK.
Finally, rename the shortcut file back to its original name and this process will complete the process of converting shortcuts into their original files.
Method 2. Recover Shortcut Files with Virus Recovery Software
If the shortcut virus deletes or hides the original files, you can easily use virus recovery software to restore files. EaseUS Data Recovery Wizard recovers lost data due to virus/malware infection, hard drive formatting, partition loss, OS crash, Recycle Bin emptying, and more. 
This EaseUS Data Recovery Wizard supports virus recovery in three processes:
Step 1. Select the virus-infected drive to scan.
Step 2. Filter all scanned results for lost data. 
Step 3. Preview and recover deleted/hidden files.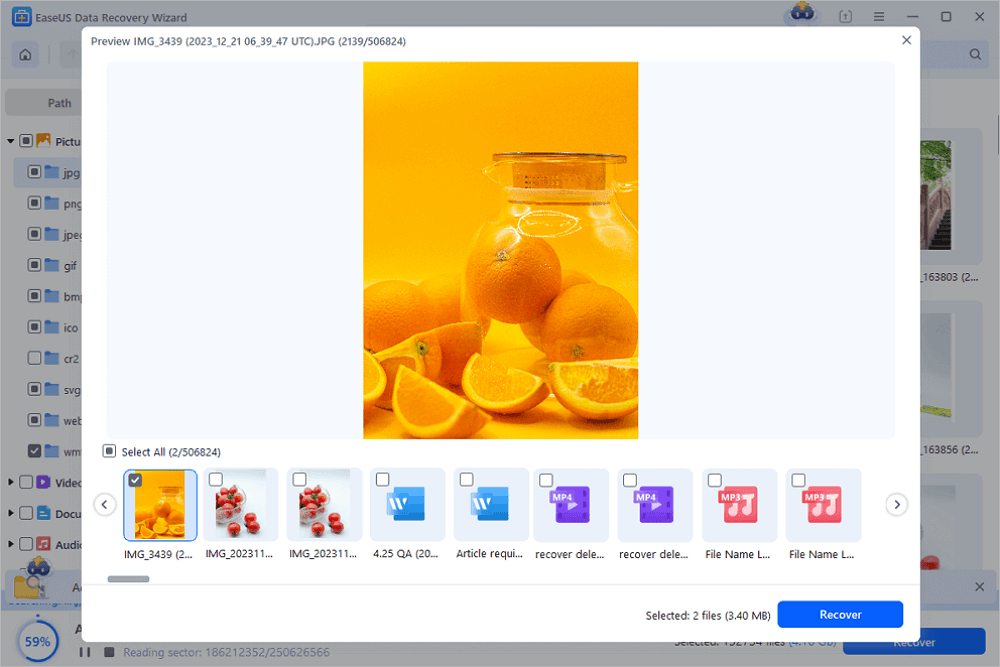 After you have recovered and opened the shortcut files, run a virus scanner on your computer to identify and clean other malicious files that may be present. Besides, you should change all your passwords, including any passwords for email accounts, social media accounts, and online banking. 
How Can You Remove Shortcut Virus
When you may have a shortcut virus on your computer, you can use the following methods to remove the shortcut virus. First, you can try using CMD to remove shortcut virus through command lines. You can also use a shortcut virus remover to clean up any shortcuts the virus has created. 
Remove Shortcut Virus Using CMD
If your computer has been infected with a shortcut virus, you can remove it using the Command Prompt (CMD). This process is relatively simple and only requires a few steps.
Step 1. Open the Command Prompt by going to Start > Run and typing in cmd.
Step 2. Next, type in the following command: del /a /s /q %windir%\*.* that will delete all of the shortcuts on your computer.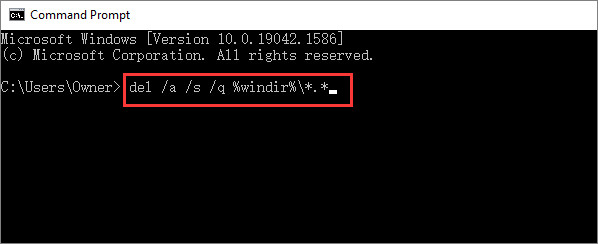 Step 3. Reboot your computer, and the virus should be gone. You may need professional shortcut removing tools if you are still seeing shortcuts. 
[Further reading]: Neer more information on removing shortcut using CMD? Here is the quick access. 
Use the Best Shortcut Virus Remover
Many shortcut virus removers are available, but not all are created equal. We've compiled a list of the best shortcut virus remover tools to help you clean your computer and protect it from data loss.
These shortcut virus removers are all great options for getting rid of shortcut viruses and other types of malware. They are very effective at removing shortcut viruses and different kinds of adware. Moreover, they are also easy to use, with a simple interface that anyone can understand.
Bitdefender Adware Removal Tool
Kaspersky Virus Removal Tool
Malwarebytes Anti-Malware
Norton Power Eraser
Sophos Virus Removal Tool
Trend Micro HouseCall
Zemana AntiMalware
How to Remove Shortcut Virus from PC 
Shortcut virus gets its name from its ability to create shortcuts on your computer, spreading the virus even further. The good news is that removing the shortcut virus from your PC is relatively easy. Here's a step-by-step guide on how to do it:
Step 1. Start by running a full scan of your computer using your antivirus software. This will help to identify and isolate any infected files.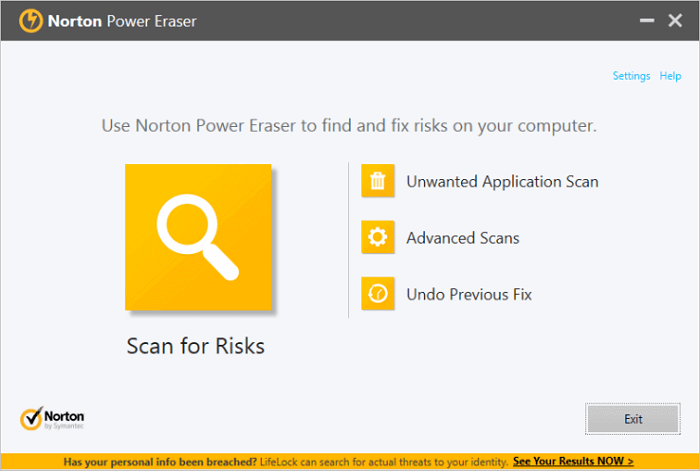 Step 2. Once the scan is complete, delete any shortcuts that the virus has created. These can be found in your Windows Start menu and on your desktop.
Step 3. Use EaseUS file recovery program to restore any files that may have been deleted or corrupted by the virus.
How to Remove Shortcut Virus from Hard Disk
If your computer has been infected with a shortcut virus, you may have noticed that all your files and folders have shortcuts instead of the actual files. It can be extremely frustrating, as it makes it impossible to access your data. However, there is a way to remove the shortcut virus from your hard disk and regain access to your files.
The first step is to identify the location of the virus on your hard disk. It can usually be found in the root directory or the System Volume Information folder. Once you have located the virus, you will need to delete it. You can do this by opening the Command Prompt and typing "del /f /s /q ".
Once the virus has been deleted, you should be able to reaccess your files and folders. However, if you are still having difficulty, you may need to run a virus scan on your hard disk to ensure that the virus has been completely removed.
How to Remove Virus from USB
When it comes to viruses, USB drives are just as susceptible as any other type of external storage device. The graph below shows how your USB is infected with a shortcut virus.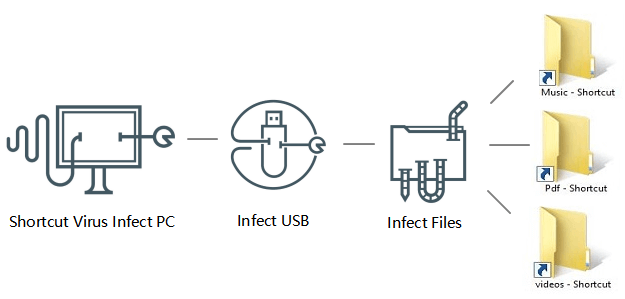 If your USB drive, unfortunately, becomes infected with a virus, the first thing you should do is disconnect it from your computer immediately. Then, follow these steps to remove the virus:
Step 1. Download and install reputable antivirus software on your computer. 
Step 2. Connect your USB drive to your computer and run a full scan. It may take a while, but it's essential to ensure all virus traces are removed from your drive.
Step 3. Once the scan is complete, delete any infected files that are found.
Step 4. Disconnect your USB drive from your computer and format it. This will erase all data on the drive, so make sure you have backups of any important files before proceeding, or you can use a USB data recovery tool to restore lost data. 
Step 5. To format a USB drive in Windows, open My Computer and right-click on the drive. Then select "Format" from the menu and follow the instructions.
Step 6. Reconnect your USB drive to your computer and copy over any important files you backed up in step 4. 
Conclusion
In this article, we'll show you how to remove a virus step by step. Just follow these simple guides, and you'll be able to rid your PC, hard disk, pen drive, or USB drive of any malicious software in no time.
The best way to avoid viruses on your USB drive is to protect it proactively. So let's go over some basic tips to avoid shortcut viruses at last. 
- Don't connect your USB drive, pen drive, or SD card to any public computers, including computers at libraries, schools, or Internet cafes.
- Keep your antivirus software updated and scan your storage device regularly.
- Be careful about what files you download and ensure you only download files from reputable sources.
- Don't click on any links or open attachments from unknown or untrustworthy sources.
However, even if you're being careful, there's always a chance that your drive could become infected. If that happens, don't worry. Use the ways in our tutorials to remove viruses easily and resort to a professional data recovery software like EaseUS Data Recovery Wizard to get data back in time. 

Cedric Grantham is one of the senior editors of EaseUS who lives and works in Chengdu, China. He mainly writes articles about data recovery tutorials on PC and Mac and how-to tips for partition management. He always keeps an eye on new releases and loves various electronic products.