AutoCAD is a CAD (Computer Aided Design or Computer Aided Drafting) software application for 2D and 3D design and drafting. It was developed and sold by Autodesk, Inc. First released in December 1982, AutoCAD was one of the first CAD programs to run on personal computers, notably the IBM PC. At that time, most other CAD programs ran on mainframe computers or mini-computers which were connected to a graphics computer terminal for each user.
Can't find your AutoCAD files (.dwg)
Your computer crashed and you lost your AutoCAD files (.dwg).
You deleted an AutoCAD file that you need to recover.
You lost an AutoCAD file due to a virus infection or other system failure.
That kind of situations happens quite often, especially for office staff and the students. Take it easy! All you need is almighty deleted AutoCAD files (.dwg) recovery. EaseUS Data Recovery Software is absolutely your best choice to recover deleted AutoCAD files (.dwg), Word, Excel, PPT etc more than 300 files and documents from your hard drive, memory card or USB flash drive.
Apart from recovering deleted AutoCAD files (.dwg), the universal deleted AutoCAD file recovery utility also can help you recover deleted photos, videos, audios, emails from Outlook Express and MS Outlook. Additionally, it provides you with multiple smart features such as fast scan, image partitions and file preview etc.
EaseUS Data Recovery Wizard can easily recover previously deleted or lost AutoCAD files (.dwg) from hard drives, camera cards, Zip disks, floppy disks or other removable drives and disks.
Why choose our AutoCAD files Recovery freeware
Able to recover deleted AutoCAD files (.dwg).
Able to recover deleted and formatted AutoCAD files (.dwg).
Supports all versions of FAT and NTFS and regenerates files even from lost, deleted partitions and from reformatted disks in Windows 2000/2003/XP/Vista/2008/Windows 7.
Autosave allows continuing recovery, terminated at any stage.
Recover delete or lost AutoCAD files (.dwg)
Step 1. Choose the exact location under "Hard Disk Drives" if it's a local hard disk or under "External Devices" if it's an external storage device such as a USB hard drive, flash drive or SD card. Then, right-click on the drive/partition and click "Scan".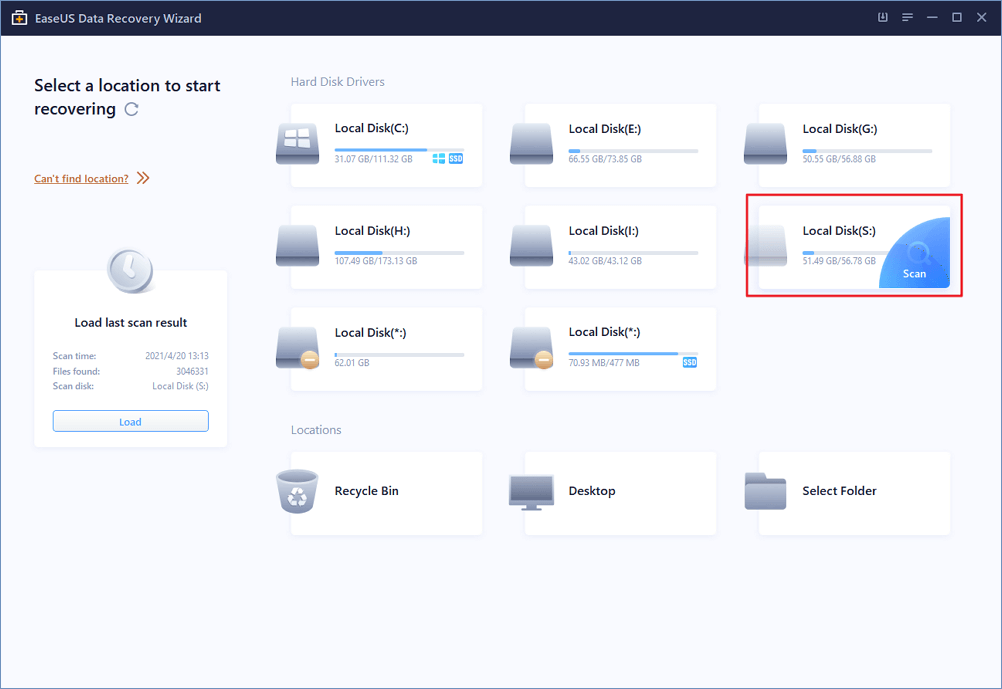 Step 2. During the scan process, whenever you saw the images showing up in the scan results, you can attempt to recover. Nevertheless, it's good to wait until the scan gets over.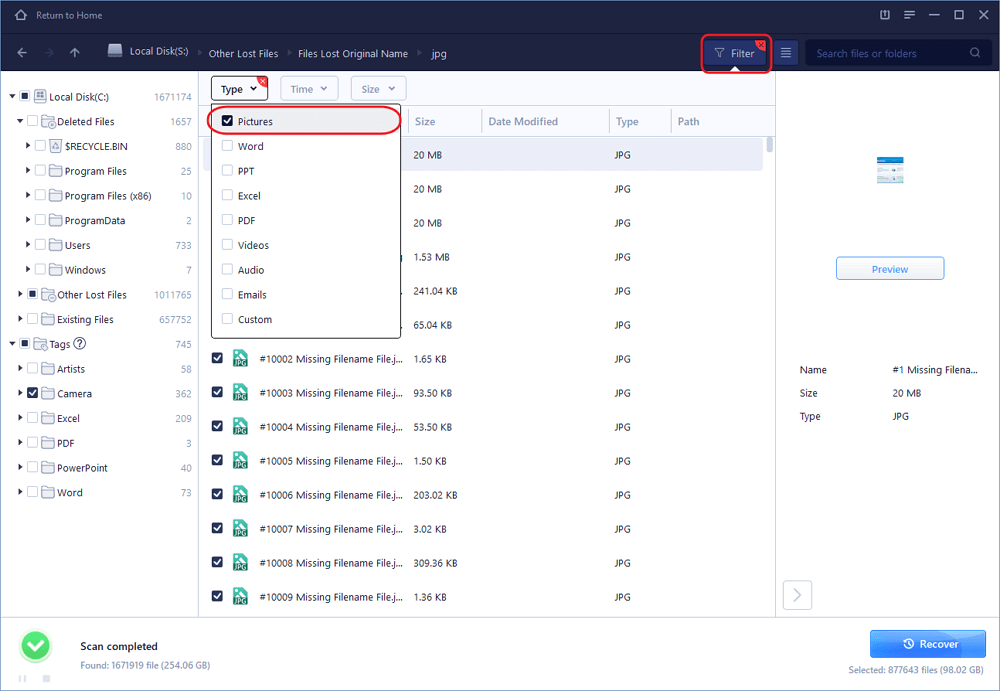 Step 3. Since it's about the recovery for image files only, it's very helpful to choose "Graphics" in the Filter feature so that it displays only image files with file formats such as PNG, JPG, JPEG, TIF, BMP...in the scan results. That's a quick way to wanted files. Select the images and click "Recover".