HTML, which stands for HyperText Markup Language, is the predominant markup language for web pages. It provides a means to create structured documents by denoting structural semantics for text such as headings, paragraphs, lists, links, quotes and other items. It allows images and objects to be embedded and can be used to create interactive forms. It is written in the form of HTML elements consisting of "tags" surrounded by angle brackets within the web page content. It can embed scripts in languages such as JavaScript which affect the behavior of HTML webpages. HTML can also be used to include Cascading Style Sheets (CSS) to define the appearance and layout of text and other material. The W3C, maintainer of both HTML and CSS standards, encourages the use of CSS over explicit presentational markup.
Can't find your HTML files? Did this just happen to you?
Your computer crashed and you lost your HTML files.
You deleted a HTML file that you need to recover.
You lost a HTML file due to a virus infection or other system failure.
That kind of situations happens quite offen, especially for office staff and the students. Take it easy! All you need is almighty deleted HTML file recovery. EaseUS Data Recovery Software is absolutely your best choice to recover deleted HTML, Word, Excel, PPT etc more than 300 files and documents from your hard drive, memory card or USB flash drive.
Apart from recovering deleted HTML files, the universal deleted HTML file recovery utility also can help you recover deleted photos, videos, audios, emails from Outlook Express and MS Outlook. Additinally, it provides you multiple smart features such as fast scan, image partitions and file preview etc.
EaseUS Data Recovery Wizard can easily recover previously deleted or lost HTML files (.html, .htm) from hard drives, camera cards, Zip disks, floppy disks or other removable drives and disks.
Why choose our HTML Recovery freeware
Able to recover deleted HTML files.
Able to recover deleted and formatted HTML documents.
Supports all versions of FAT and NTFS and regenerates files even from lost, deleted partitions and from reformatted disks in Windows 2000/2003/XP/Vista/2008/Windows 7.
Autosave allows continuing recovery, terminated at any stage.
To recover delete or lost HTML files, follow these steps:
Step1. Select the disk storage location where you lost data and click "Scan".​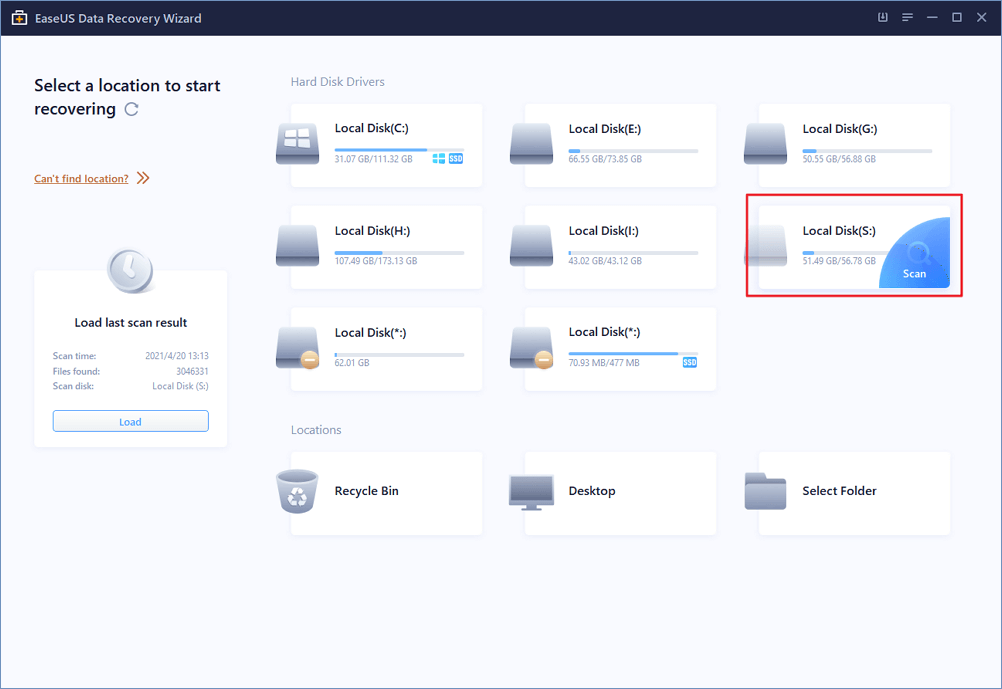 Step2. EaseUS Data Recovery Wizard will start a quick scan first. After the quick scan completes, a deep scan will automatically launch in order to find more files.​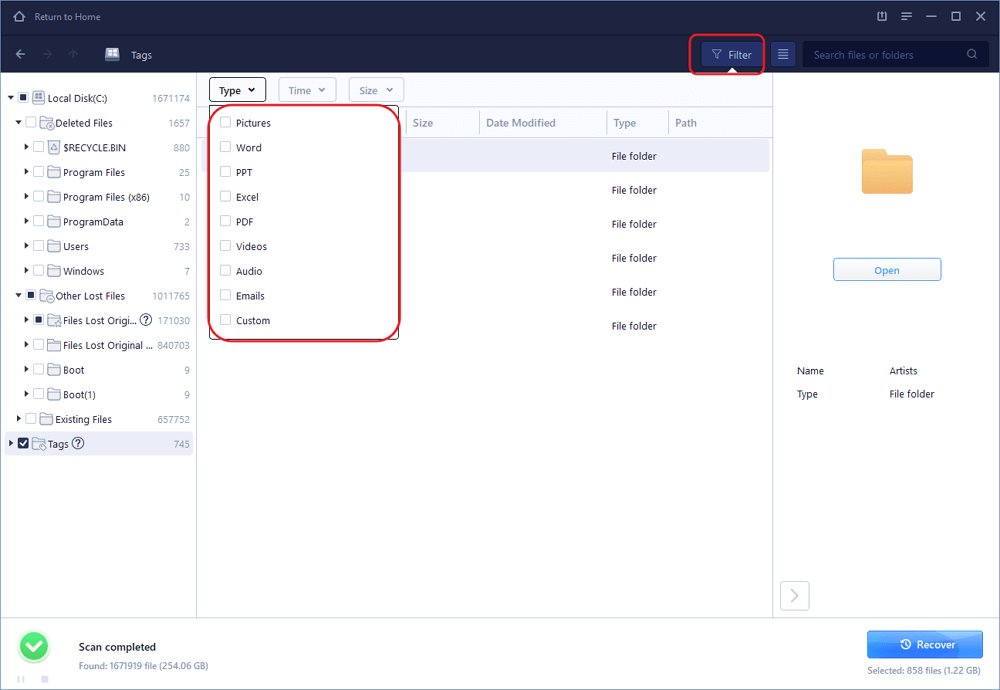 Step3. After scan, choose those you want and click "Recover" button to get them back once.