Does Windows 10 Keep Using "Windows Easy Transfer"
Is "Windows Easy Transfer" likely to return to Windows 10? Many friends told me that the built-in transfer tool is not good to use, and won't satisfy my demand yet. I wonder if they told the truth, but I desperately need Windows 10 transfer to help move my favorites from my Windows 7 PC to a new computer, which I plan to install Windows 10.
One more thing should be mentioned. Is there any possibility to keep the accounts and settings of my old applications on my new Windows 10 computer? I will appreciate any solution that helps.
Windows 10 transfer is to move items including user accounts, documents, music, pictures, videos, emails, Internet favorites, and applications together with settings from an old Windows 7/8/XP/Vista computer to a new Windows 10 computer. Windows 10 transfer sounds terrific, playing both roles of a transfer tool and a clone tool which allows keeping the exact properties of those items on a new operating system computer.
However, not all the transfer demands can be satisfied by using Windows 10 Easy Transfer. i.e., Windows Easy Transfer does not support application transfer.
Recommended Windows 10 Transfer Alternative
We recommend EaseUS Todo PCTrans as a Windows 10 transfer alternative. Besides the similarities shared by the two tools, there are some differences when it comes to ease of use, transferring channels and compatibility with the operating system. As a third party program, EaseUS Todo PCTrans outcomes its competitor in those mentioned aspects.
How to Use Easeus Todo PCTrans to Transfer Data, Files, Programs & Accounts
The following guides show you how to use PCTrans to transfer files from PC to PC via the network. Make you through with the step by step tutorials.
Step 1: Open EaseUS Todo PCTrans on both of your computers.
Step 2: Connect two PCs via network
1. Connected the two PCs on the same LAN and click the "Continue" button to move on.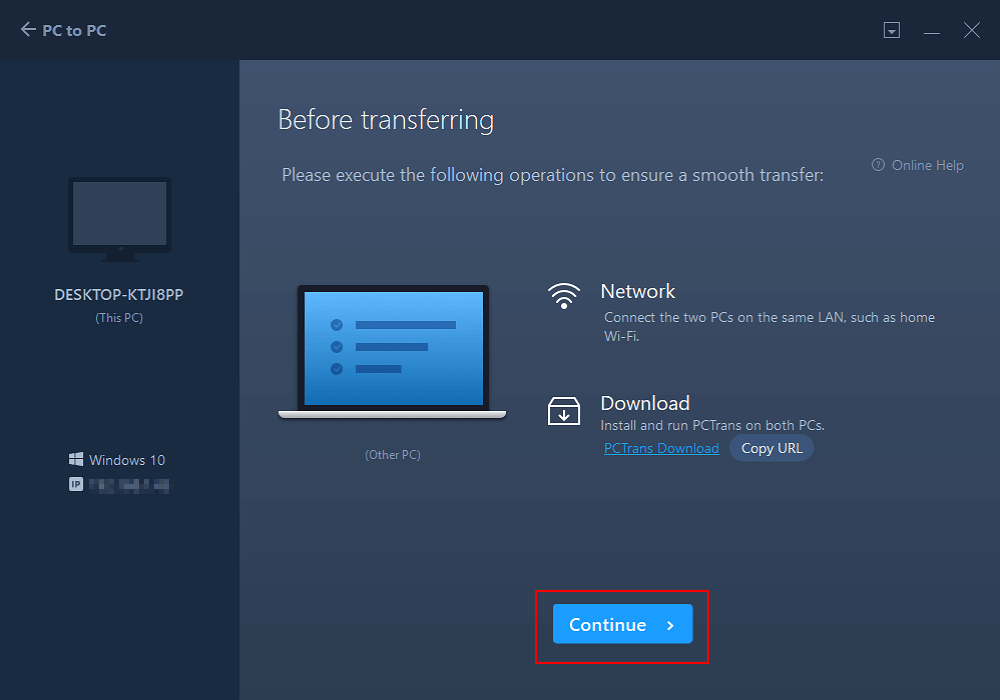 2. Find another PC by IP and click "Connect" to go on. You can also click the "Add a PC" button to find PC by entering its IP address manually.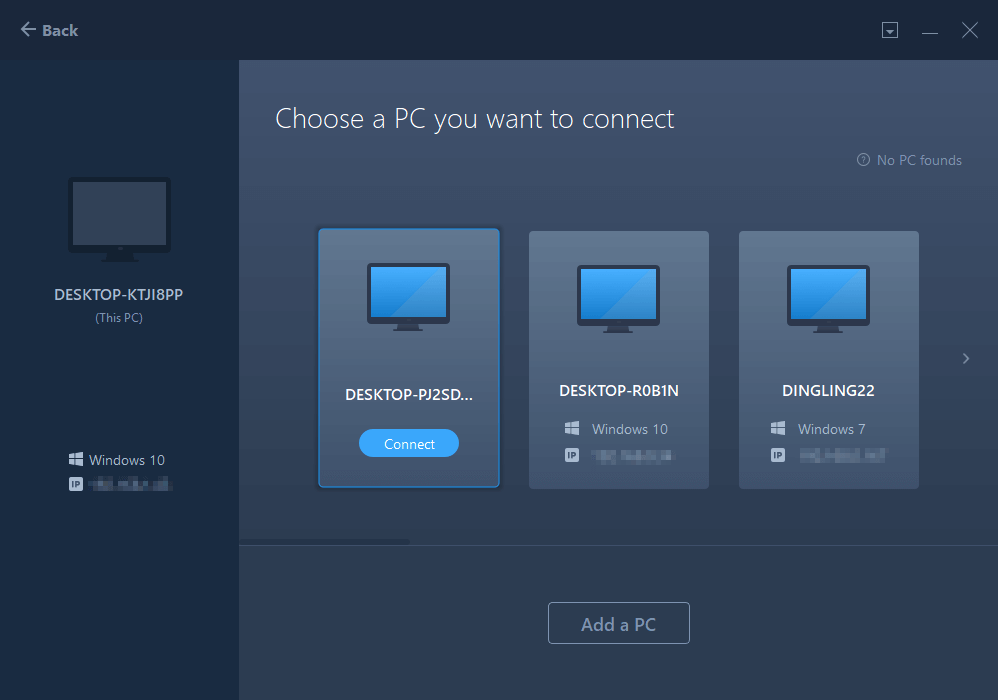 Enter the username and password. If there is no password, click "OK" directly.
3. Choose the transferring direction - "Transfer from this PC to other PC" or in the vice versa.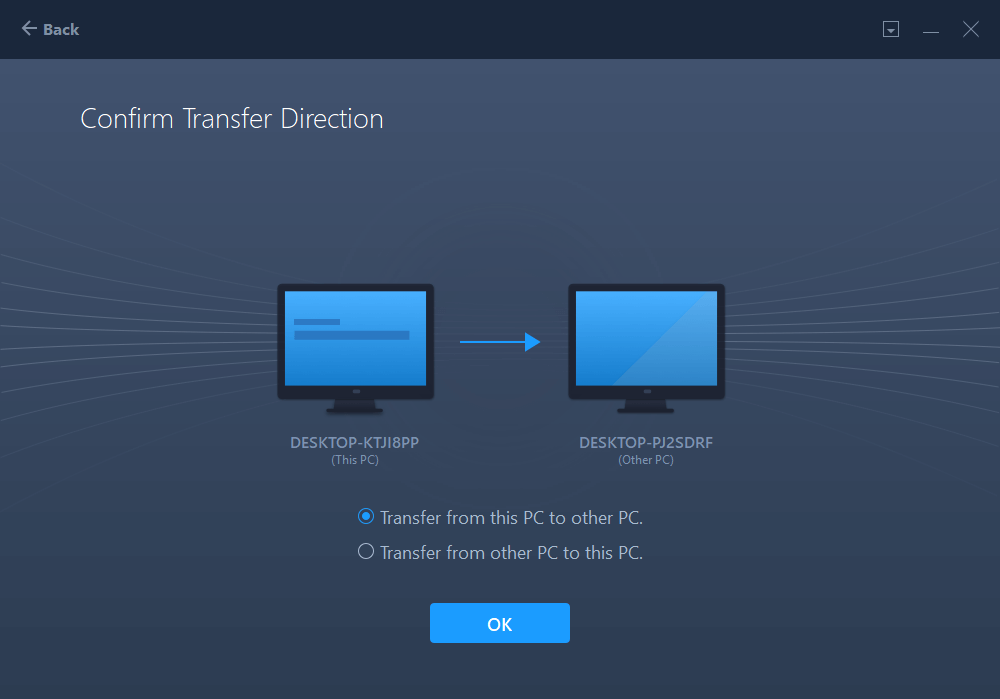 Step 3 Select files to transfer from PC to PC
1. Click "Edit" to select files at the Files column > "Finish" > "Transfer" to confirm transferring the specific files you have selected.
You can also click the "Edit" icon to renagivate a new location to save files.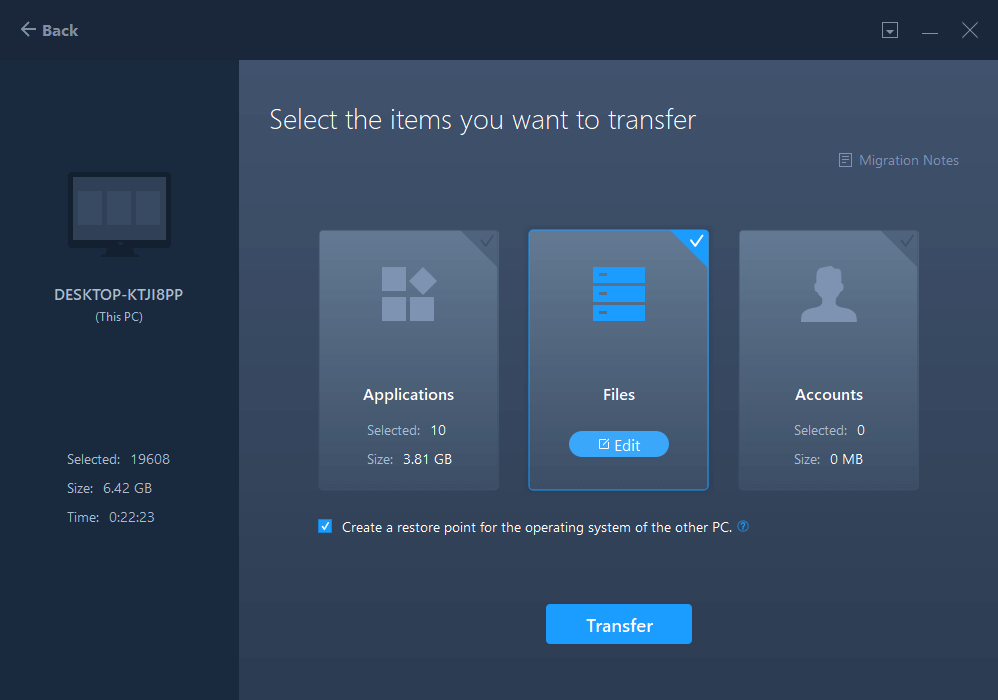 2. Wait for the process finishes. PCTrans will transfer files at a fast speed. It won't take too long.