[Solved] How Can I Transfer User Account Settings Easily

Brithny updated on Feb 24, 2021 to PC Transfer | How-to Articles
What Are User Account Settings
A Microsoft Windows user profile or User account settings describe the Windows configuration for a specific user, including the user's environment and preference settings relating to installing applications, desktop icons, and color options. For example, your personalization setting, your power settings, and wallpapers are all included in the user account settings. 
It is inconvenient to change the settings on a new computer so that it can have the same settings as your old one. A better choice is to migrate or transfer your old settings to the new PC or laptop. Of course, simply copy and paste the user profile doesn't make sense. To migrate your user account settings, you need the help of EaseUS Todo PCTrans. This tried and true PC to PC transfer software can help you do the following thing with ease:
Support Windows easy transfer of system settings, files, and applications across Windows operating system. For example, from Windows 10 to Windows 10, from Windows 7 to Windows 10.
Support easy transfer both on the same computer and between computers.
Support two transfer modes: via creating an image file or via the network.
How to Migrate User Account Settings/ User Profile Settings
Follow the details below, then you can transfer your personal settings to another computer in a short time.
Step 1. Install and launch EaseUS Todo PCTrans on both two devices. On the source PC, select "PC to PC" to continue.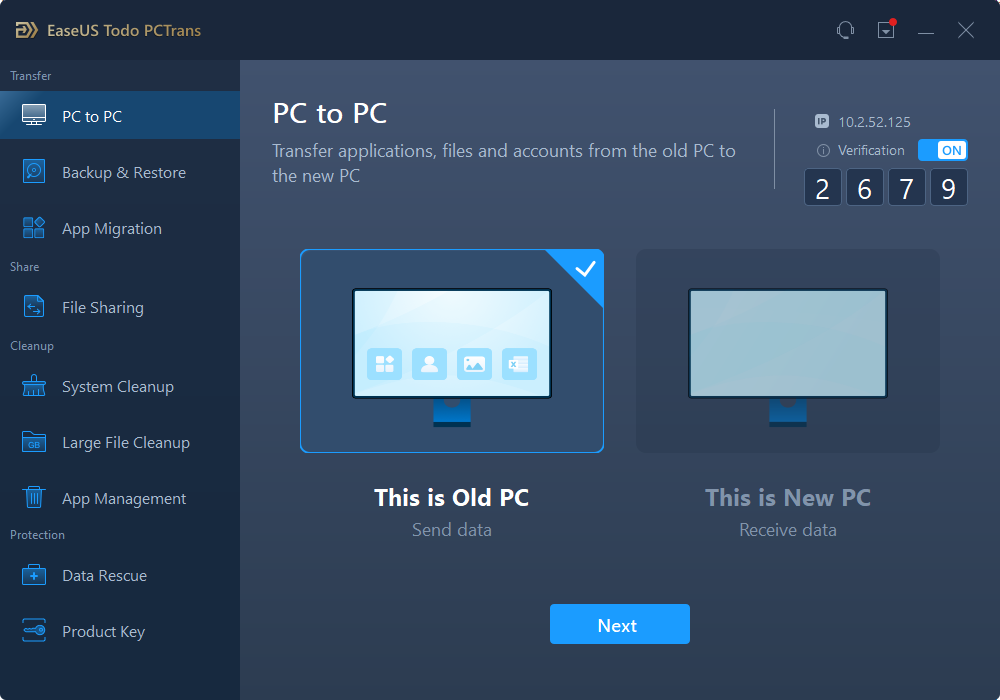 Step 2. Make sure the two PCs are on the same LAN. Connect to the target PC via its IP address or adding it manually. Enter the login account and password of the target PC and link two PCs by clicking "OK", then choose the direction to transfer files.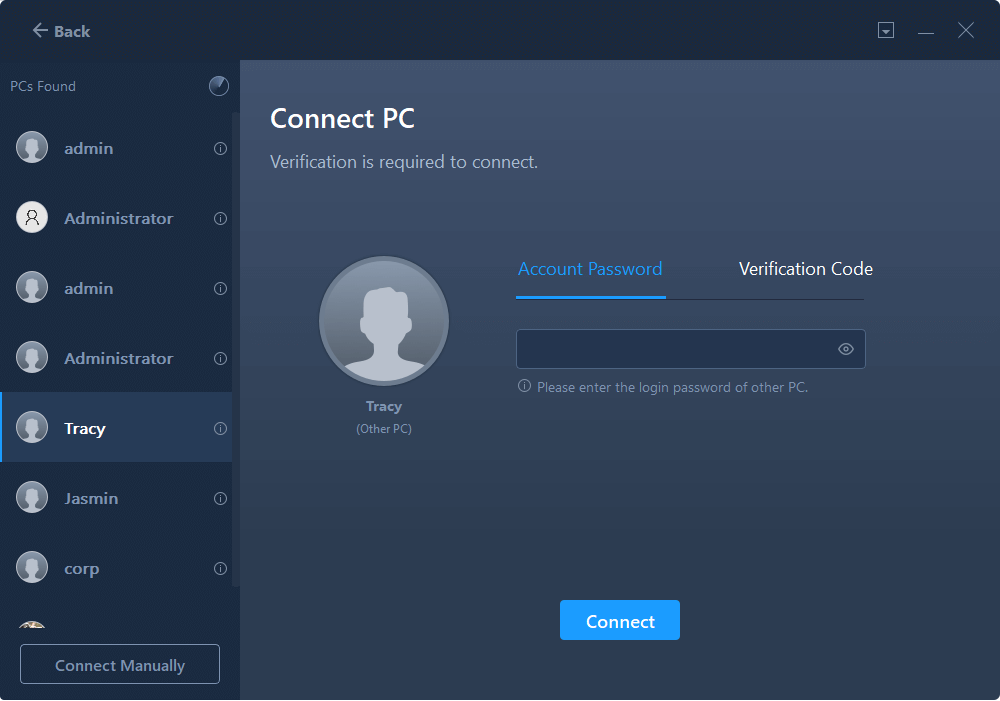 Step 3. Click "Edit" at the Accounts section to specify User Accounts and Settings for transferring.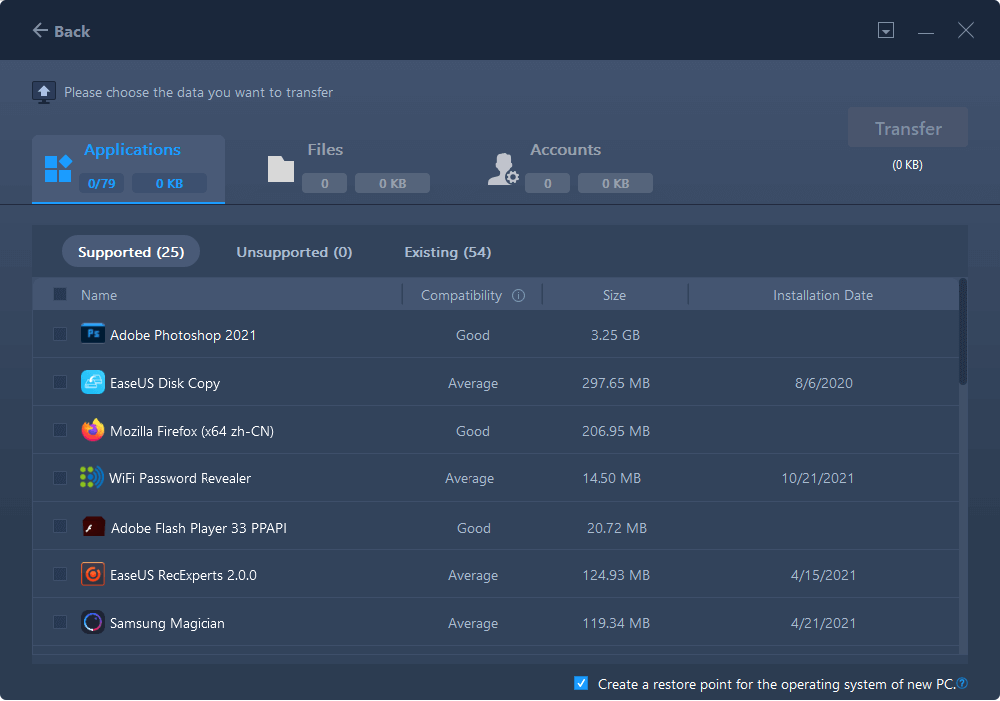 Step 4. Enter the user account and password of the source computer, select the User Account Settings, User Data and other settings that you want to transfer. Click "Finish" to confirm.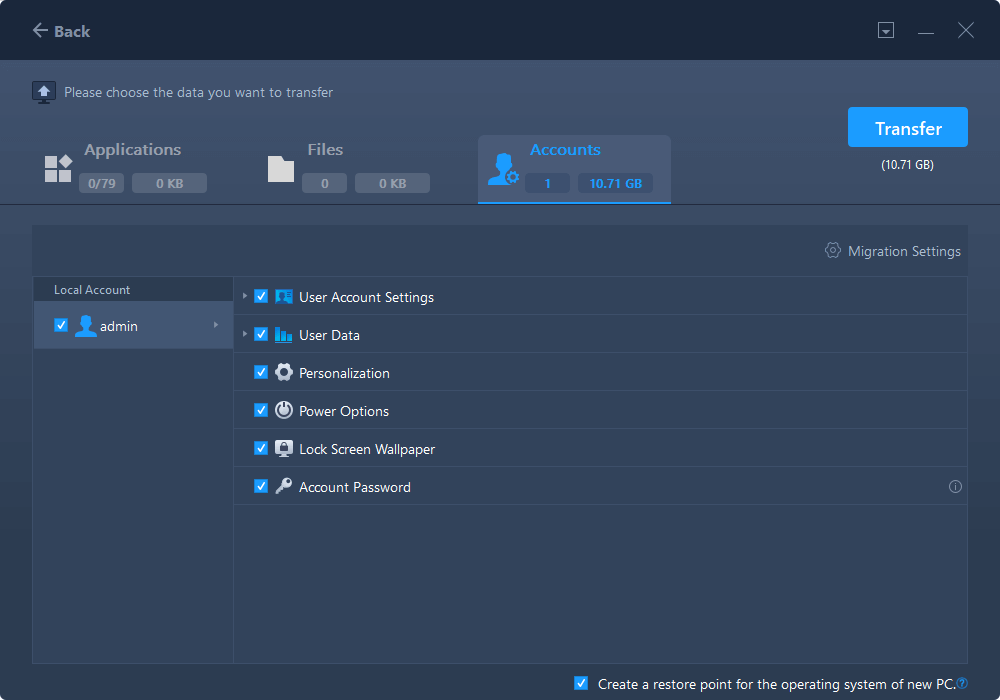 Step 5. After selection, click "Transfer" to start to transfer user accounts and settings.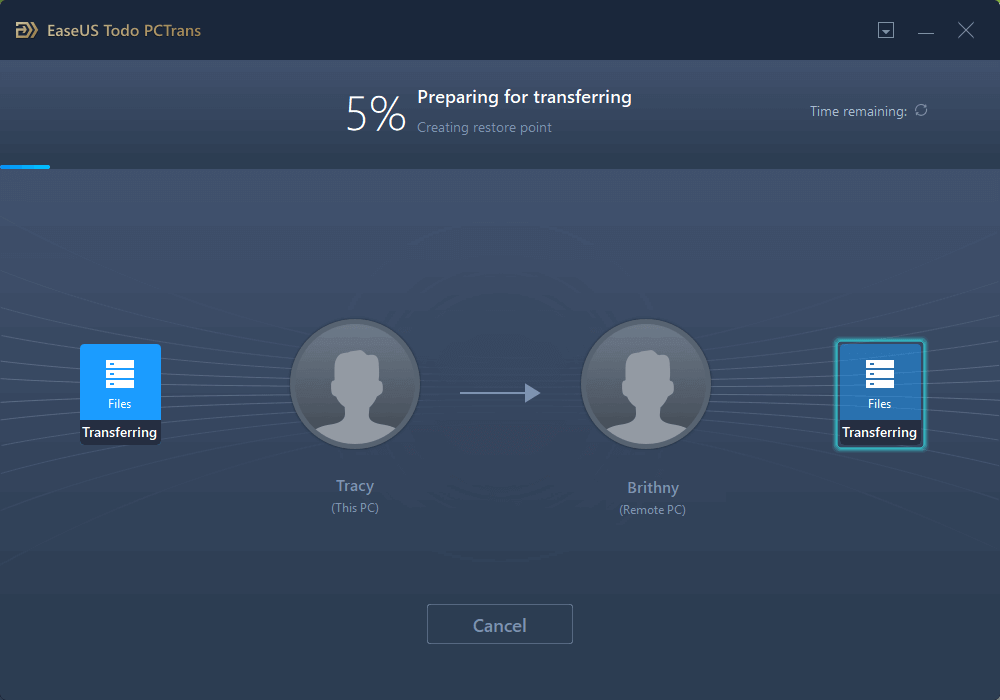 About EaseUS Todo PCTrans
EaseUS Todo PCTrans can transfer settings, applications and data between PCs and HDDs. Your all-round PC transfer and migrate software to upgrade devices without re-installation.