How to Move/Transfer Thunderbird Data & Profile to New Computer

Roxanne updated on Dec 18, 2020 to PC Transfer | How-to Articles
Sometimes, you may need to move Thunderbird from one PC to another especially when you get a new computer. But how can you transfer Thunderbird to a new computer while keeping all your data on the source computer? Actually, it's really a challenging task for most users. Why?
Why is it difficult to transfer Thunderbird data to a new computer
Unlike Outlook, Thunderbird store all your data like emails, contacts, appointments, calendars, address books, settings, saved passwords, add-ons, etc in a "profile" directory instead of in the program directory. In this case, you are not allowed to export your email and settings in Thunderbird. So, if you want to transfer Thunderbird to a new computer, you need to manually copy your profile folder over to the new PC. Actually, it's really a complicated job that will take a long time and much efforts.
What is the easiest way to transfer Thunderbird to a new computer
Fortunately, there is an easy way to perform the data transfer. EaseUS PC transfer software allows you to transfer Thunderbird to a new computer and copy the profile folder with all the emails, videos, settings and other data with a few simple clicks.
To transfer Thunderbird to a new computer with data & profile:
 Important

Select Thunderbird under "Applications" and choose the data you want to transfer under "Files" in step 6. (Here, the default storage location of Thunderbird profile folder is: C:\Users\'your account username'\AppData\Roaming\Thunderbird\Profiles.)
Step 1. Run EaseUS Todo PCTrans on both PCs
On the source PC, select "PC to PC" on the main screen of EaseUS Todo PCTrans and move on.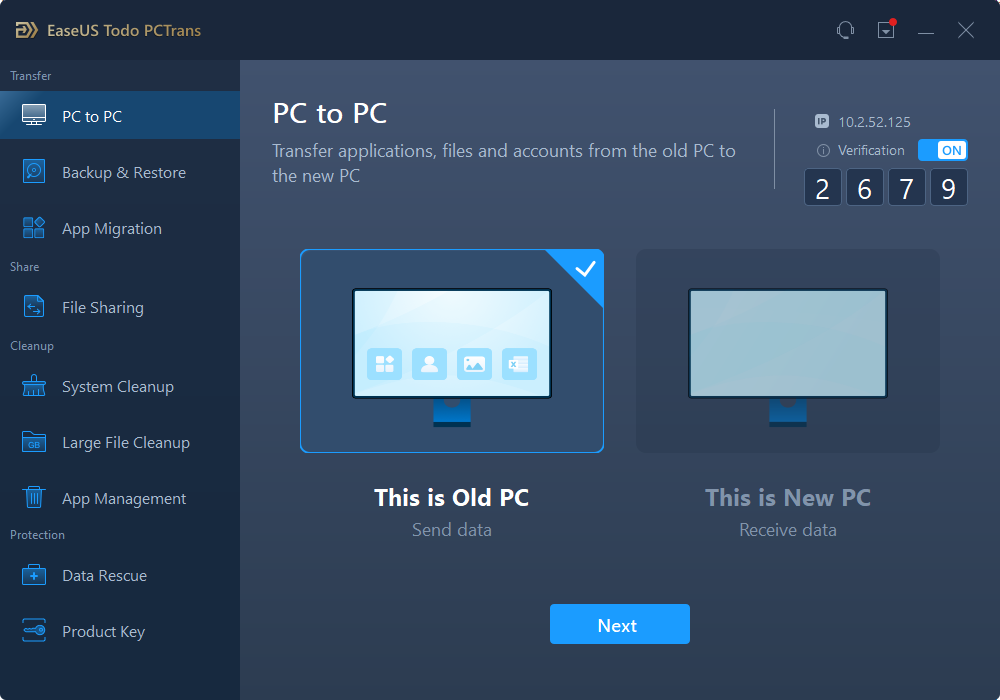 Step 2. Connect two computers
1. Select your target PC to connect via its IP address or device name and click "Connect".
2. Enter the login password of your target PC and click "OK" to confirm.
If you didn't see the target PC in the listed devices, you can also click "Add PC" to manually connect the target PC by inputting its IP address or device name.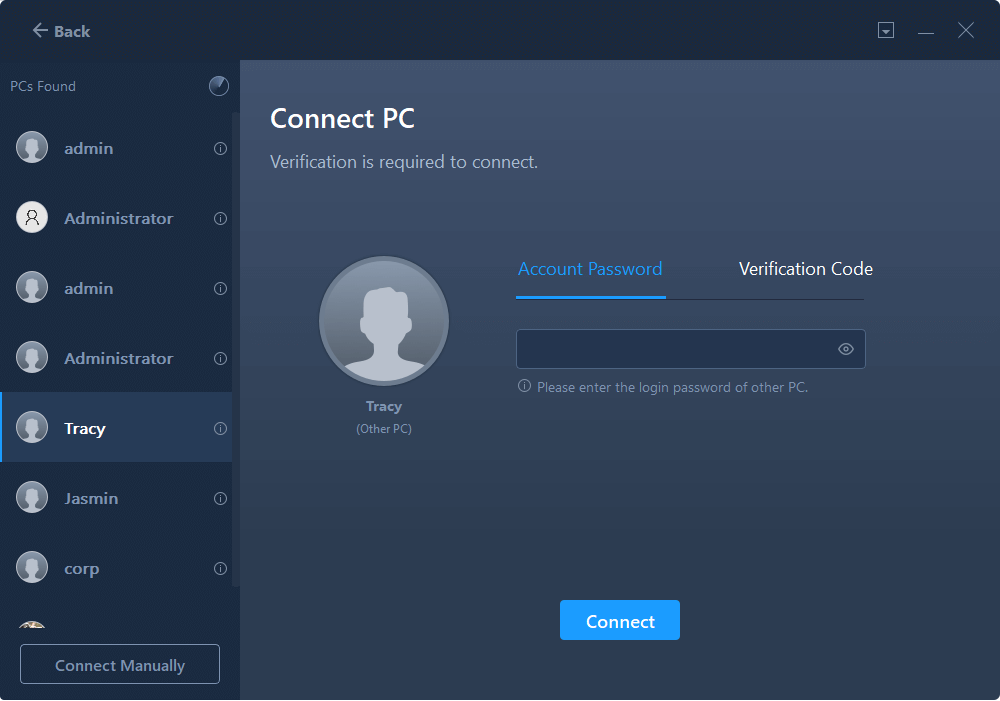 3. Set the transfer direction - "Transfer from this PC to other PC" and click "OK" to continue.
Step 3. Select apps, programs, and software and transfer to the target computer
1. Click "Edit" on the application section, then you can open up the application list.
Then you can select and choose what you want to transfer from the current computer to the target PC.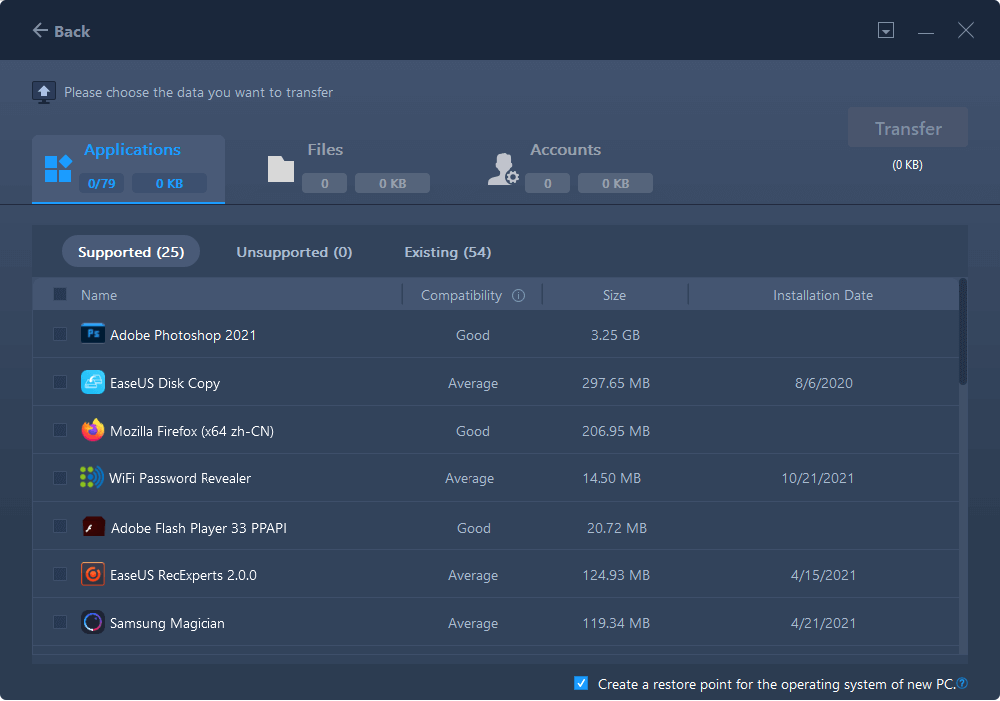 2. After selecting desired applications and programs, click "Finish" to confirm.
At last, click "Transfer" to start the transferring process.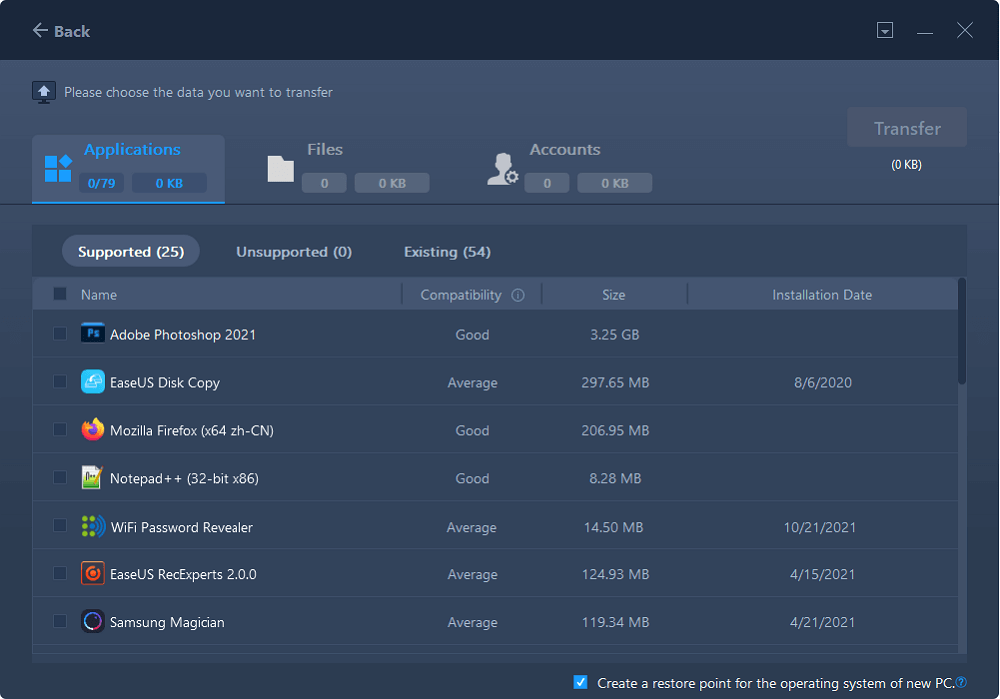 About EaseUS Todo PCTrans
EaseUS Todo PCTrans can transfer settings, applications and data between PCs and HDDs. Your all-round PC transfer and migrate software to upgrade devices without re-installation.