Use easy transfer of Steam game files between computers or hard drives without downloading them again. It's a fast, safe, efficient transfer method than merely copy Steam games consuming long hours. No external hard drive, USB drive or other storage media is required during the process of Steam games transfer from one computer to another.
Failed Experience of Steam Games Transfer by Copying Files
So many Steam gamers have attempted to transfer Steam games without downloading again. It's perfect to copy game files to a new computer, or from HDD to SSD of higher performance. This is how they usually do to make a dream come true.
1. Navigate to Steam or steam apps folder, which is generally located inside Program Files;
2. Use a medium, a USB pen drive is OK, to copy all the files that apply to the game, for example, Dota 2, Team Fortress 2, Serious Sam 3, etc.
3. After you've copied everything you deem is appropriate, go to the other computer or laptop, plug in the external drive, and paste everything all over to the same locations as they were in the other computer.
4. Load up Steam, login to your account, and you can make the game run on the copy files.
Sounds an easy way for Steam games transfer without re-downloading it, huh? Before you decide to try this method, first get to know what the experienced gamers say. Are they satisfied with this method? Can they truly run games successfully on the copied files?
"Moved all my steam games to another drive but now all my shortcut icons are just a plain white paper icon can anybody help."
"I copied the files step by step...over 640GB of games...Steam will not allow me to verify. They are there, but my Steam shows no games installed, and going to Properties to verify game by game...but the option is grayed out. Oh well, time to start downloading again."
"Hey mate, I did this completely the way it was shown, but none of my games saved. I have to re-install all of them. Even know all the game and its content on the new drive and in the steam app folder, should I reinstall, or is there a way around this? All the files are there; there is no way to tell steam that it's there and that I don't have to reinstall.."
Easy Transfer Tool to Move Steam Games Along with Updates, Settings Between Computers
Have you ever imagine that perhaps Steam games transfer can be easily done via "computer Bluetooth", which makes the games transfer on a Windows computer so convenient like on the phone? Good news, it's not a dream at all. EaseUS Todo PCTrans works ideally as computer Bluetooth. Moving Steam games from one computer to another with EaseUS easy transfer tool is particularly simple and smooth to save the hassle of reinstallation.
The amazing PC transfer utility provides three options: via a network connection for PC to PC transfer, via an image file, applications migration. Here we stress the network connection transfer, as it is the most convenient and fastest way of transfer between computers, only with network available. Learn the details.
Step 1. Run EaseUS Todo PCTrans on both PCs
On the source PC, select "PC to PC" on the main screen of EaseUS Todo PCTrans and click "Continue" to move on.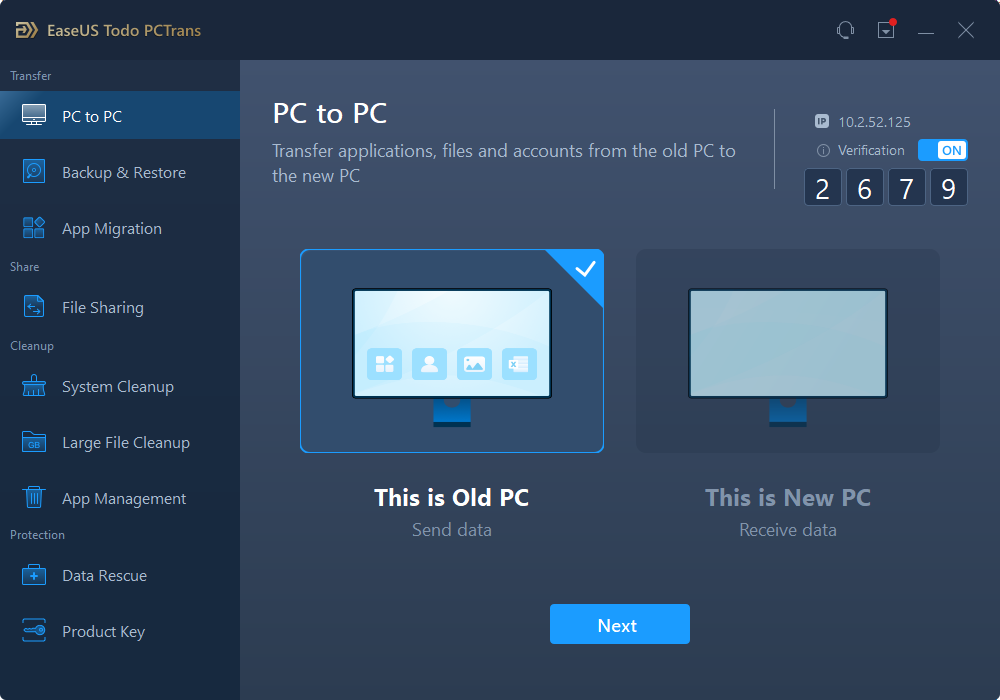 Step 2. Connect two computers
1. Select your target PC to connect via its IP address or device name and click "Connect".
2. Enter the login password of your target PC and click "OK" to confirm.
If you didn't see the target PC in the listed devices, you can also click "Add PC" to manually connect the target PC by inputting its IP address or device name.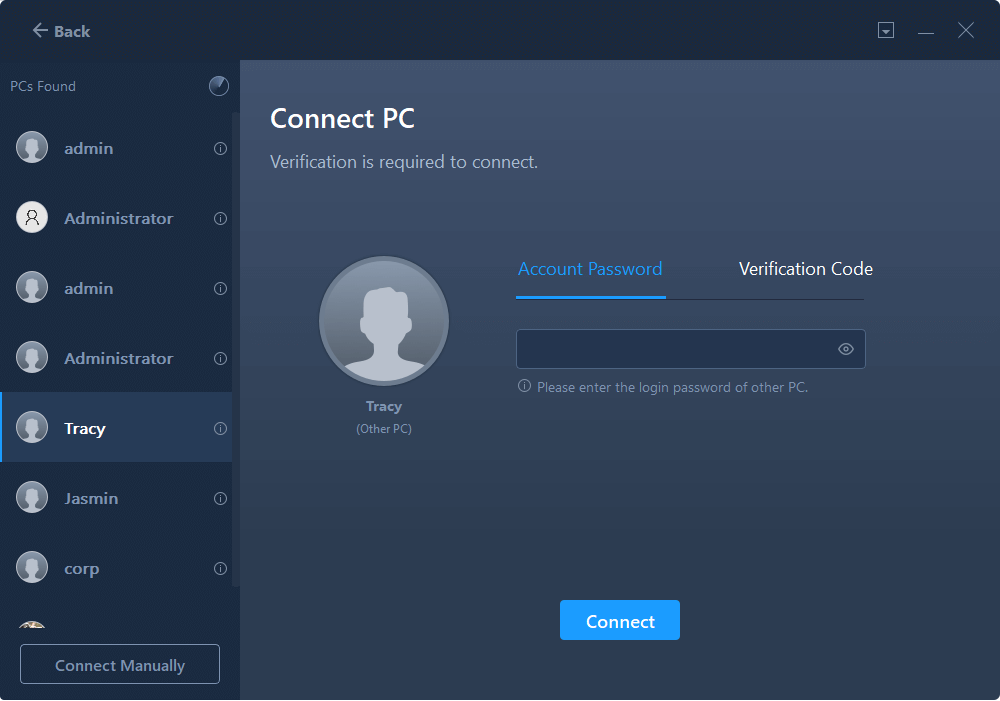 3. Set the transfer direction - "Transfer from this PC to other PC" and click "OK" to continue.
Step 3. Select apps, programs, and software and transfer to the target computer
1. Click "Edit" on the application section, then you can open up the application list.
Then you can select and choose what you want to transfer from the current computer to the target PC.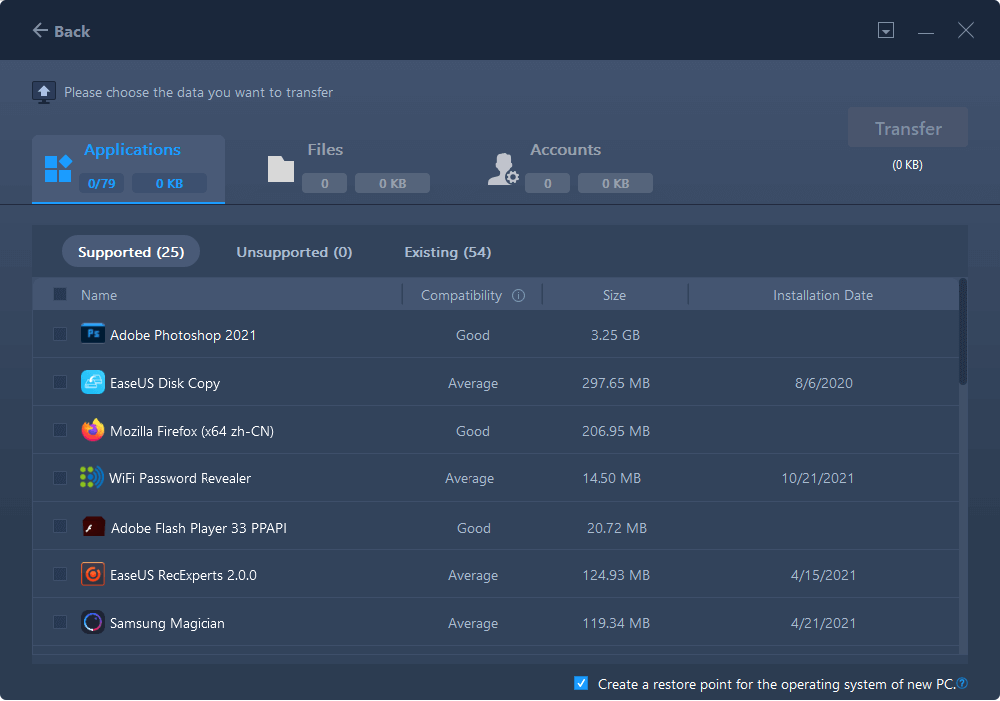 2. After selecting desired applications and programs, click "Finish" to confirm.
At last, click "Transfer" to start the transferring process.