How to Transfer Microsoft Store with Games, Apps to New Computer
QuestionHow do I transfer Microsoft Store games, apps to another computer
"Can I transfer games that I bought in the Microsoft Store from one computer to another one? I tried to copy the games from Settings -> Apps to a flash drive and put them into a new computer. 
But when I was going to copy the game folder and paste it on the new PC, it warned that 'Your organization does not allow you to place this file here'. What can I do to move and transfer Microsoft Store games, apps to another computer?"
As its advertisement, Microsoft Store nearly includes everything such as applications, games, software, media player, etc., that you need for daily life and jobs. Most Windows users may have installed useful applications and even purchased games from the Store. 
However, some of you may have experienced this issue that when you bought a new computer, you'll have to re-download and re-install those software, applications again. For some purchased games, users have to purchase again on the new computer. 
It will take a lot of time and energy for doing so. Is it possible to transfer Microsoft Store with installed games, apps to a new computer? Yes. Read on and go through the process, you'll learn how to accomplish the transferring task.
PreparationsThings you need for the transferring
Here is something you need for transferring desired applications like Microsoft Store and games, applications to a new PC:
1. Two PCs or Laptops, using the same network or under the same LAN.
2. Download and install EaseUS PC transfer software on both PCs
EaseUS recently updated its PC transfer software - EaseUS Todo PCTrans.
One of the new features supports users to transfer Microsoft Store with installed applications, games to another PC without reinstallation.
Here are some detail features that you may like for file, application transferring in this software:
01
Support All Windows OS:
Windows 10/8.1/8/7/XP/Vista, Windows Server 2019/2016/2012/2008/2002.
02
Support PC to PC Transfer:
Transfer files, software, applications and games from one PC to another PC without reinstallation.
03
Support Application Transfer:
100+ types of applications can be transferred, including Outlook, Office, Adobe, Thunderbird, Chrome, Firefox, Microsoft Store, Skype, etc. 
04
Support to Change Installed Software Location:
Transfer installed software from C drive to another local drive, freeing up C drive space.
If you prefer a free tool, EaseUS Todo PCTrans Free can help. It supports to transfer two apps and 500MB files for free.
If the applications and data that you need to transfer have exceeded the limit, you'll need to use the trial version and upgrade it for unlimited usage with an activation key. 
You can click the button here to get EaseUS Todo PCTrans for unlimited transferring capacity now:
After the download, you can follow the next part to transfer Microsoft Store with all installed games to a new computer.
TurorialTransferring Microsoft Store with Games, Apps to a New PC
Now, you can follow through the process on your two PCs to accomplish the transferring process:
Step 1. Connect two computers in the same LAN
On both the source computer and the target computer, run EaseUS Todo PCTrans. On the source computer, navigate to the "PC to PC" mode, and click "PC to PC".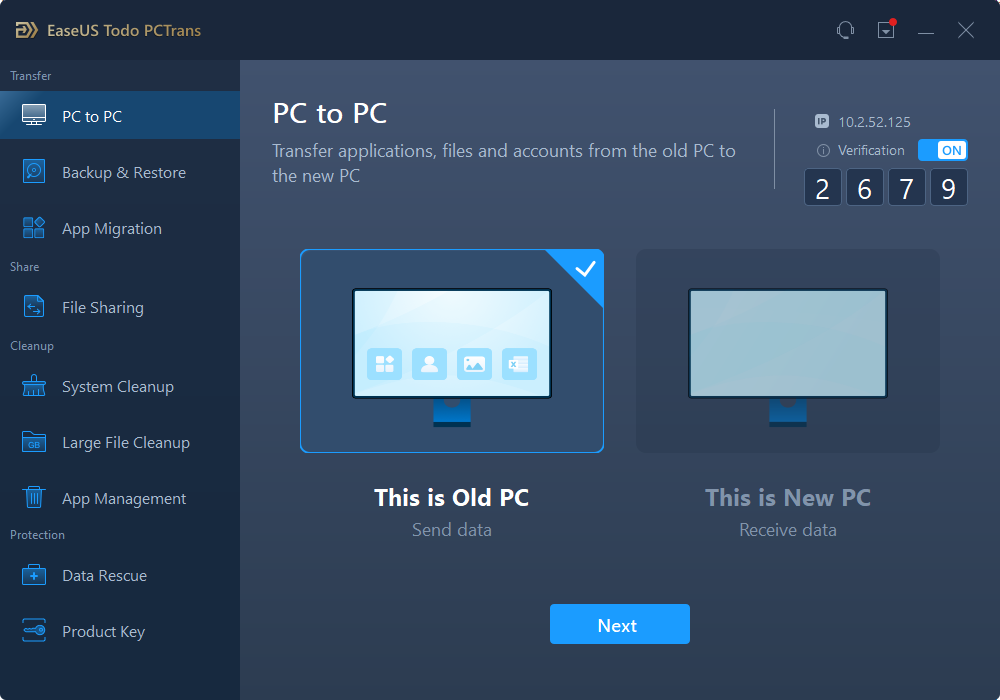 Click and check the verification code on the right top of the "PC to PC" main screen on the target PC.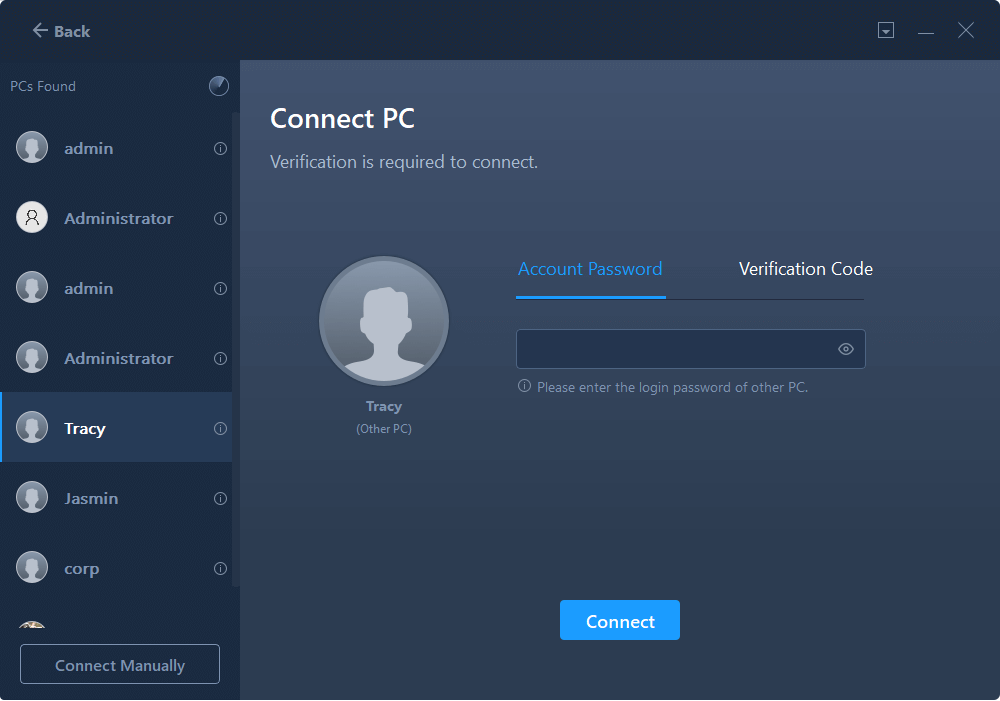 Step 2. Choose Microsoft Store to transfer
After a stable connection, hover your mouse over "Applications" and click "Edit".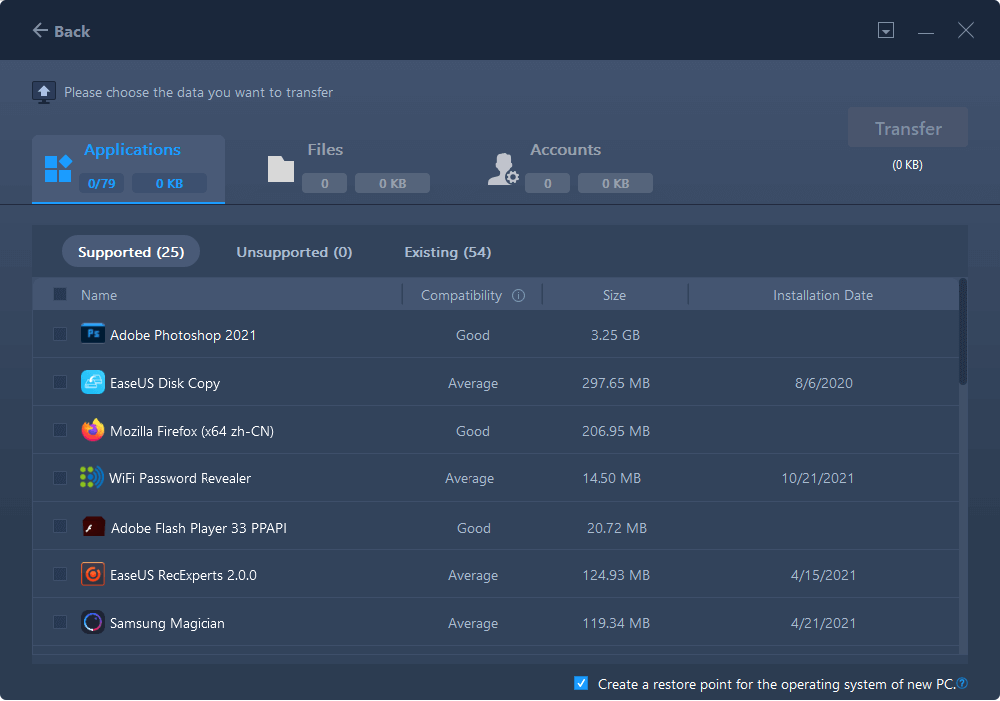 Choose the Microsoft Store program and click "Finish".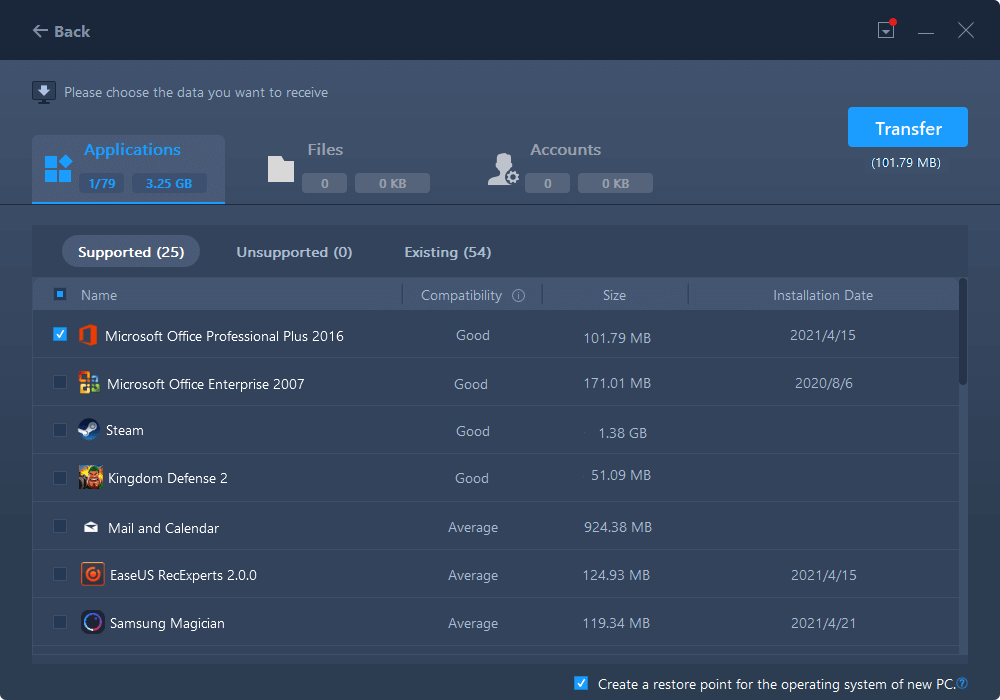 Step 3. Start Microsoft Store transfer
Now go on clicking "Transfer". EaseUS Todo PCTrans will start immediately to transfer the Store to from the original computer to a new one.
Follow-UpMake Transferred Microsoft Store, Games, Apps to Work
When the transferring process finishes, you can try to go through below tips to make transferred games, apps work:
By restarting the PC, Windows OS will keep the changes. Try to open the Microsoft Store with transferred games and apps.
If the transferred games and applications require certification, enter your accounts with the password for the games and apps.
3. Re-sign in with your Windows Account
If Microsoft requires you to enter the Windows Account, do as the request. 
After following through the process, you'll be able to use Windows Microsoft Store and transferred games, applications on the new PC again.
Written by Tracy King 
Tracy joined in EaseUS in 2013 and has been working with EaseUS content team for over 7 years. Being enthusiastic in computing and technology, she writes tech how-to articles and share technical solutions about Windows & Mac data recovery, file/system backup and recovery, partition management and iOS/Android data recovery.
EaseUS Todo PCTrans Free is a useful and and reliable software solution created to serve in computer migration operations, be it from one machine to another or from an earlier version of your OS to a newer one.

 Read More

EaseUS Todo PCTrans is by the folks at EaseUS who make incredible tools that let you manage your backups and recover your dead hard disks. While it is not an official tool, EaseUS has a reputation for being very good with their software and code.

Read More

It offers the ability to move your entire user account from your old computer, meaning everything is quickly migrated. You still get to keep your Windows installation (and the relevant drivers for your new PC), but you also get all your apps, settings, preferences, images, documents and other important data.

 Read More
About EaseUS Todo PCTrans
EaseUS Todo PCTrans can transfer settings, applications and data between PCs and HDDs. Your all-round PC transfer and migrate software to upgrade devices without re-installation.