Many users are asking about how to transfer iTunes library to a new computer. Most of them are interested in this topic because they want to keep all the songs, apps or any other kind of data when switching PCs. Have you ever been annoyed with such a job? Here two ways are offered to help.
Two methods to transfer iTunes library to a new computer
Method 1. Manually transfer iTunes library to new PC
Disadvantages:
Reinstalling iTunes on your new PC is required.
An external hard drive or USB stick with enough storage space for your iTunes library is needed.
Step 1: On the old computer, go to "My Documents" > "My Music", copy the entire "iTunes" folder to an external drive.
Step 2: On the new computer, reinstall the latest version of iTunes, copy the iTunes folder from the external drive to "My Music" folder on the new PC.
Depending on the number of files you have in your library, it may take a while to get things done. And if you want an easier way, you can try EaseUS PC transfer software. The program allows you to move iTunes to new PC with all the playlists, albums, TV shows, movies, podcasts, audiobooks, apps, and other files.
Method 2. Use PC transfer software to move iTunes to new PC
EaseUS Todo PCTrans is a secure PC transfer tool that can help you migrate apps, files, and your Windows accounts from one computer to another via different ways. It can also help you move apps from between your computer drives.
Advantages:
Directly move iTunes and library data to a new PC via Wifi, avoiding all the disadvantages of method 1.
Step 1. Run EaseUS Todo PCTrans on both PCs
On the source PC, select "PC to PC" on the main screen of EaseUS Todo PCTrans and click "Continue" to move on.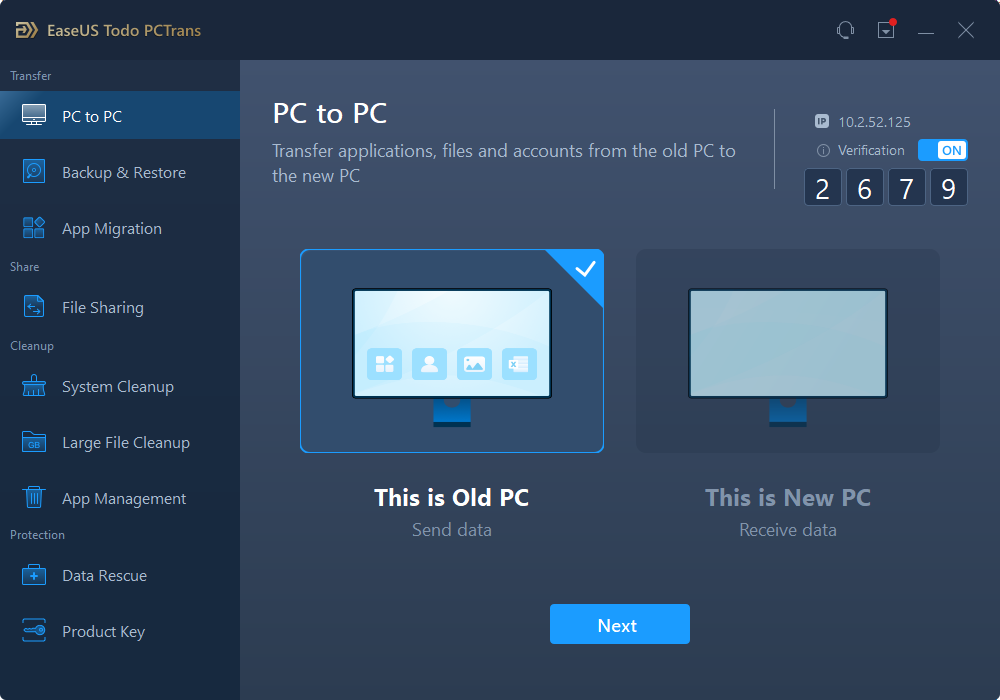 Step 2. Connect two computers
1. Select your target PC to connect via its IP address or device name and click "Connect".
2. Enter the login password of your target PC and click "OK" to confirm.
If you didn't see the target PC in the listed devices, you can also click "Add PC" to manually connect the target PC by inputting its IP address or device name.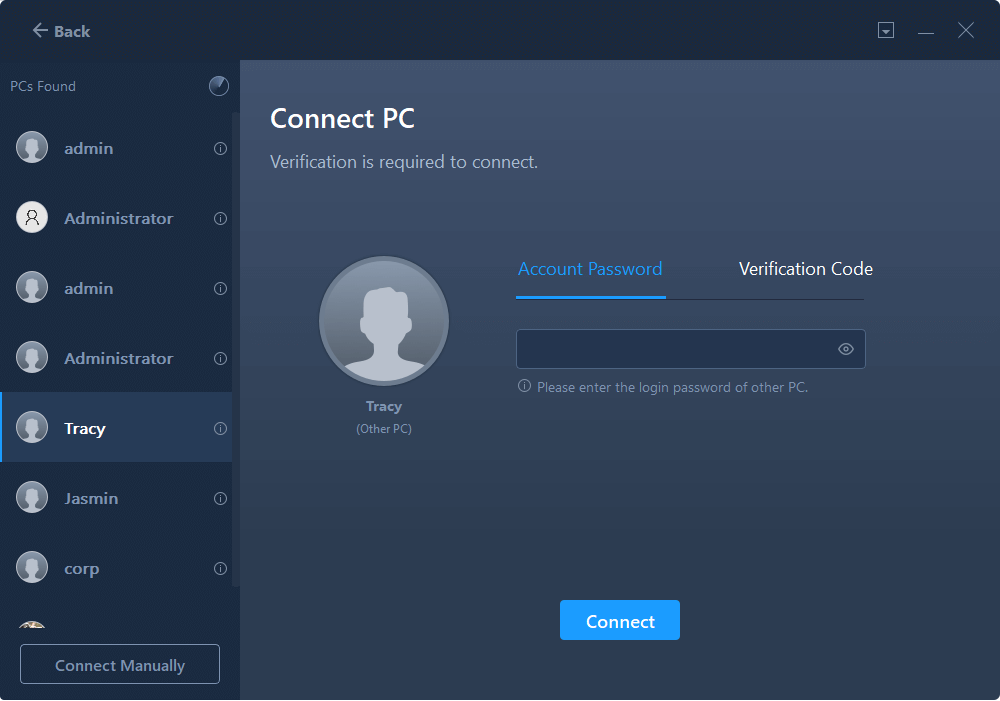 3. Set the transfer direction - "Transfer from this PC to other PC" and click "OK" to continue.
Step 3. Select apps, programs, and software and transfer to the target computer
1. Click "Edit" on the application section, then you can open up the application list.
Then you can select and choose what you want to transfer from the current computer to the target PC.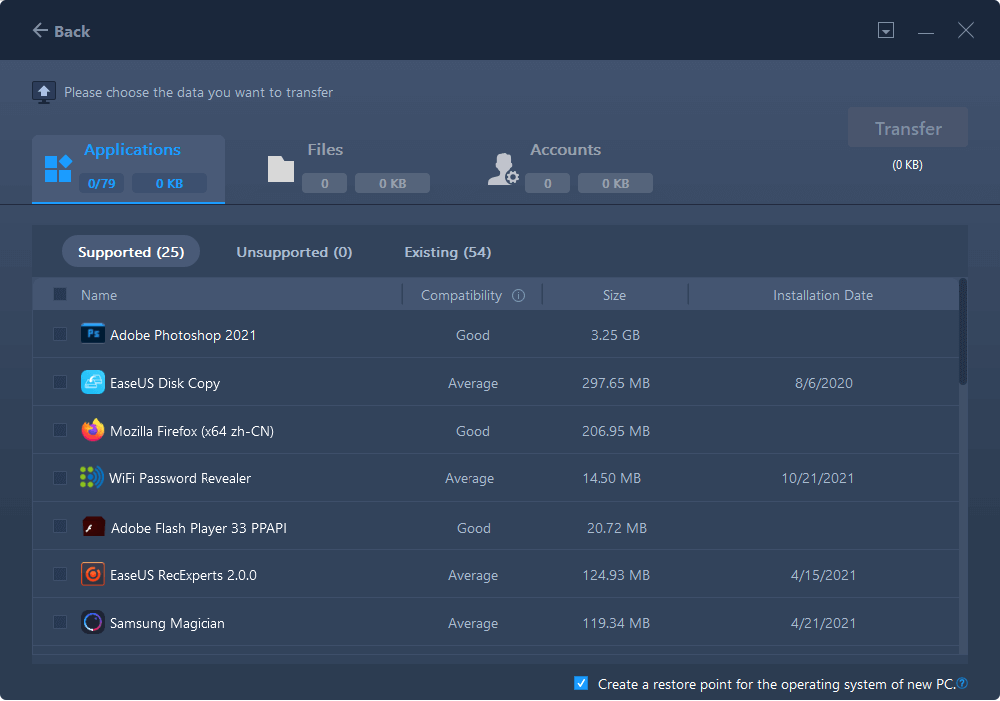 2. After selecting desired applications and programs, click "Finish" to confirm.
At last, click "Transfer" to start the transferring process.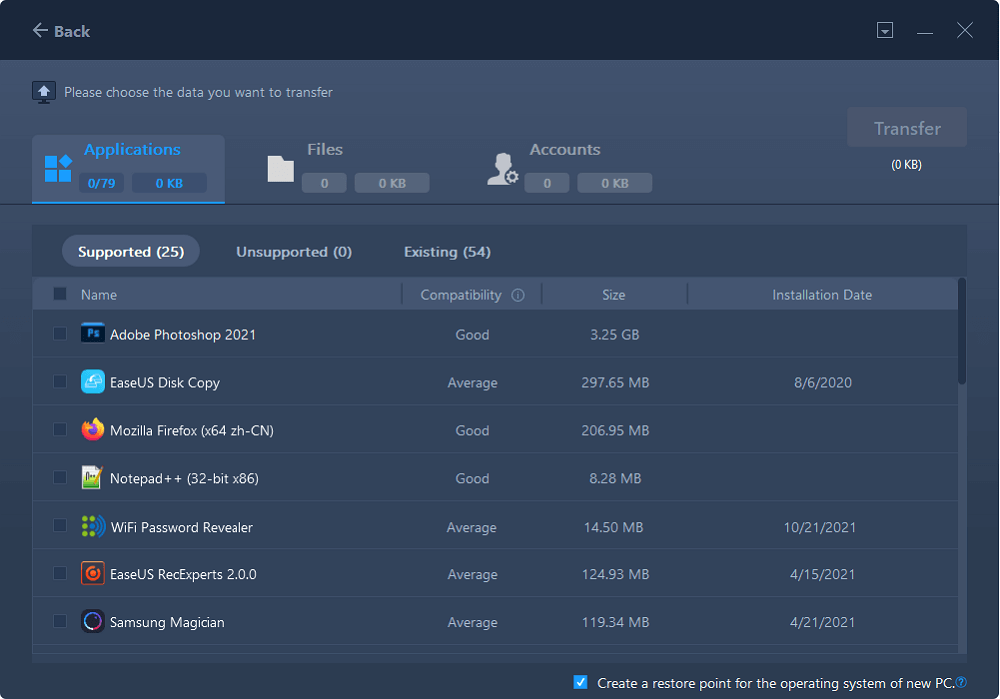 Having had a general understanding of the two methods, now you can choose the one you like to move entire iTunes library to from one computer to another.