How do I transfer Adobe Creative Suite 4/5/6 to a new computer without reinstalling

"Does anyone know how to move and transfer Adobe Creative Suite to a new computer? I bought a new Dell laptop last week. And recently, I'm planning to transfer all my old files and some installed programs into the new computer. All my files have been moved to the new PC, but some useful applications such as Adobe Creative Suite 6 cannot be moved by copying and pasting.
Is there a way that can do the transferring job without reinstalling?"
How to Transfer Adobe CS 4/5/6 to A New PC?
Is it possible to transfer installed programs to a new computer? What about to move Adobe CS 6, 5 or 4 with all containing programs to a new PC? Sure!
If you are looking for a power tool that can help move or transfer installed programs to a new PC, follow-on and you'll know what to do next:
Preparation jobs for transferring Adobe CS4/5/6 to new PC:
#1. Download and install the best PC transfer software - EaseUS Todo PCTrans on both new and old PCs.
With the magic feature - Via network connection, EaseUS Todo PCTrans allows you to transfer installed programs between PCs without re-installation directly.
#2. Activate it first for transferring multiple programs and files.
If you want to move one application to a new computer, you can use the free version - EaseUS Todo PCTrans Free for help.
#3. Find and keep the activation key of Adobe products or the account and password of Adobe Creative Suite.
3-Step Guide: Transfer Adobe Creative Suite 4/5/6 to another new computer
Step 1. Connect two computers in the same LAN
Run EaseUS Todo PCTrans on both of your current computer and the other computer. On the source computer where Adobe is installed, navigate to the "PC to PC" mode and then click "PC to PC".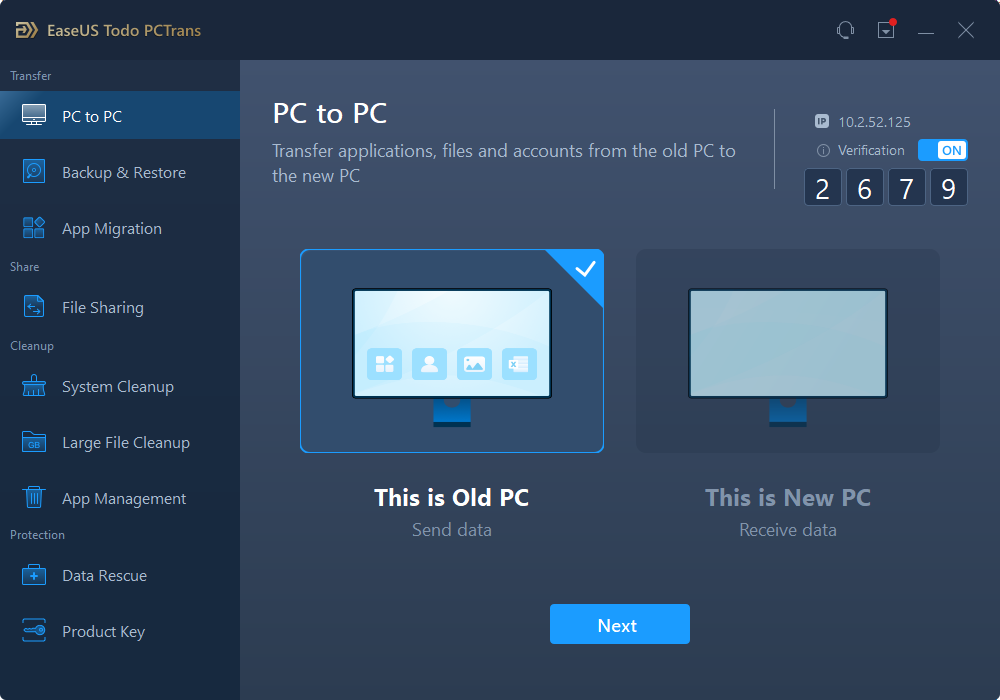 According to the device name or IP address, you can find the target computer here. Click "Connect" to successfully connect the two computers. If you don't see it, manually add a PC.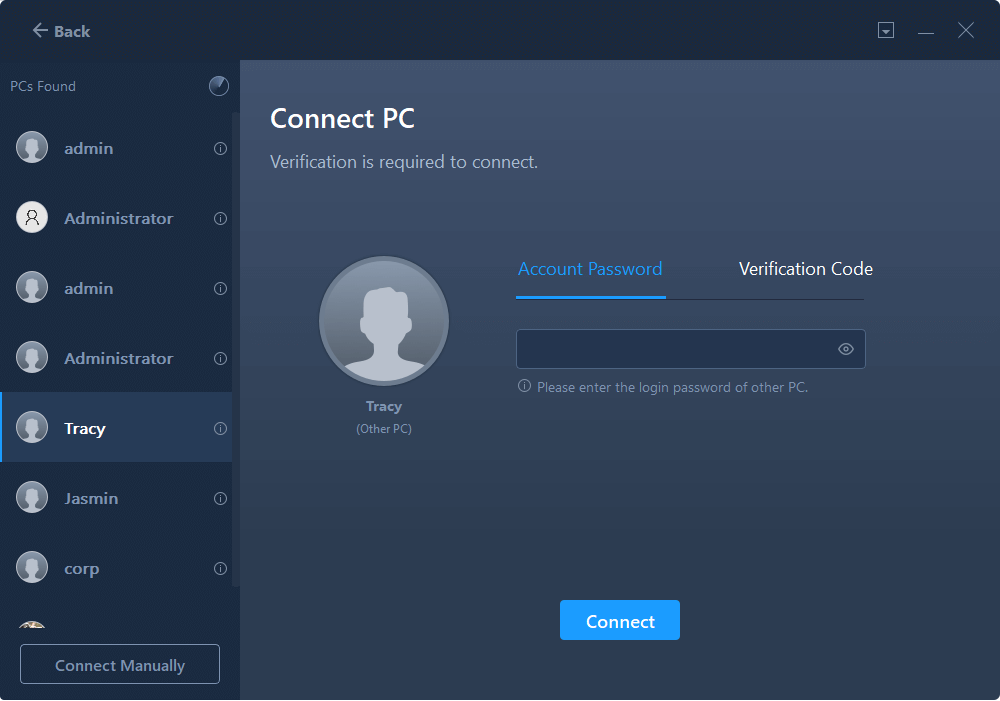 Step 2. Choose Adobe to transfer
EaseUS Todo PCTrans allows users to choose as many file types as possible to transfer between two computers, including applications, personal files as well as user data. Since you're going to move Adobe programs, hover your mouse over the "Applications" category, and click "Edit".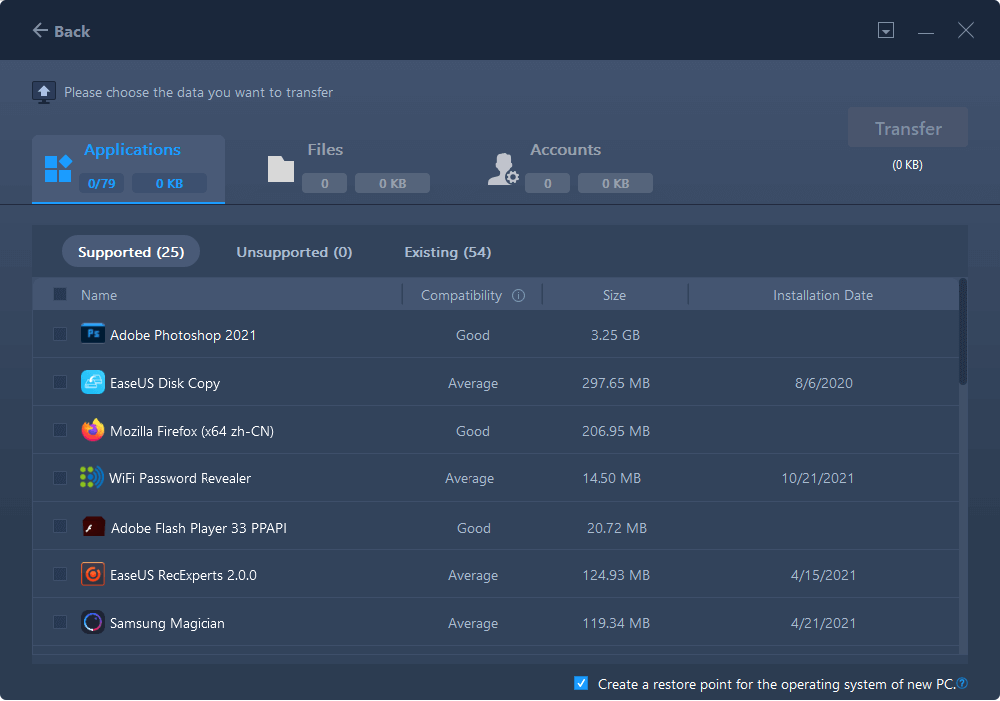 Step 3. Transfer Adobe from PC to PC
In the list of supported applications, locate the Adobe program. Tick the checkbox and click "Finish". Finally, click "Transfer" to let the software accomplish the process.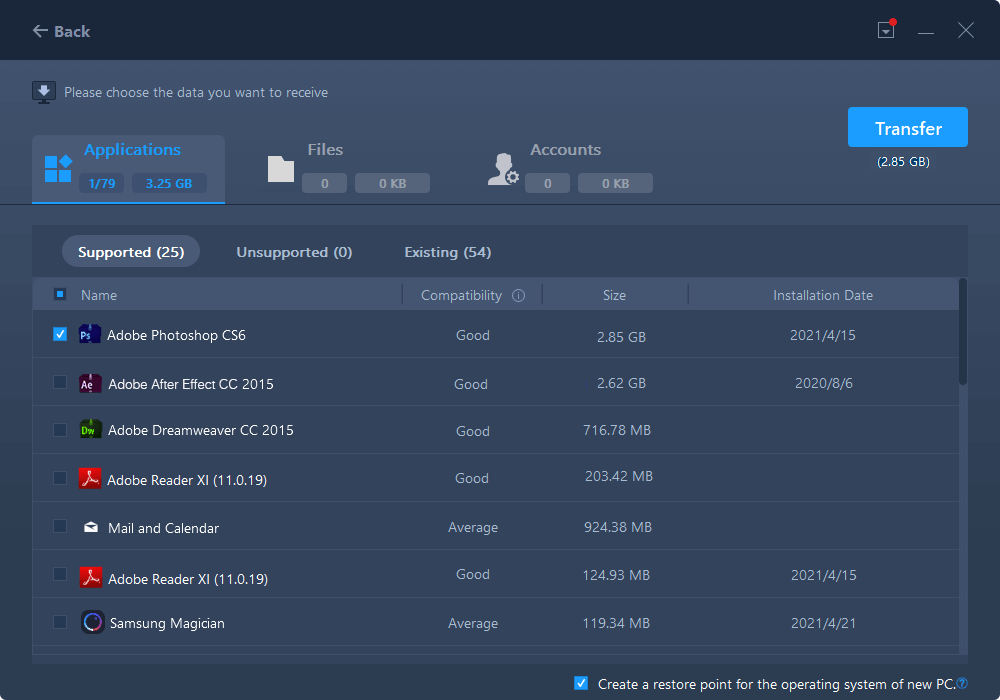 IMPORTANT and You May Want to Know:
1. After the transferring, when you launch Creative Suite, the program may ask you to reactivate the software again, you can try below two ways:
First, try the activation key
You can use your Adobe account and password or the activation key to activate the Adobe software.
Second, contact Adobe support team
If you failed to activate Adobe CS, try to reach the Adobe support team, and they should be able to help.
2. If the network connection is not stable for the transferring, Via an image file mode on EaseUS Todo PCTrans can help and move your favored programs to the new computer.