"Could I transfer files, office 2010 from Windows XP to my Windows 8 with Windows Easy Transfer? I have a 5-year-old computer with Windows XP, and I bought a new computer with Windows8 in May. On my XP, there are a large number of important pictures and document, purchased and installed software. Can I use Windows Easy Transfer to move them to my new computer, or any other way?"
Many XP users have the problem, after upgrading to the new operating system, they have to abandon their setting, installed software to enjoy the completely clean PC. Luckily Windows Easy Transfer released by Microsoft assists Windows users to move files, setting between PCs. But it couldn't resolve all the trouble which system upgrade and computer change bring. Suggest you the Todo PCTrans Free from EaseUS, it could transfer data and applications from Windows XP to Windows 10/8/7.
Transfer Data, Programs from XP to Windows 8/7 with Todo PCTrans Free
Step 1. Select the transfer mode.
Download and install EaseUS Todo PCTrans on both computers.
Launch EaseUS Todo PCTrans on the PCs and choose "PC to PC". (The "PC to PC" feature transfer files based on the network connection. If your PCs are not on the same LAN, choose "Image Transfer" instead.)
Ensure your PCs meet the requirements of network-based transfer and click "Continue".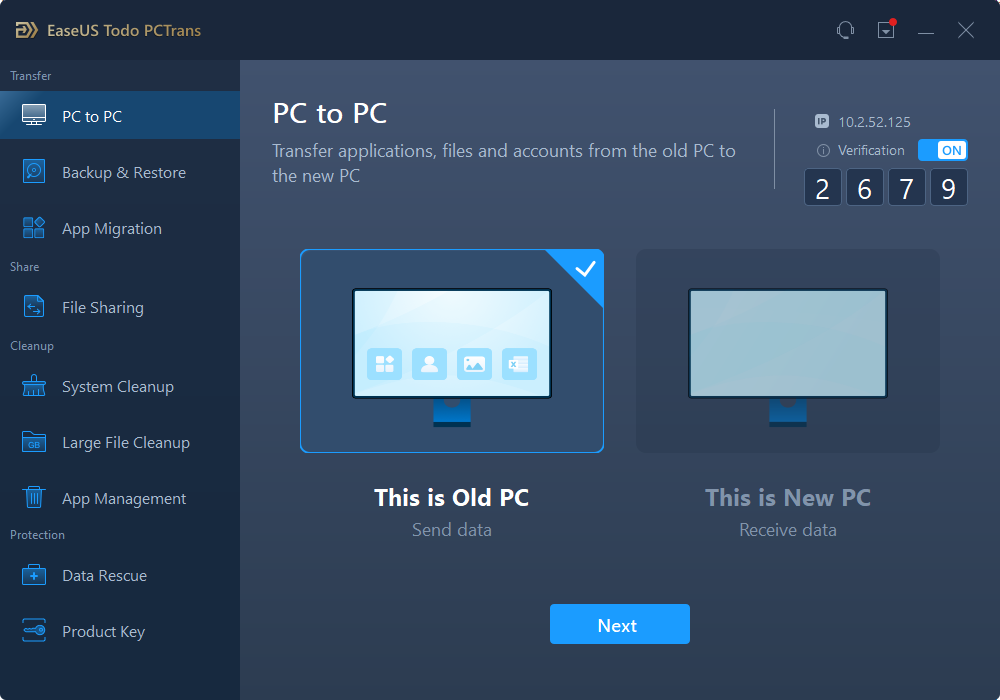 Step 2. Connect the two computers.
Choose another computer and click "Connect".
Enter the login password of the target computer and click "OK".
Specify the transfer direction and click "OK".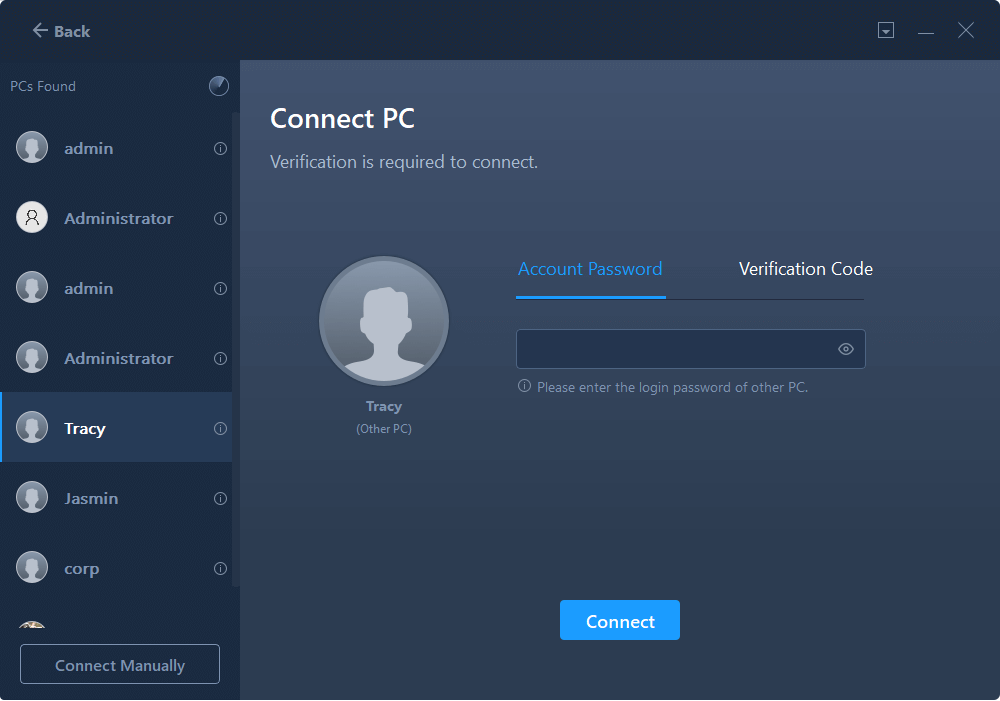 Step 3. Choose the files you want to transfer.
Hover on the "Files" option and click "Edit".
Check the files you want to transfer.
If you want to change the default storage path, click the "Edit" icon.
Afterward, click "Finish".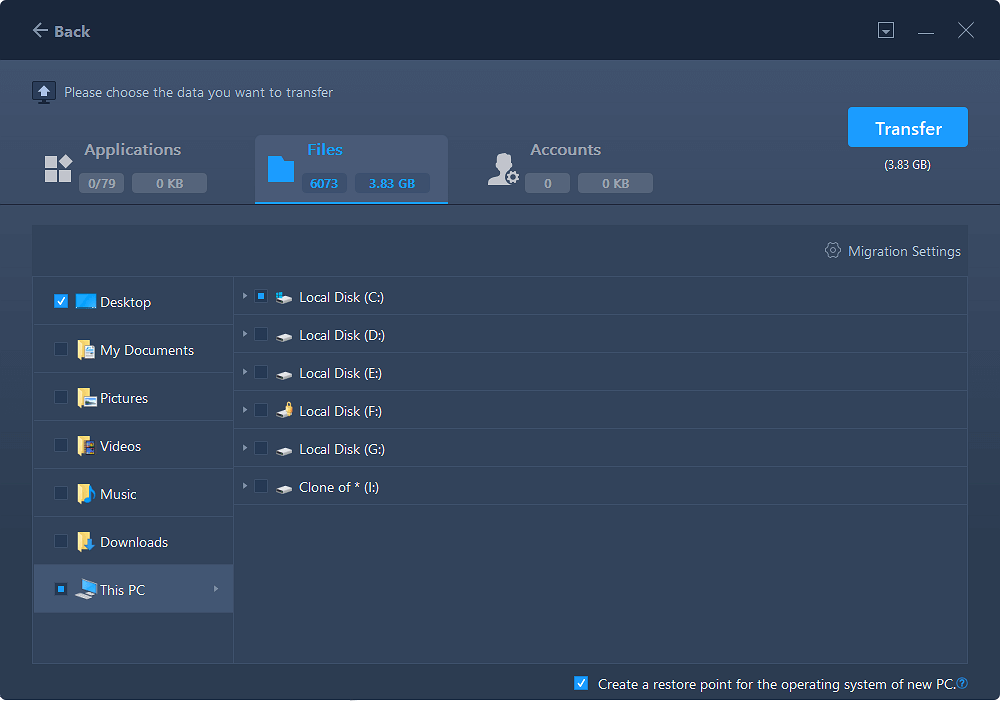 Step 4. Transfer files between two different operating systems.
After selecting the files, click "Transfer" to start the transfer process.
When it has done, click "OK" and you can go to check the files on the target PC.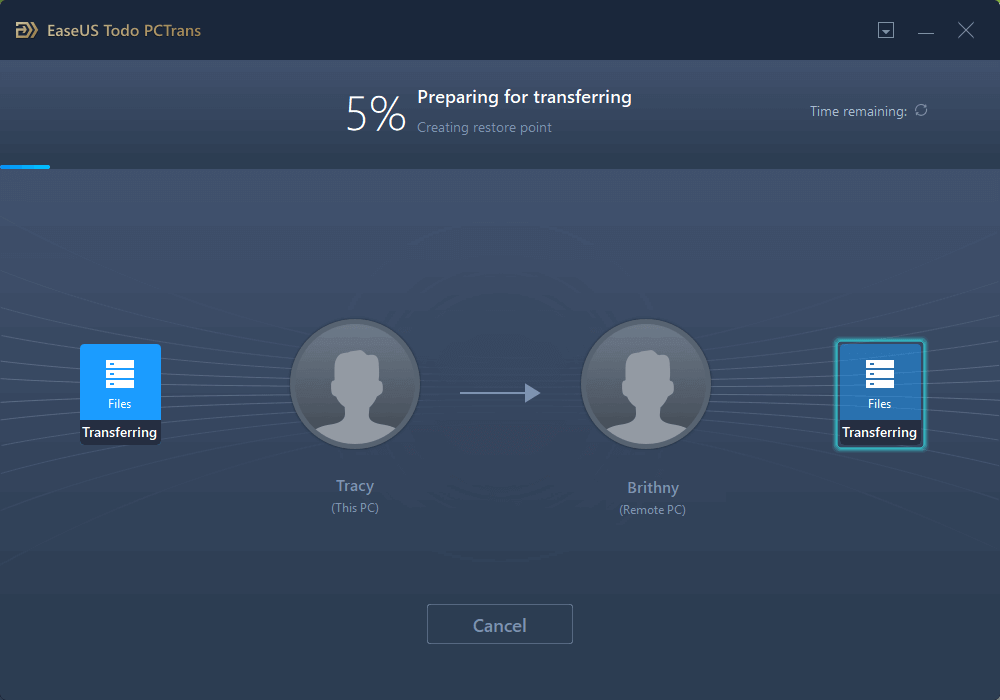 If you are Windows 7 users and just need to move data and files, Windows Easy Transfer is a good choice. Here is a simple tutorial. After running the Windows Easy Transfer on Windows7, it will guide you to install Windows Easy Transfer on the old computer with XP through a hard disk or USB flash drive. Then it will show the same window on the old computer, and choose what you want to transfer like setting, folder to move. No matter Todo PCTrans or Windows Easy Transfer, hope the two tools can fix your problem, successfully transfer the videos, pictures, emails, installed software from Windows XP to Windows7 or Windows8.