I have a 4 years old Laptop running Windows 7 Professional 64 bit. I bought a new laptop running Windows 8 64 bit Ultimate. I want to migrate files and programs from the Windows 7 machine to the Windows 8 machine. Is there any program can do it?
The answer is Yes. When you purchase a new computer, one of the most daunting tasks is figuring out how to transfer the data and programs from your old computer to your new one. EaseUS comes with a PC transfer software called EaseUS Todo PCTrans Pro that makes this process a lot easier. You can use a network to transfer the files and programs. The following tutorial will guide you how to migrate files and programs from Windows 7 to Windows 8.
As a reliable application and data migration software, EaseUS Todo PCTrans Pro can easily migrate data (Including music, documents, videos, photos, etc.) and applications along with their settings from Windows XP to Windows Vista/7/8/8.1/10, from Windows 7 to Windows 7/8/8.1/10 or from Windows 8 to the Windows 8/8.1/10.
Transfer data and programs from Windows 7 to Windows 8 with Todo PCTrans Pro
The video tutorial of transferring data and programs from Windows 7 to Windows 8
Step 1. Select the transfer mode.
Download and install EaseUS Todo PCTrans on both computers.
Launch EaseUS Todo PCTrans on the PCs and choose "PC to PC". (The "PC to PC" feature transfer files based on the network connection. If your PCs are not on the same LAN, choose "Image Transfer" instead.)
Ensure your PCs meet the requirements of network-based transfer and click "Continue".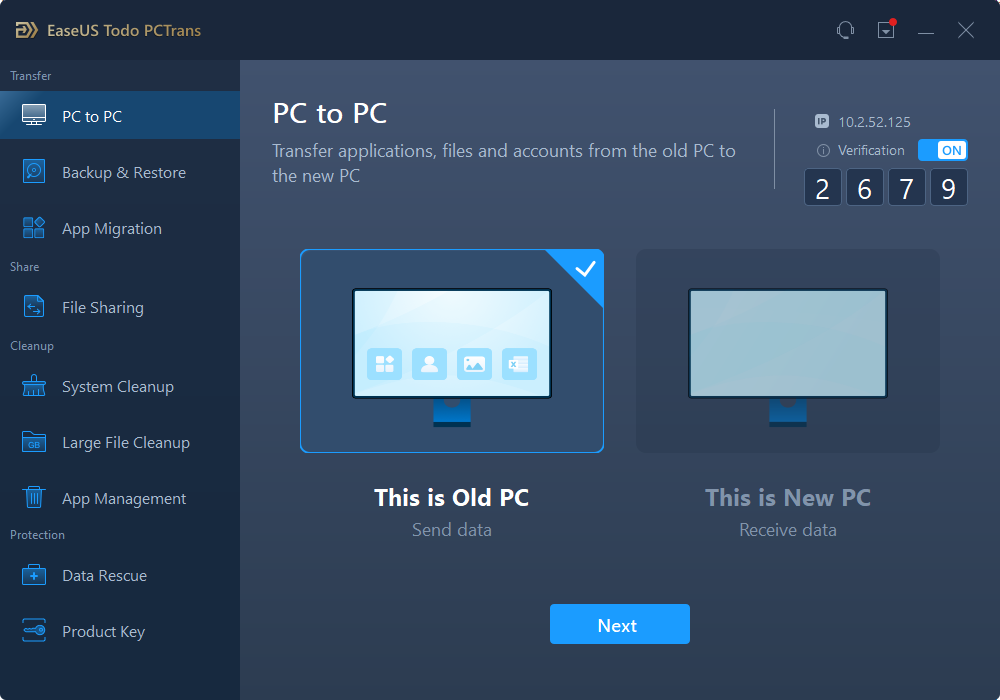 Step 2. Connect the two computers.
Choose another computer and click "Connect".
Enter the login password of the target computer and click "OK".
Specify the transfer direction and click "OK".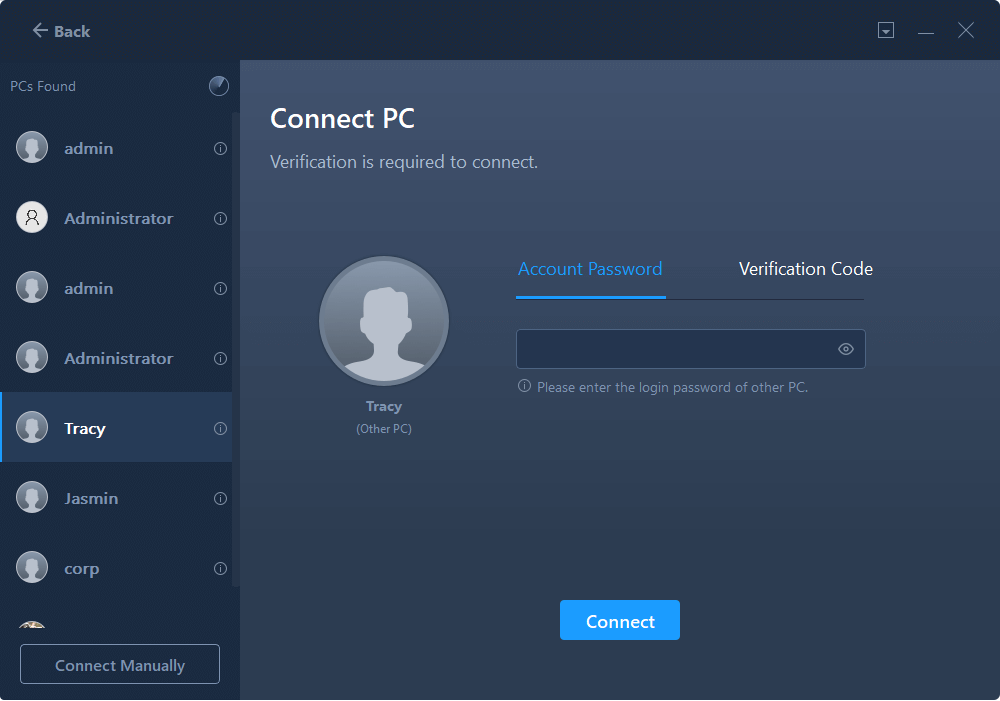 Step 3. Choose the files you want to transfer.
Hover on the "Files" option and click "Edit".
Check the files you want to transfer.
If you want to change the default storage path, click the "Edit" icon.
Afterward, click "Finish".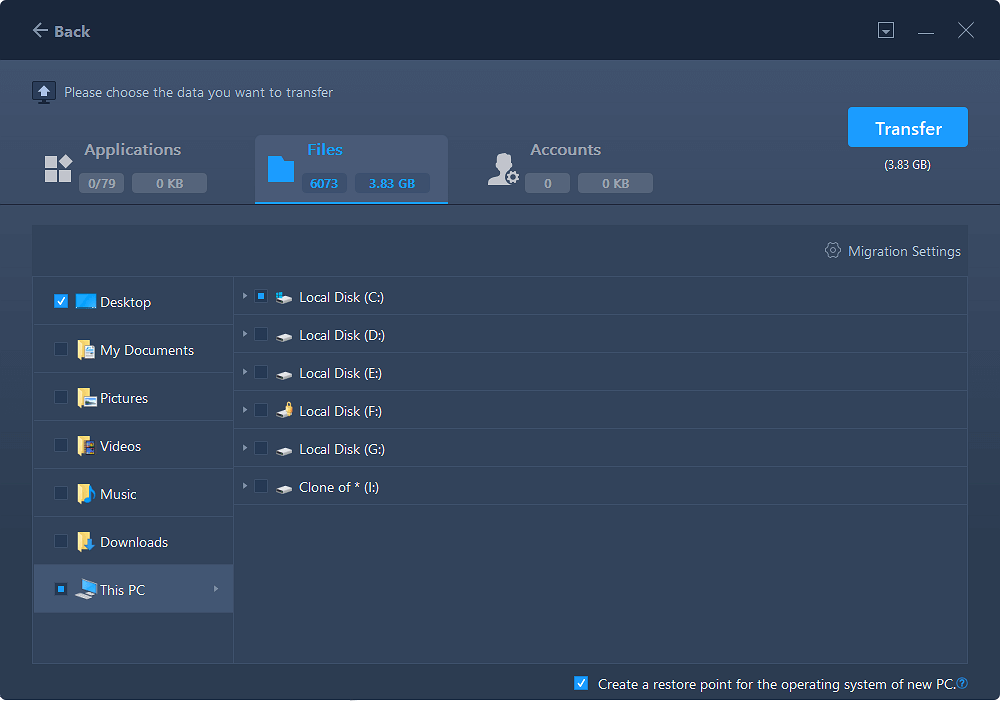 Step 4. Transfer files between two different operating systems.
After selecting the files, click "Transfer" to start the transfer process.
When it has done, click "OK" and you can go to check the files on the target PC.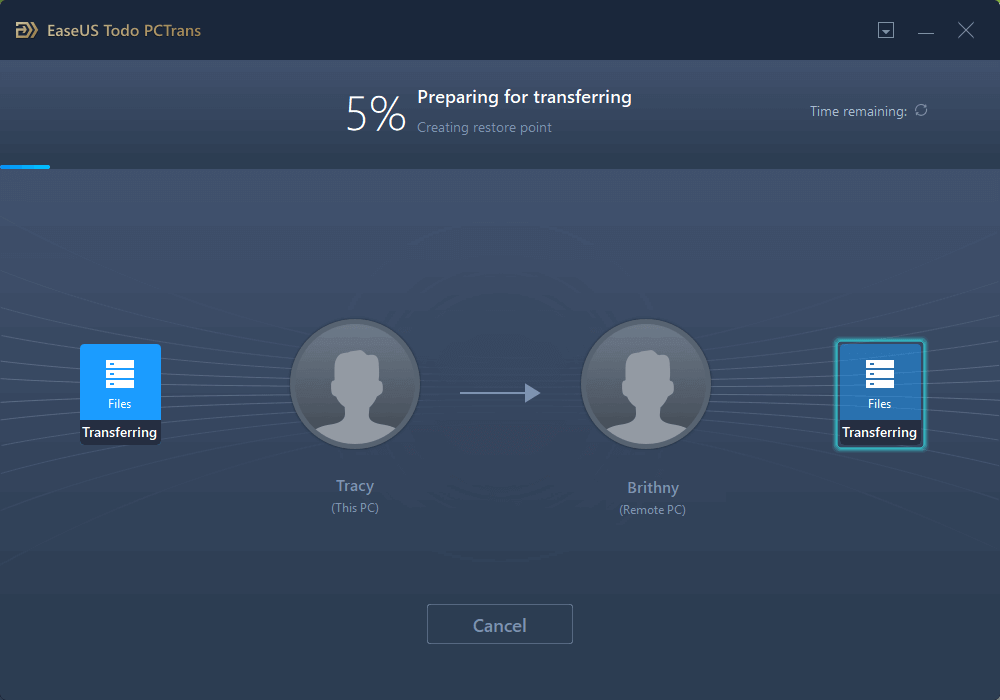 Repartition hard drive to solve destination partition low disk space problem on Windows 8
If there are many data and programs you want to transfer from Windows 7 computer to Windows 8 computer, please make sure there is enough disk space on destination partition of Windows 8 computer. If the destination partition is low disk space on Windows 8 computer, please feel free to download EaseUS Partition Master Free to resize your partitions to increase disk space on destination partition.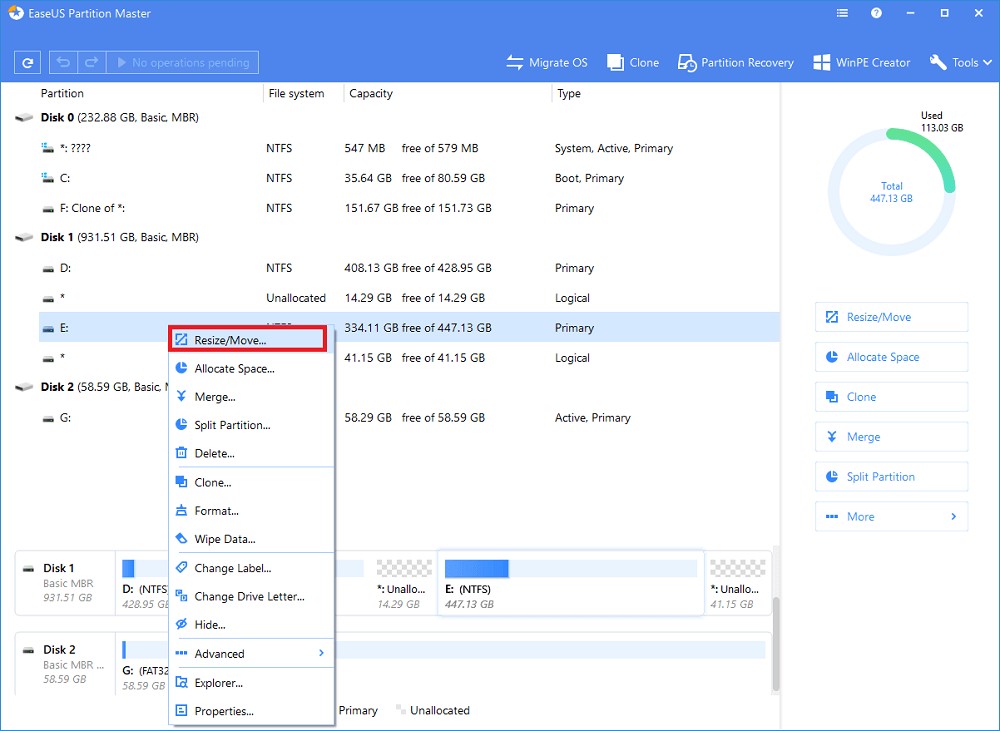 Back up your files and system state on Windows 8 in case of data loss and system crash
No Windows operating system is stable enough. 60% of computer users have experienced some kinds of hard drive failure, system crash or virus attack. So it is very important to back up system state and personal data.
EaseUS also provides free backup software - EaseUS Todo Backup Free to back up your files, system state, hard disk, partitions, outlook emails with comprehensive full/incremental/differential/schedule backup types to protect your computer and data and enables you to easily restore data and system to the original state when disaster happens.