This article applies to those who are currently using Windows 10 operating system and trying to transfer personal files and settings from a computer running an earlier version. We introduce two solutions for how to use Windows 10 easy transfer. One, use Windows Easy Transfer developed by Microsoft; two, ask for help from a third-party data transfer tool - EaseUS Todo PCTrans. Next, you'll be guided to perform Windows 10 easy transfer with both methods. Go ahead and choose your preference.
Similarities Shared by Windows Easy Transfer and EaseUS Todo PCTrans
The built-in Windows Easy Transfer and the third-party software share many common places in functionalities. With both tools, you may choose to move:
User accounts
Documents
Music
Pictures and videos
e-mail
Contacts and messages
Internet favorites
Program settings
Note that the only difference is that Windows Easy Transfer doesn't support to transfer applications. As such, you have to reinstall those applications that are compatible with Windows 10 manually.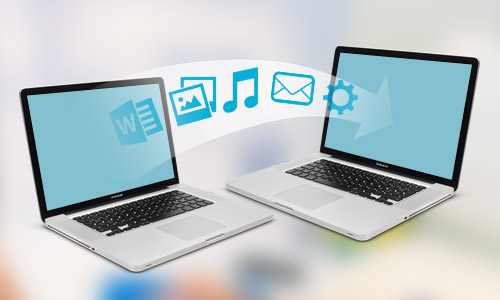 Meantime, neither of them supports Windows 10 migration from a higher Windows version to a lower one. That is to say; you can't use any of the software to transfer data from Windows 10 to Windows 7/8/XP/Vista or from a 64-bit version of Windows to a 32-bit version of Windows. If this happened to be your unsolved issue, the best way is to use system backup and restore in Windows 10.
Comparison of the Use of Windows Easy Transfer and EaseUS Todo PCTrans
A few differences are listed below between Windows Easy Transfer and EaseUS Todo PCTrans.
Download Option
For Windows Easy Transfer download, if users' old PC isn't running Windows 7/8, they'll need to install the appropriate version of Windows Easy Transfer. There are download options for Windows XP download 32-bit/64-bit and Windows Vista 32-bit/64-bit.
However, for EaseUS Todo PCTrans, the download is much easier and faster. Users don't have first to figure out what Windows version they used on the old computer because EaseUS data transfer software goes compatible with any of the operating system.
Ease of Use
If you are migrating data from Windows 7/8/XP/Vista to Windows 10 on the same computer by using Windows Easy Transfer, you'll have to use an external hard disk or a USB flash drive as an intermediary device. However, in case of the same computer data transfer, EaseUS Todo PCTrans won't bother such an external storage device. By creating an image file is enough. Learn how to create an image file and restore to Windows 10.
Transfer via an image file
Step 1. Create an image file.
1. Connect your USB (flash) drive/external hard drive to your source computer. Launch Todo PCTrans, click "Image Transfer > Start" on the main screen.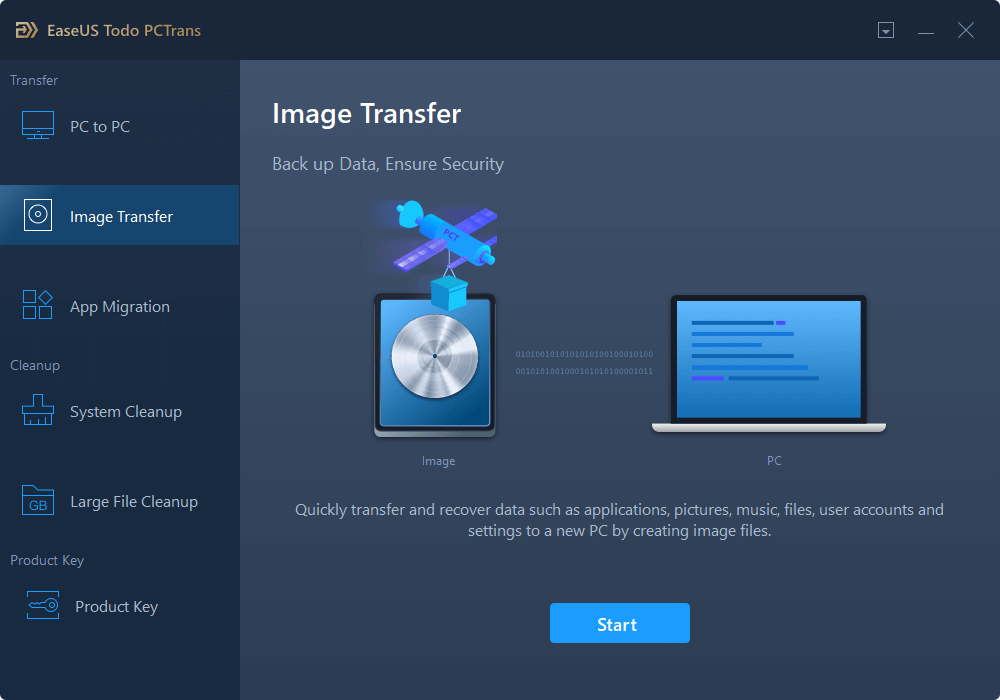 2. Select "Create Image File > Create" to move on.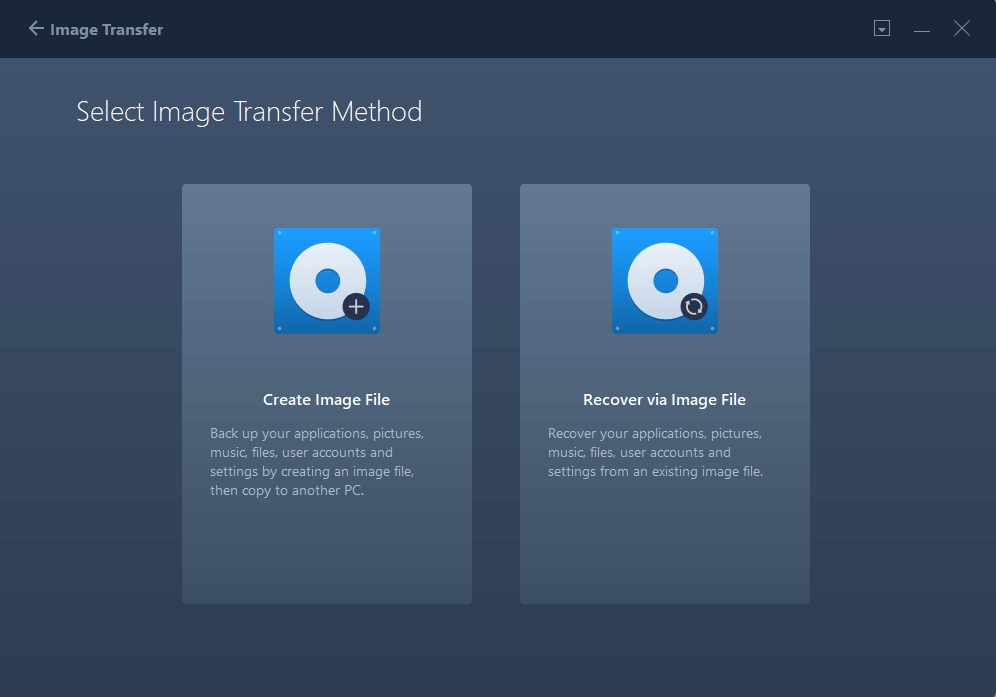 3. Click "Edit" at Applications, User Accounts, and Files columns to choose the specific data, applications, etc. to create an image.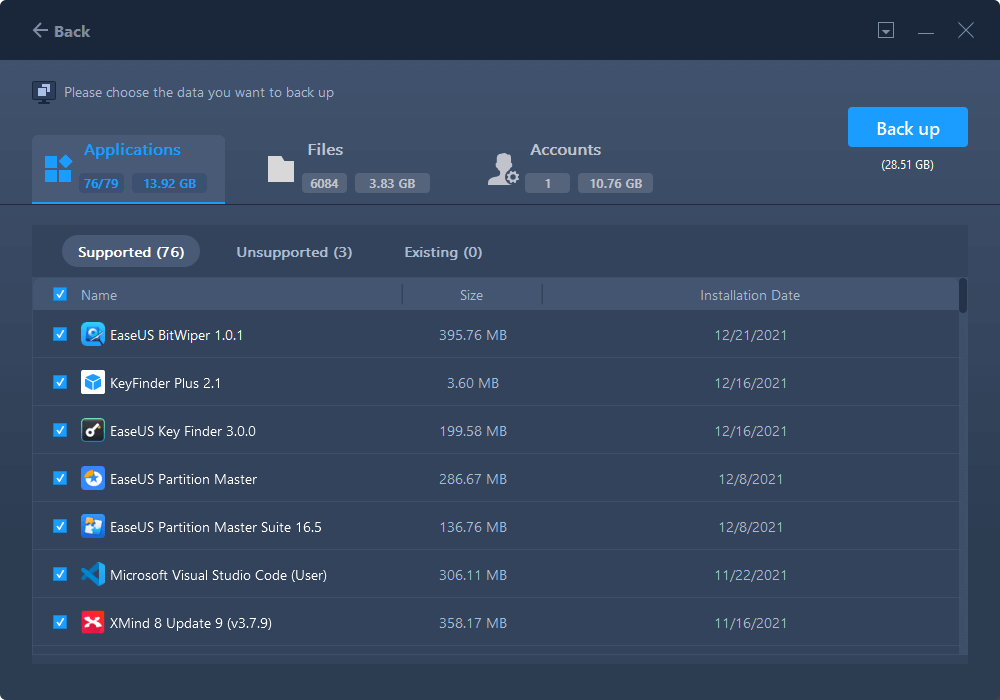 Step 2. Recover via the created image file.
1. Plugin your USB drive which stores the created image file to the target PC and open EaseUS Todo PCTrans. Click "Image Transfer > Start > Recover via Image File > Recover".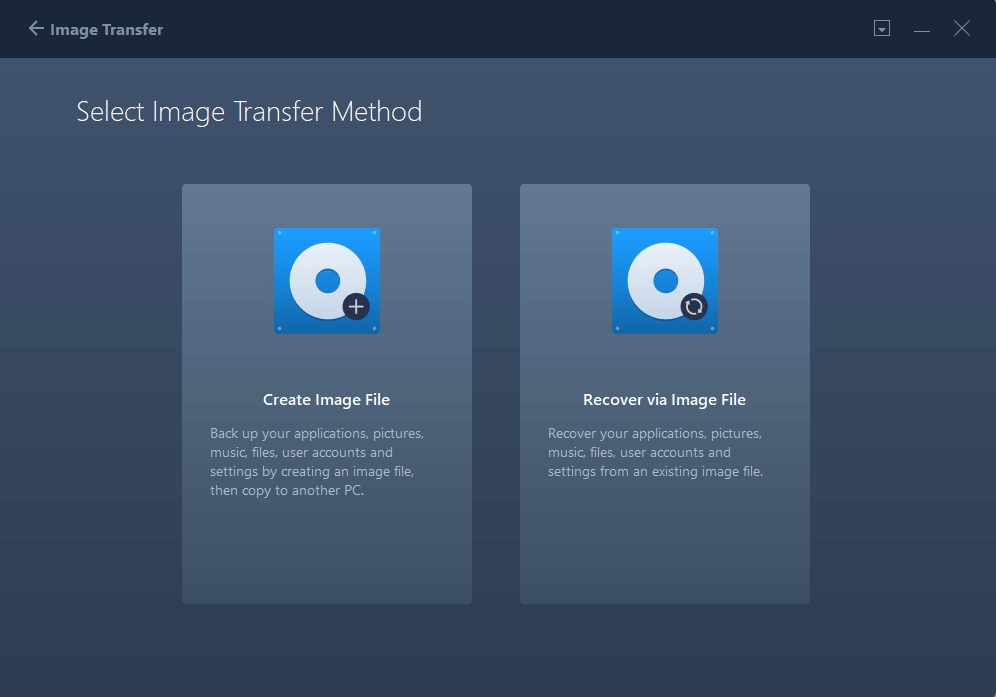 2. Click "Browse" to locate the image file. Then, choose "Recover" and go to the next step.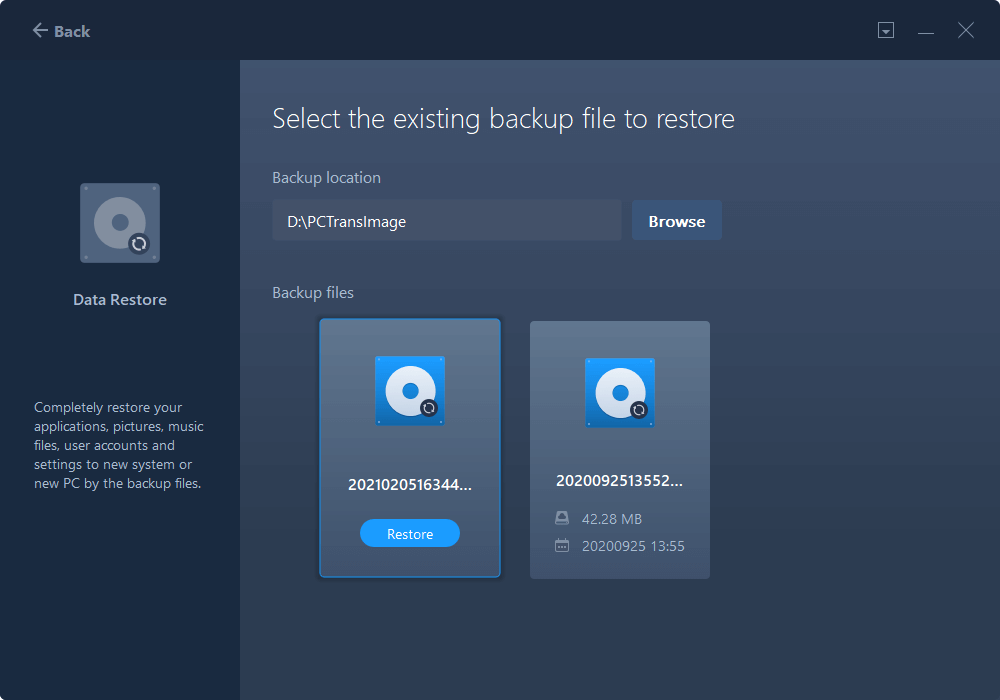 3. Now, you can select Applications/Files/Accounts you want to recover.
Or you can click the "Edit" button to choose the specific data to be transferred flexibly. Click "Finish" to confirm. Besides, you can also click the edit icon > "Submit" to change the target path to recover and save the files.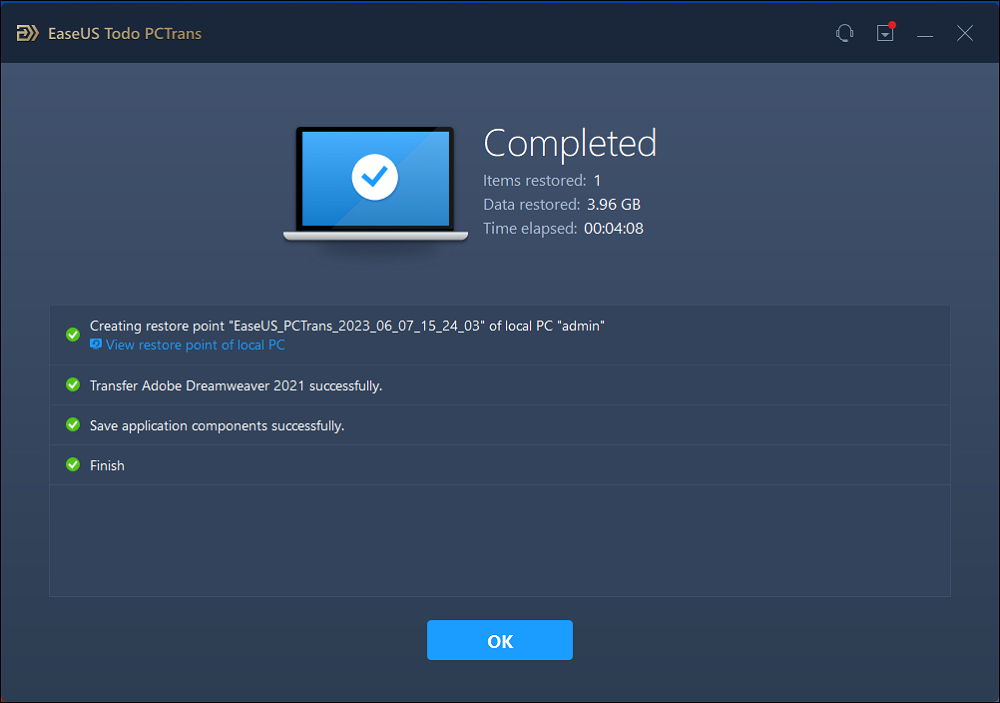 What about transfer data from an old computer to a new Windows 10 computer? Since most of the time users' computers are connected to a network, Windows Easy Transfer supports migration via a connected network, so does the latter.
What's the difference
As the screenshot suggests in below, using Windows Easy Transfer makes the transfer NOT EASY. You'll always be requested an indirect operation by many clicks.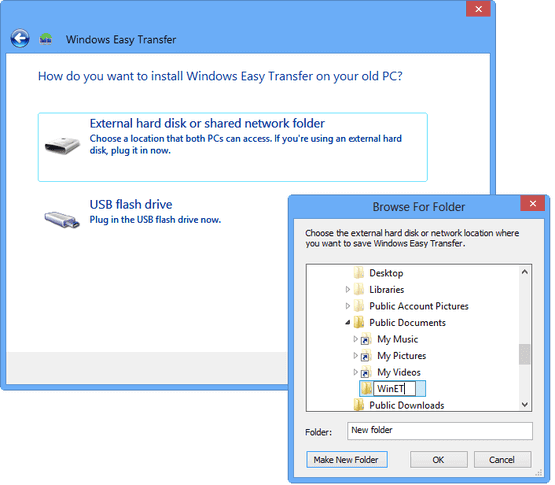 Comparing with the former method, EaseUS Todo PCTrans becomes more direct and easy. Please read on.
PC to PC Transfer via a network
Step 1. Launch EaseUS Todo PCTrans on your source and target computers, connect both PCs via internet
1. At the "PC to PC" section, click "PC to PC" to continue. Connect both of your computers to the same LAN and click "Continue".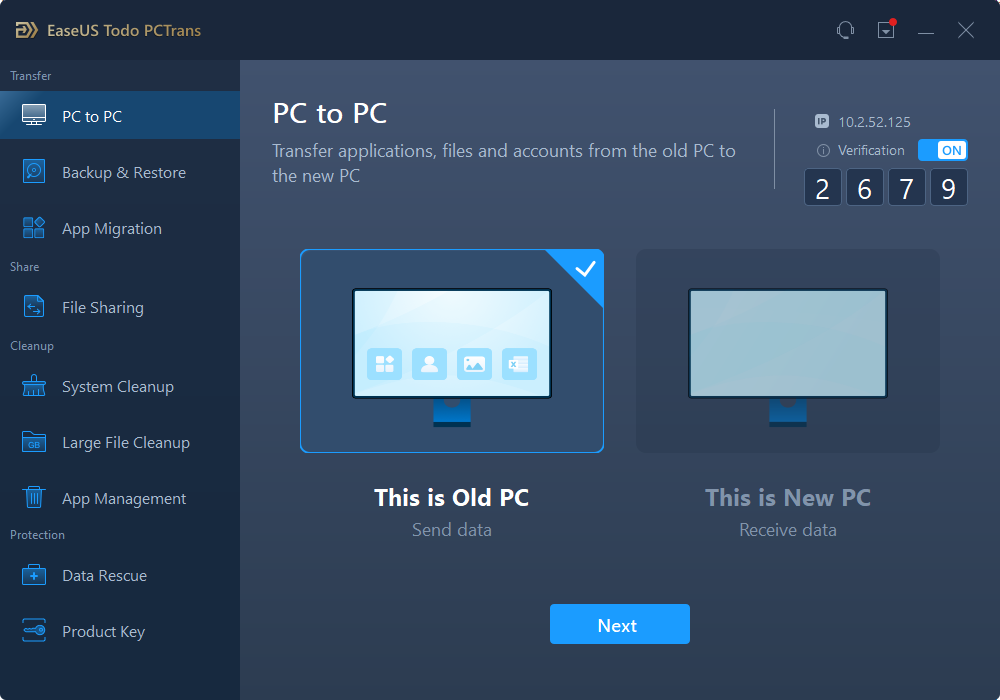 2. Select your target computer by its IP address from the devices available and click "Connect" or click "Add a PC" and enter its IP address. Enter the login password of the target computer and click "OK".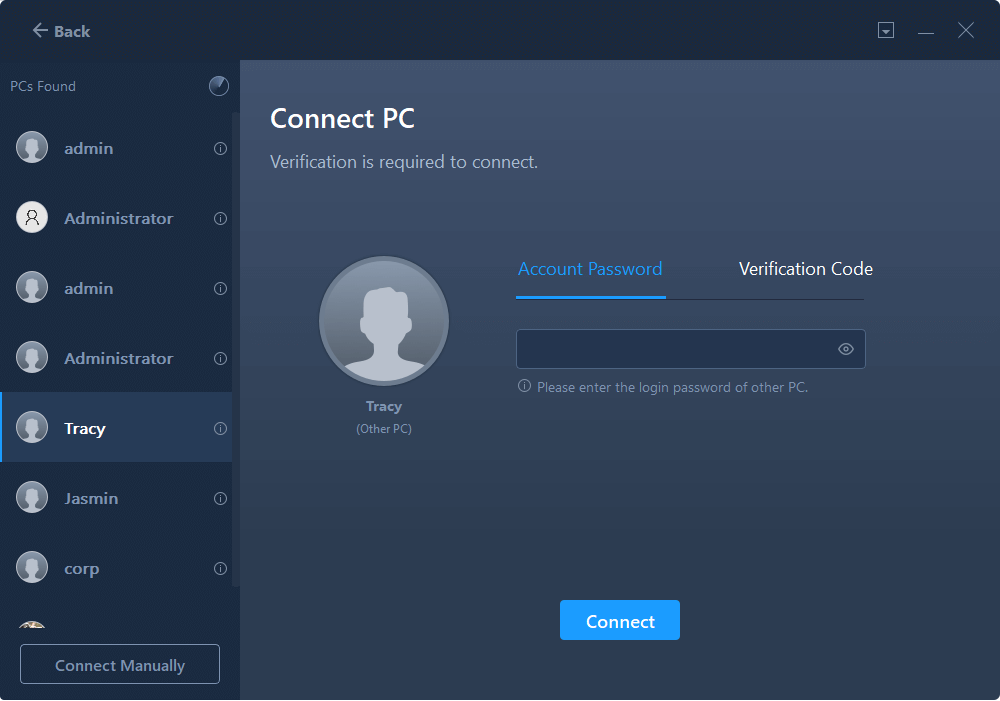 Step 2. Select the categories Applications, Files, and Accounts to transfer via the internet.
If you want to transfer data selectively, click "Edit" under each category and choose the specific items.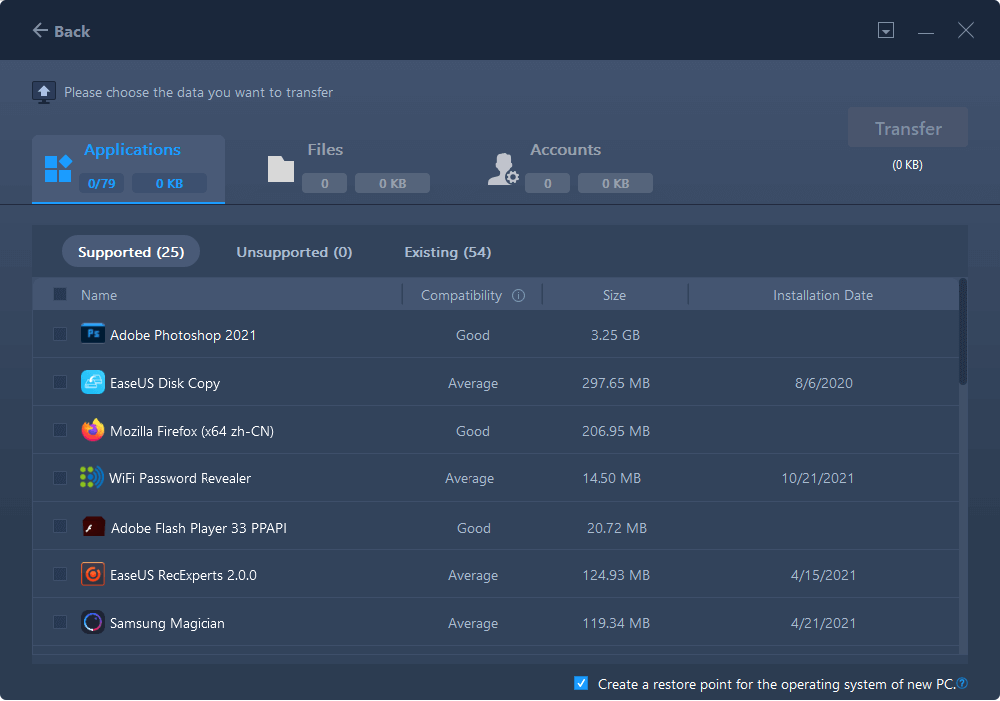 Step 3. Click "Transfer" to start transferring your apps/files/accounts from one computer to another computer via the Internet.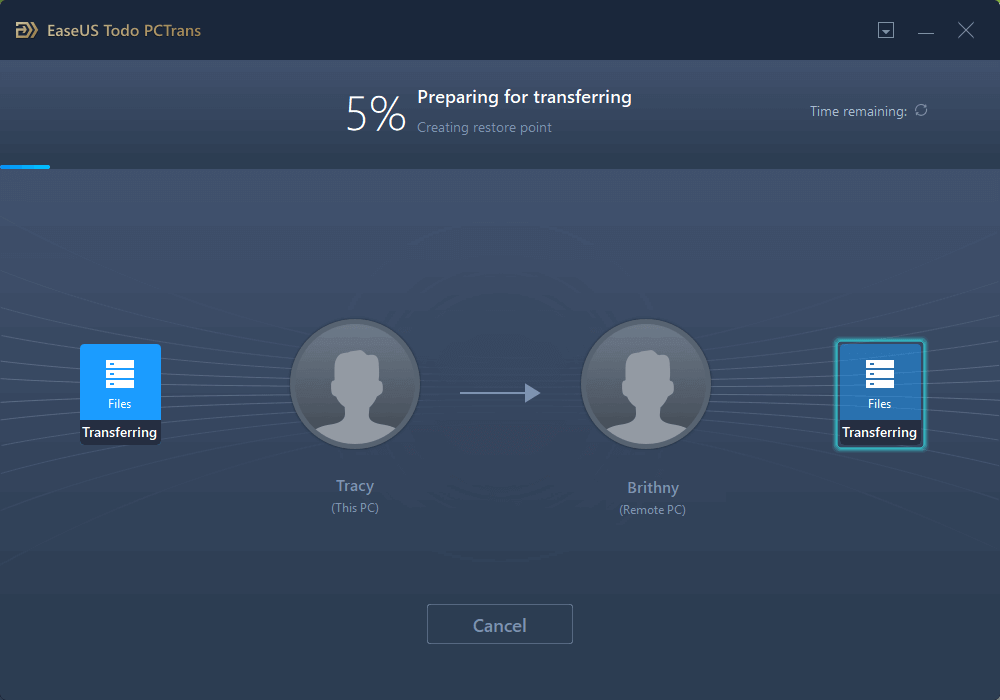 In a nutshell, the use of EaseUS data transfer outstrips that of the built-in Windows Easy Transfer with highlighted advantages that it is easier to handle, with one more support of application transfer and relies on a more direct way of transfer which does not need an intermediary device during the transferring process.