Change Adobe Software/App Install Location or Directory
Tracy King updated on Dec 18, 2020 to PC Transfer | How-to Articles
Can I change installation directly of Adobe Photoshop, Illustrator or After Effects?
"Hi there, do you know how to move installed Adobe applications such as the Photoshop, Illustrator or After Effects, etc apps into another drive? 
Adobe software is amazing or editing or modifying images, graphics, etc. 
The only problem is that these programs or software are so big, taking too much space in system C drive. I got only 90 GB for my C: drive, and half of the drive space have been taken by Adobe programs. So I'm wondering if I can change or move installed Adobe programs or software into other drive, things will be perfect. So do you know how to change Adobe install location or directly in Windows PC? If you have any good methods, please help me. Thanks."
According to Adobe Community and Google searching result, it's not a new problem or task for Adobe users to change the install directory of Adobe programs into another drive. If you are trying to find a simple and easy way to change Adobe programs' install directory, powerful Windows app transfer tool is your best shot. 
Change Adobe application installation directory with Windows transfer software
So how to find a Windows program or software transfer tool for migrating installed Adobe applications to other drive or change the install directory of installed software/apps in Windows PC? 
Here, we'd like to recommend you try EaseUS Todo PCTrans for migrating useful Adobe apps or big programs to another hard drive partition with ease. 
With EaseUS Todo PCTrans, you can effectively transfer installed programs such as Adobe Photoshop, Illustrator, After effects or change software installation directory in Windows 10/8/7 with ease. Free download and apply it to change your Adobe install location now:
Step-by-step guide: Change Adobe Photoshop/Illustrator/AE installation location
Step 1. Launch EaseUS Todo PCTrans, choose "App Migration", and click "Start" on the main screen.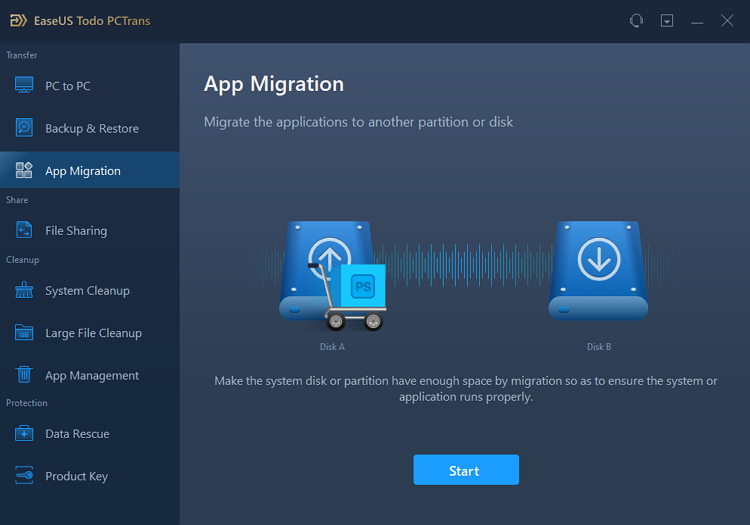 Step 2. EaseUS Todo PCTrans will automatically scan and display all the supported programs. 
Find the programs you want to change the location and select them.
Also, click the triangle icon to select the destination to migrate the programs to.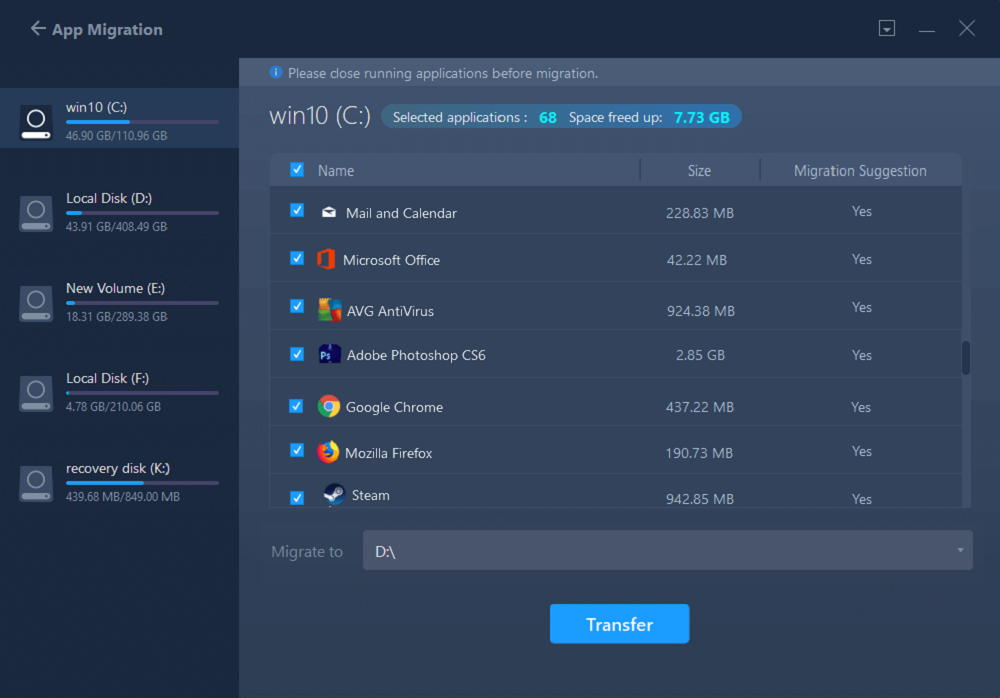 Step 3. Click "Transfer" to start changing the program installation location.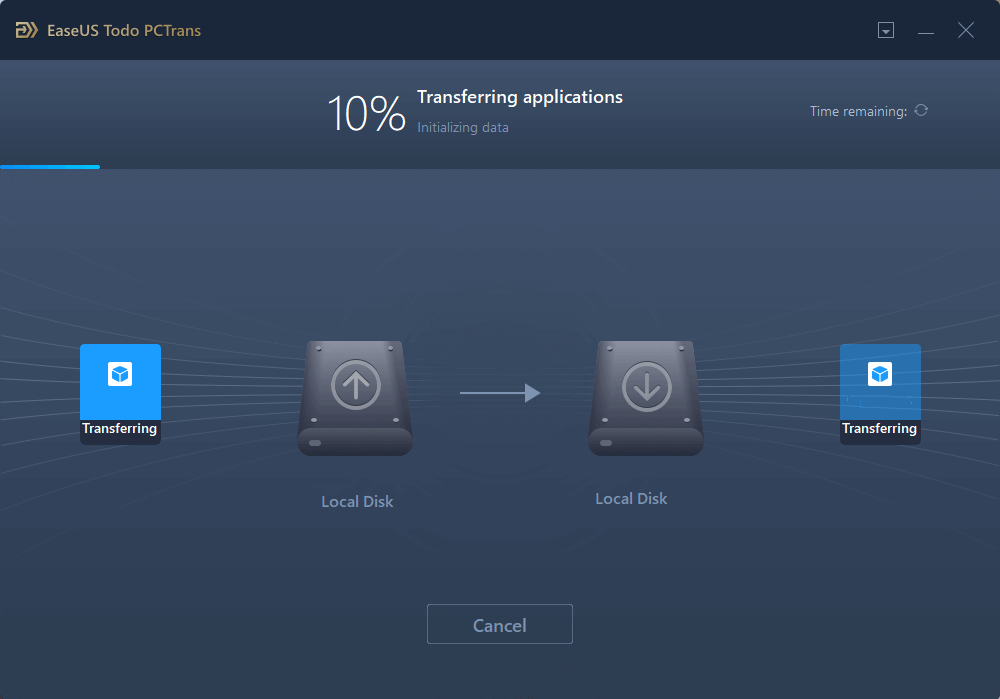 Now you've successfully changed the install location of Adobe programs, and you can directly run Adobe Photoshop, AI or AE, ect programs to edit or modify images, graphics, etc without any problems. 
About EaseUS Todo PCTrans
EaseUS Todo PCTrans can transfer settings, applications and data between PCs and HDDs. Your all-round PC transfer and migrate software to upgrade devices without re-installation.