My Windows 10 tries to update 14328 to 14342 but received an error code 0x80240031, help.
"Hi, do you know anything about error code 0x80240031? I tried to get Windows 10 14342 updates, and the downloading process is 100%. But I didn't get the 14342 update access. Instead, it gave me an error code - 0x80240031.
What Can I do? How can I fix Windows 10 14328 to 14342 update issue with error code 0x80240031? Any methods that may work for my case are all welcomed. Thank you."
Usually, error code 0x80240031 pops up in Windows when users need to update system. 0x80240031 error code mostly occurs to those users who need to update Windows 7/8/8.1 to Windows 10. Now, it happens to Windows 10 users. So how to fix such an issue? Don't be panic, follow next recommended solution to try to get rid of Windows 10 update error 0x80240031 issue now.
Note: It's highly recommended for you to backup all important data first before you update Windows 10 system from 14328 to 14342 build or fix any Windows 10 update errors such as 0x80240031.
Solution 1. Troubleshoot Windows 10 update 0x80240031 error
1. Press Windows + X and select Control panel.
2. Type troubleshooter in the search box and click Troubleshooting.
3. Under System and Security, click Fix problems with Windows Updates.
Solution 2. Scan and fix damaged system files
1. Right-click the Start icon and select Command Prompt (Admin).
2. Type: dism /online /Cleanup-image /restore health and hit Enter.
This will help to scan and fix damaged system files for you so to solve Windows 10 update error 0x80240031.
Solution 3. Free check and repair system error and clean up system junk files for Windows 10
This method is designed for those who are not quite familiar with Windows management jobs. EaseUS Partition Master makes it easy and simple for users to clean up system junk files and fix and repair system errors for Windows 10 14328 to 14342 update. You can free download it and follow next steps to fix system errors and clean up junk files for Windows 10 update now.
Check and fix Windows 10 system errors:
1. Launch EaseUS Partition Master and right-click the partition that you want to check by clicking "Check partition".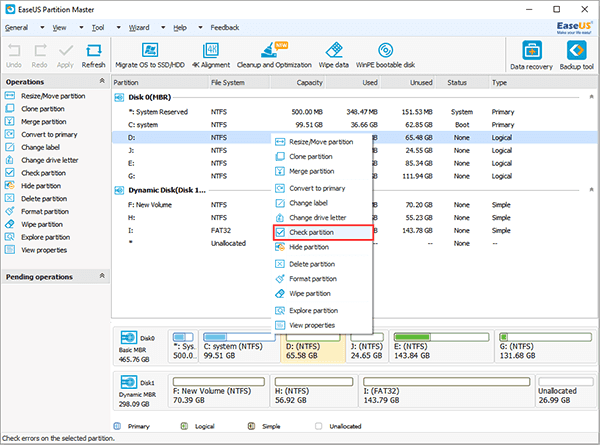 2. Choose the way that you want to use to check partition: Check Partition Properties, Call Windows Chkdsk to fix errors, Surface Test.
Click OK.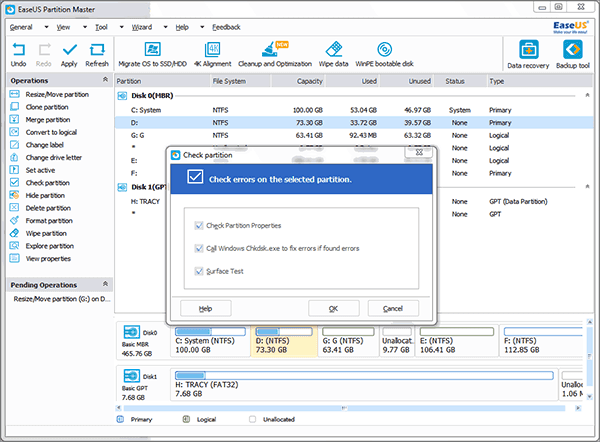 3. Let EaseUS Partition Master automatically check hard disk partition errors and repair errors for you. Click OK to finish the process.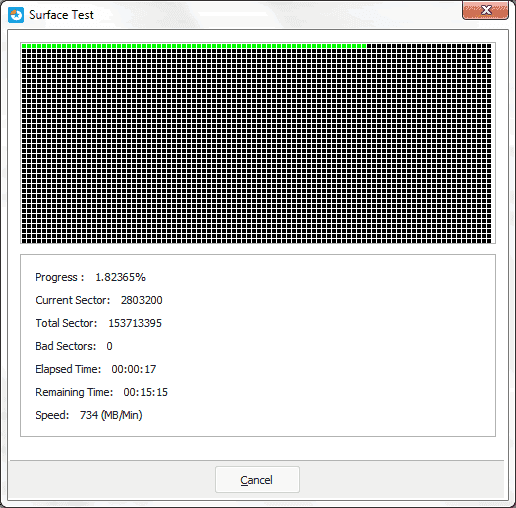 Clean up Windows 10 junk files
1. Launch EaseUS Partition Master and click Cleanup and Optimization.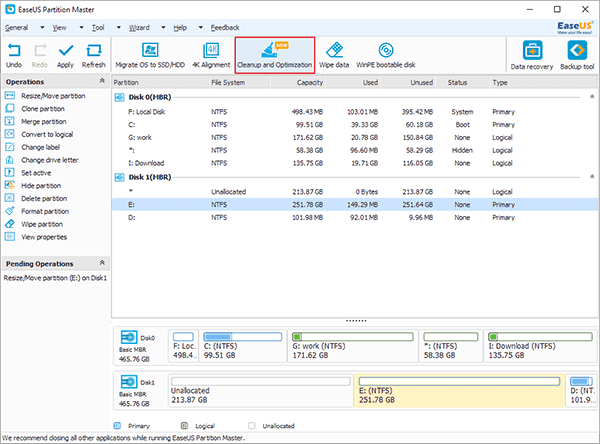 2.Choose the mode - Junk File Cleanup that you want to perform in Windows 10 and then click the system disk by choosing "Optimize".