When is Seagate format and partition necessary?
Sometimes, if you're installing a new Seagate hard drive, or need to wipe the drive clean for a fresh feeling, you'll end up formatting the drive; while sometimes it's a have-to-do job when your new drive or inherited drive is not properly preformatted or the drive is attacked by malware or some unknown viruses.
Meanwhile, most Seagate hard drives come from the factory with a single partition on it, which shows up as one drive in the computer Window. Usually, we need to partition it into several sectors so as to keep data, applications, and operating system separately which greatly reduces the risk of losing them all at once when accidents happen to your computer.
How to format and partition your Seagate hard drive with no trouble?
The measures to format and partition a Seagate hard drive vary from computer novices to IT professionals, so it's hard to tell how people do it in every way. But we've found you a perfect solution that applies to everyone, with which you're able to format and partition your Seagate hard drive instantly, and little technical backup is demanded.
It's EaseUS Partition Master that enables you to easily manage your Seagate hard drive. Among all the rich features included in the program, people speak most highly of the ability to format and partition hard drive. Do it yourself with the following guide.
Format Seagate hard drive:
Step 1. Install EaseUS Partition Master on your Windows computer and launch it.
Step 2. Right-click the partition you want to format and choose "Format partition".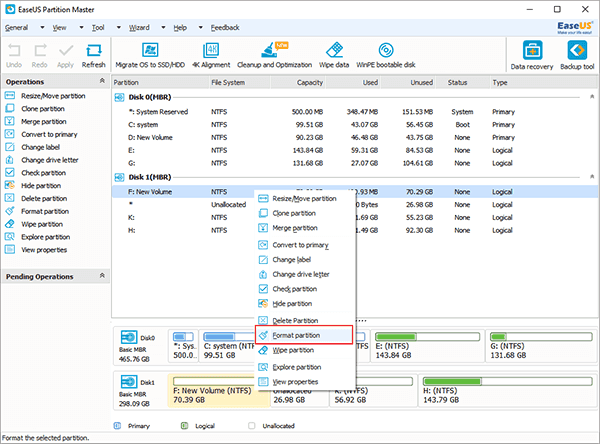 Step 3. A checkbox pops out, on which you can edit a partition label, set a file system and cluster size.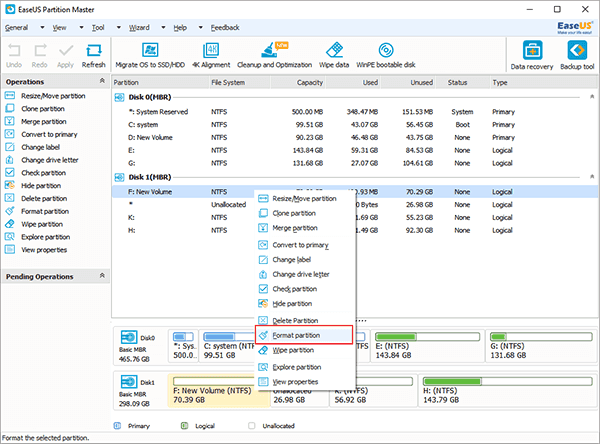 Step 4. Click "OK" to apply the format operation.
Step 5. Click "Apply" to apply to accomplish the formatting task.
Partition Seagate hard drive:
Step 1. Right-click the Seagate partition, choose "Resize/Move partition" to shrink it.
Step 2. Drag the double arrow mouse pointer rightwards or leftward to freely allocate some free space.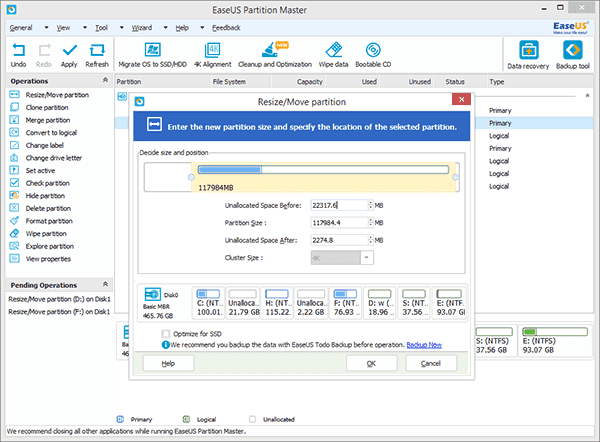 Step 3. Right-click the unallocated space you created, and choose "Create partition".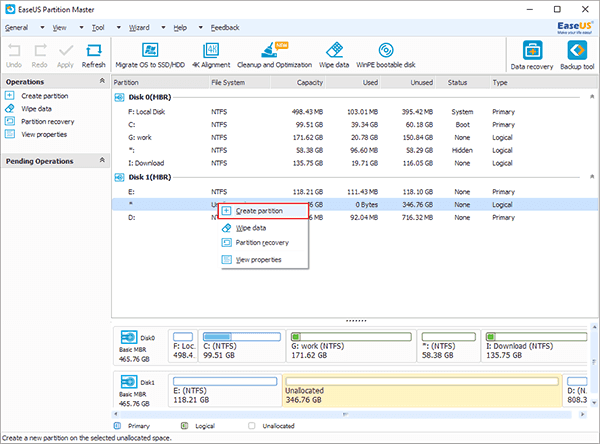 Step 4. Edit the new partition information including partition label, drive letter, file system and more. Click "OK".
Step 5. Click "Apply".
You've successfully created a new partition on the Seagate drive. To create two or more partitions as you want, repeat the steps.