SanDisk iXpand Unsupported File System Format Error
SanDisk iXpand USB 3.0 Flash Drive is now widely used among iPhone and iPad users. By downloading iXpand Drive App, you can then use the iXpand flash drive to backup iPhone, free up iPhone storage or just transfer files between iPhone and PC/Mac easily. Only one problem is here. Many people find their iXpand flash drives are not detected by iXpand Drive App or a computer. They encountered SanDisk iXpand unsupported format error:
"The Flash Drive you have connected uses an unsupported format."
Don't worry if you had this problem. It's only because that iXpand flash drive has to be formatted to the FAT32 file system for use in iPhones and iPads. When the unsupported format error occurs, you should be aware that iXpand is now using an improper file system like NTFS or exFAT. To fix the error, you need to apply a third-party SanDisk format tool. And EaseUS partition manager software is highly recommended.
How to Format SanDisk iXpand USB 3.0 Flash Drive to FAT32 & Fix SanDisk iXpand Unsupported Format Error?
Tip: formatting iXpand flash drive will erase all data, please make sure that you've copied all important files to the computer.
Step 1. Download & install EaseUS Partition Master on your Windows computer.
Step 2. Plug the iXpand flash drive into the computer. Wait until Windows recognizes it and assigns a drive letter to it.
Step 3. Launch EaseUS Partition Master. On the disk map, right-click the external drive partition that represents your SanDisk iXpand USB flash drive. Choose "Format Partition" option.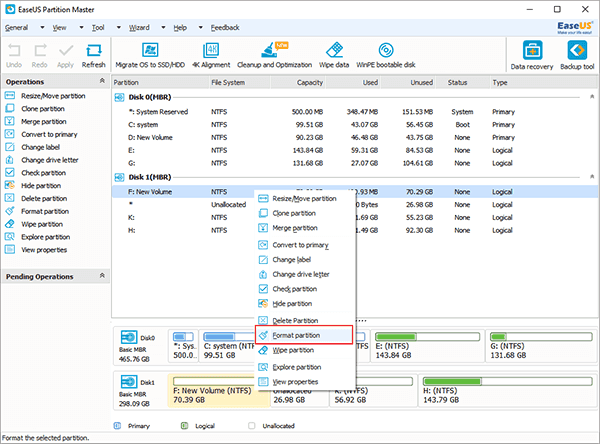 Step 4. Type the label you want in the Partition Label box.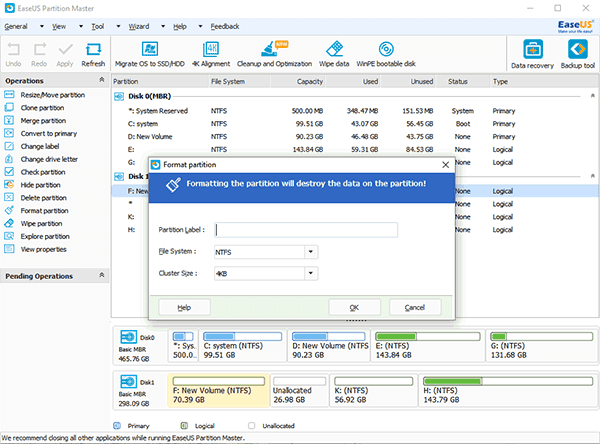 Step 5. From the "File System" drop-down list (FAT/FAT32, NTFS, EXT2/EXT3), choose FAT32.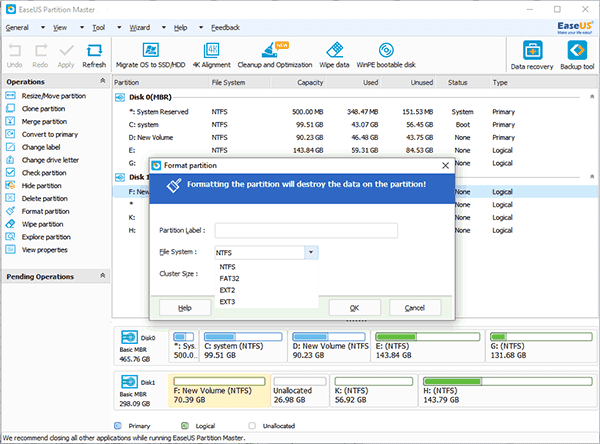 Step 6. Choose the Cluster Size (512 bytes, 1, 2, 4...64KB) from drop-down list.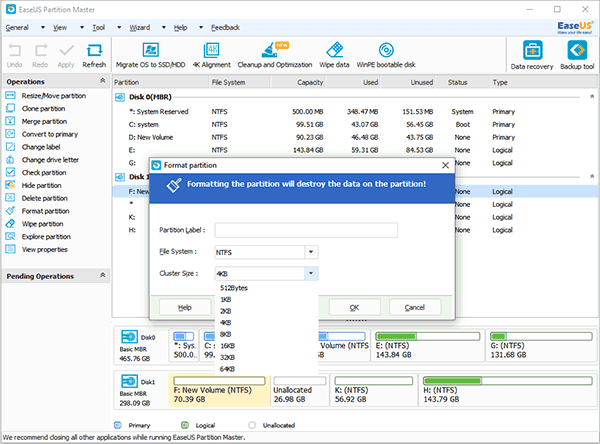 Step 7. Click OK if you choose the right file system for iXpand flash drive. To execute the operation, click "Apply".
Now you should fix the unsupported format error for SanDisk iXpand flash drive. Hope this extra storage drive will make your life easier.