Sometimes, you may encounter a situation that a certain partition is running out of space but another volume has much free space. Such imbalanced allocation of volumes or said partitions problem usually happens and bothers lots of users. To fix the issue, you are required to resize a partition. If your partition is formatted with the FAT32 file system, it is not so easy to manage the job. Many users report that they have trouble resizing the FAT32 partition. Then here comes a problem, how to change the size of FAT32 volume? The following troubleshooting steps will guide you do it without losing data in Windows10/8/7.
Resize FAT32 partition in Windows with EaseUS Partition manager
Whenever you fail or have problems to resize FAT32 partition, you can turn to EaseUS partition manager, a popular disk management tool for help. It allows you to shrink a FAT32 partition to free up some unallocated space, and then extend another FAT32 volume by adding the unallocated space to the partition. This is how the program usually works to resize FAT32 partition in Windows10/8/7 without losing data. For a detailed guide, please read on the following paragraph. By the way, NTFS partition is also well supported.
To resize FAT32 partition without losing data, follow these steps:
Step 1: Locate the drive/partition
Step 2: Resize the partition
You can either shrink the selected partition or extend it.
To shrink the partition, simply use your mouse to drag one of its ends into unallocated space. Expand the "Advanced Settings" list, where you can see the exact disk space for each partition. Once done, click "OK".
Fig. 1 Unallocated space before the drive.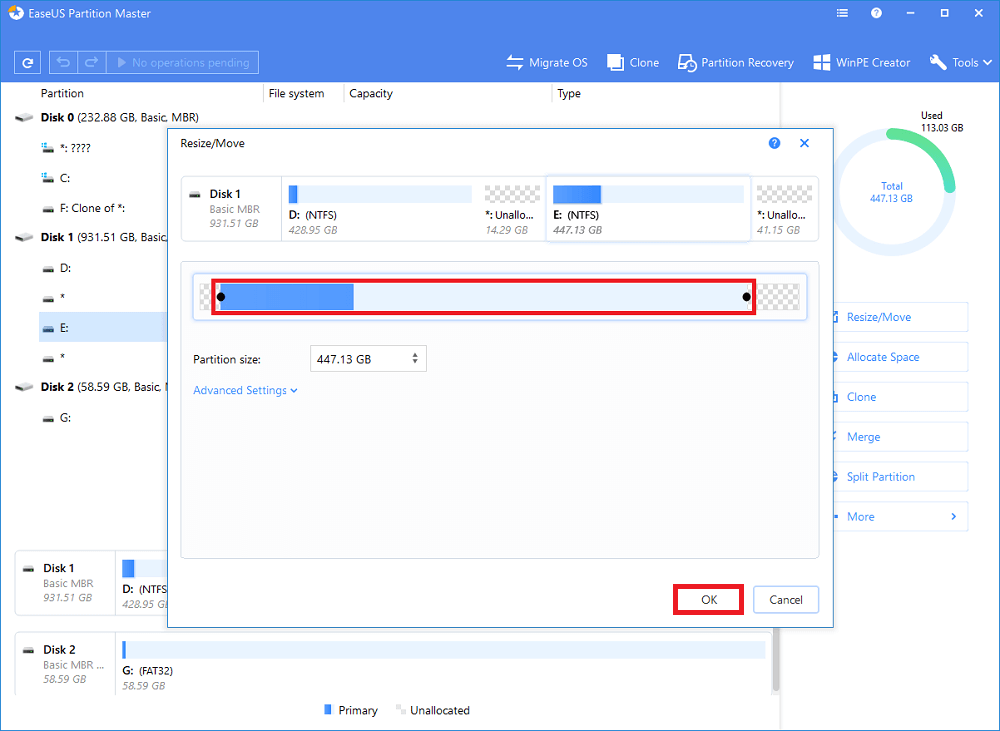 Fig. 2 Unallocated space after the drive.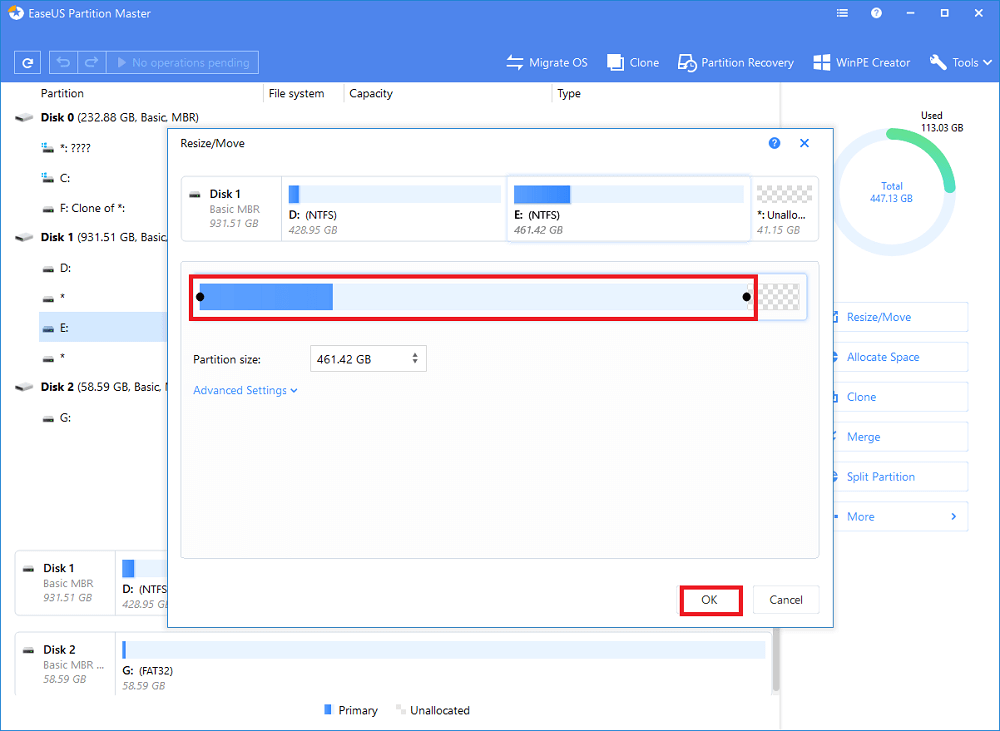 To extend the partition, make sure that there is unallocated space aside (if there isn't, follow the above steps to create some). In the same way, drag your mouse towards the unallocated space. Click "OK".
Fig. 3 Add unallocated space into the partition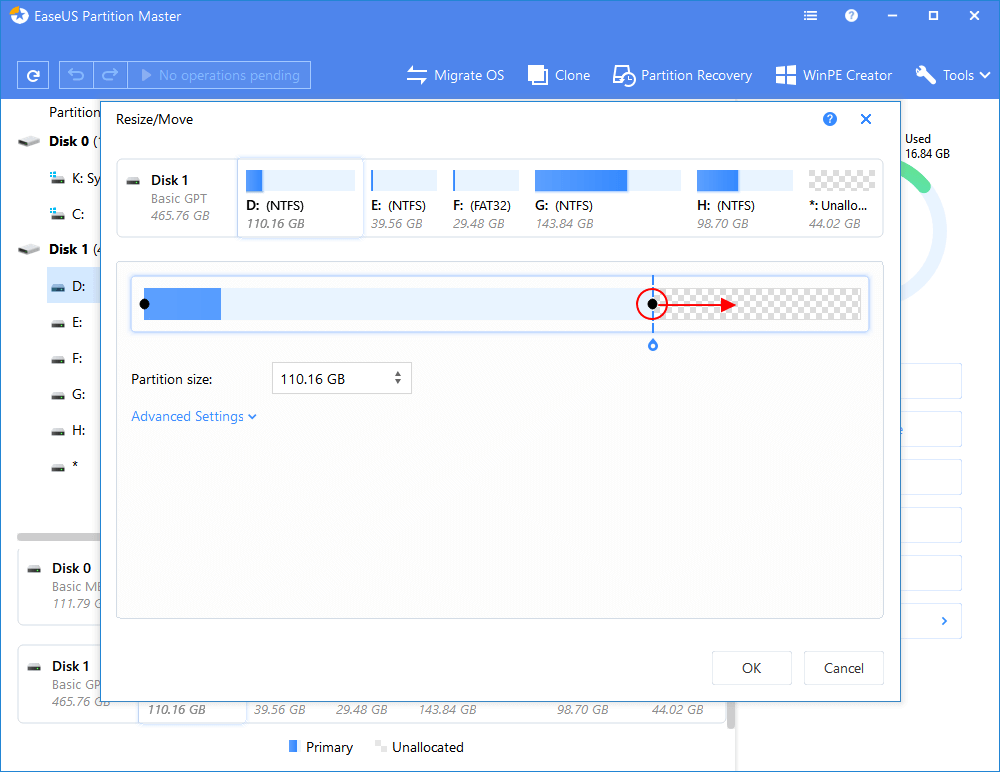 Step 3: Apply changes