Q: I bought an IOGear 160G external drive. I partitioned this external hard drive into 6 partitions, of 20-32G sizes. This is completely wrong for how I want to use the drive. All my mp3 programs require the library to be all in one volume, so I need 60-80G all in one volume just for music. IOGear support says that Windows XP does not allow volumes any larger than 60G in FAT32. (This seems crazy since my older drive is all one volume and is FAT32.) Does anyone know how I can resize these partitions into one larger one (say 80-90 G) and have it in a format that both my Win98SE system and my Windows XP laptop can access?
A: To resize external hard drive partitions, you cannot use Disk Management Tool in Windows XP to create an external hard drive partition that larger than 32 GB. The only choice to get a FAT32 partition on the external hard drive, you need to use third-party external hard drive resizing software, like EaseUS Partition Master Free Edition.
EaseUS Partition Master Free Edition is a FREE disk partitioning utility that offers a range of powerful functions like Resize and Move, Copy, Create, Merge, and Convert external hard drive partitions, etc. From the following steps, you may find it is a simple task to resize external hard drive partitions with EaseUS Partition Master Free Edition. Connect the external device to your computer and start the resizing process.
Step 1: Locate the drive/partition
Step 2: Resize the partition
You can either shrink the selected partition or extend it.
To shrink the partition, simply use your mouse to drag one of its ends into unallocated space. Expand the "Advanced Settings" list, where you can see the exact disk space for each partition. Once done, click "OK".
Fig. 1 Unallocated space before the drive.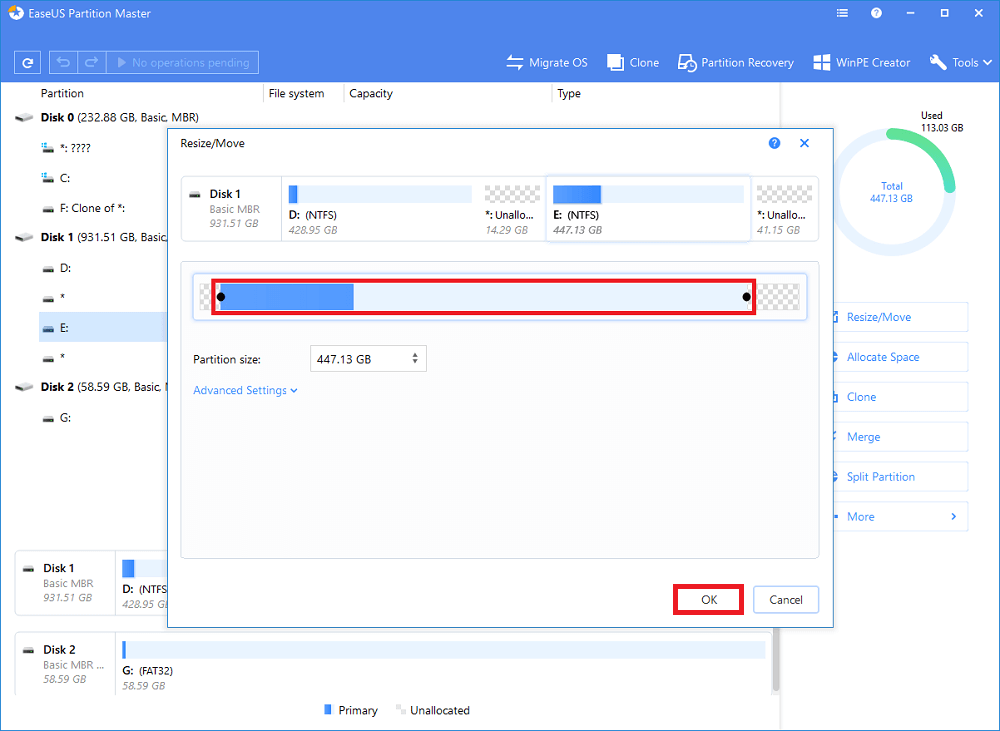 Fig. 2 Unallocated space after the drive.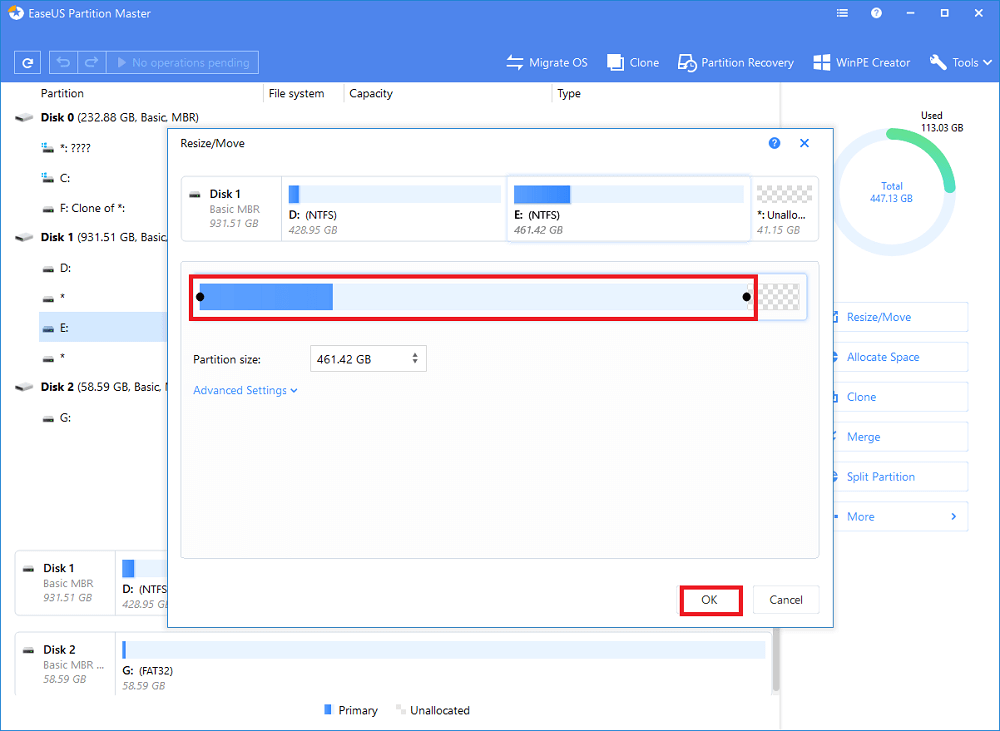 To extend the partition, make sure that there is unallocated space aside (if there isn't, follow the above steps to create some). In the same way, drag your mouse towards the unallocated space. Click "OK".
Fig. 3 Add unallocated space into the partition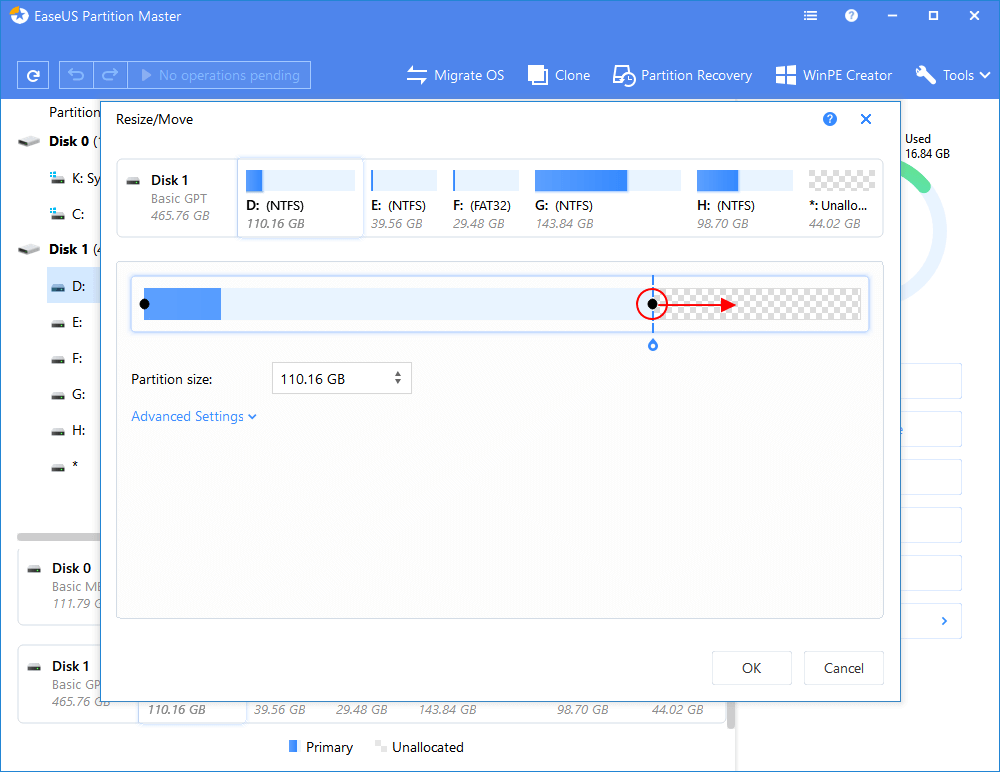 Step 3: Apply changes
From above, you will find that resizing the partition on the external hard drive is very simple, Besides resizing & moving partitions, it also has other powerful range of functions, such as: Create partition, Delete partition, Copy disk, Format partition, Hide and Unhide partition, Merge partitions.