As one type of dynamic volumes, the RAID-5 volume is featured by dedicating the equivalent of the space of one disk in the RAID-5 volume for storing the parity stripes and these parity stripes are distributed across all the disks in the group.
If a member of a RAID-5 volume fails because of some kind of reason, it becomes an orphan and the operating system determines that it can no longer be used and directs reading and writing all new data to the remaining members of the fault-tolerant volume.
How to recover and repair a RAID-5 volume
The highlight of the RAID-5 volume is that the data of the failed member can be reconstructed from the remaining members. Therefore, even if you are strapped in a situation that one member of RAID-5 volume fails, there is a way to have the damaged member back.
Both Disk Management snap-in and EaseUS Partition Master can repair RAID-5 volume by reconstructing the data of the failed member on another disk.
Recover a RAID-5 volume by disk management:
Right click computer > choose Manage > click disk management;
Then right-click the RAID-5 volume and choose "Repair volume" in the down-drop menu.
 Important

There must be a new area of free space that is the same size as or larger than the other members of the RAID-5 volume at the disk where the repaired member will reside on. If there is no such available space, you must first connect a new hard disk to the computer before repairing.
Repair a RAID-5 volume by EaseUS Partition Master:
EaseUS Partition Master makes out an easy and simple way to repair RAID-5 volume with only free mouse-clicks. With this partition software, you go this way to recover RAID-5 volume. The following is step-by-step instructions to replace one hard disk in failed RAID-5 volume. Disconnect the failed hard disk, connect a new one into your PC and initialize it.
Step 1: Install and run EaseUS Partition Master. The RAID-5 volume will be marked as "!" in the disk map if a member of a RAID-5 volume fails.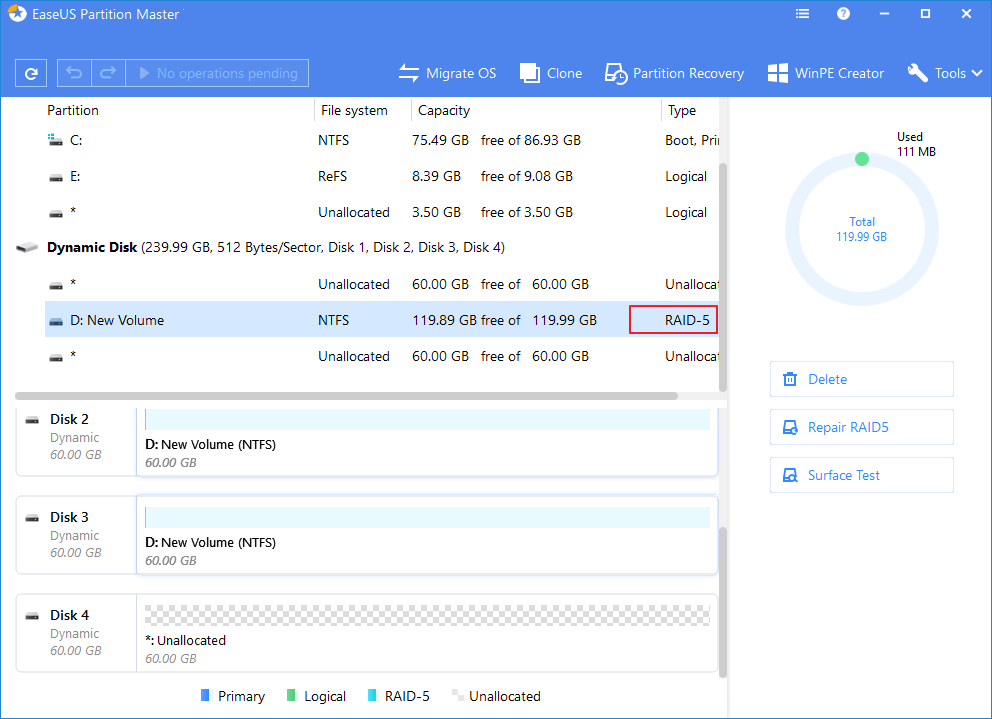 Step 2: Convert the new hard disk into the dynamic disk and right-click the volume and select Repair RAID-5 volume or select in the main menu Partitions > Repair RAID-5 volume.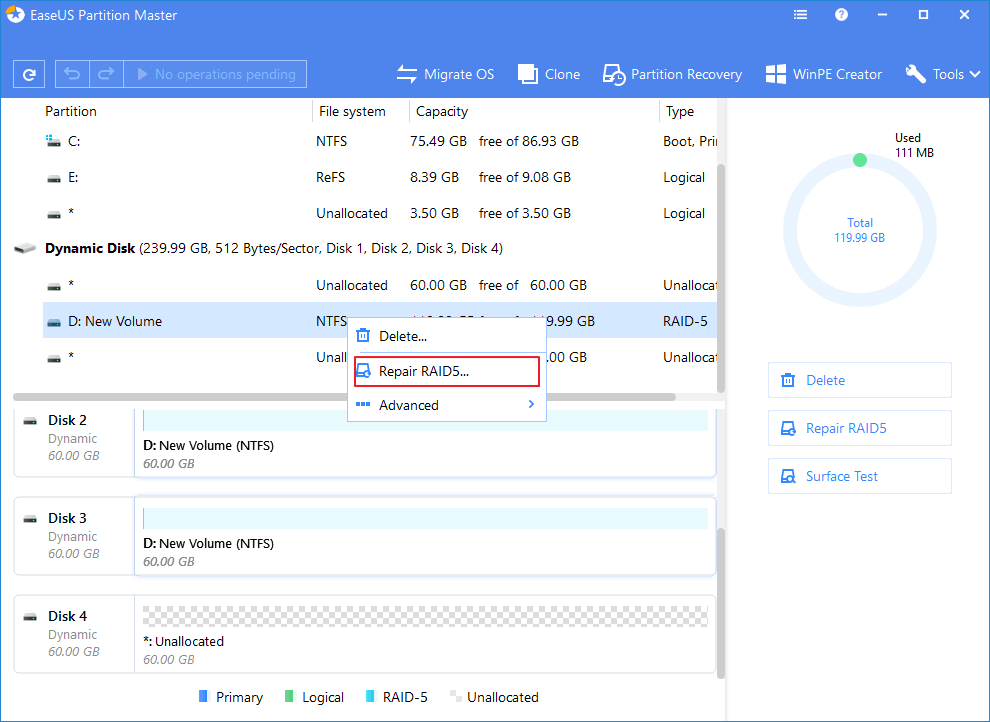 Step 3: Click Apply to finish this operation, and then you will find the failed member with all data in it has been recovered.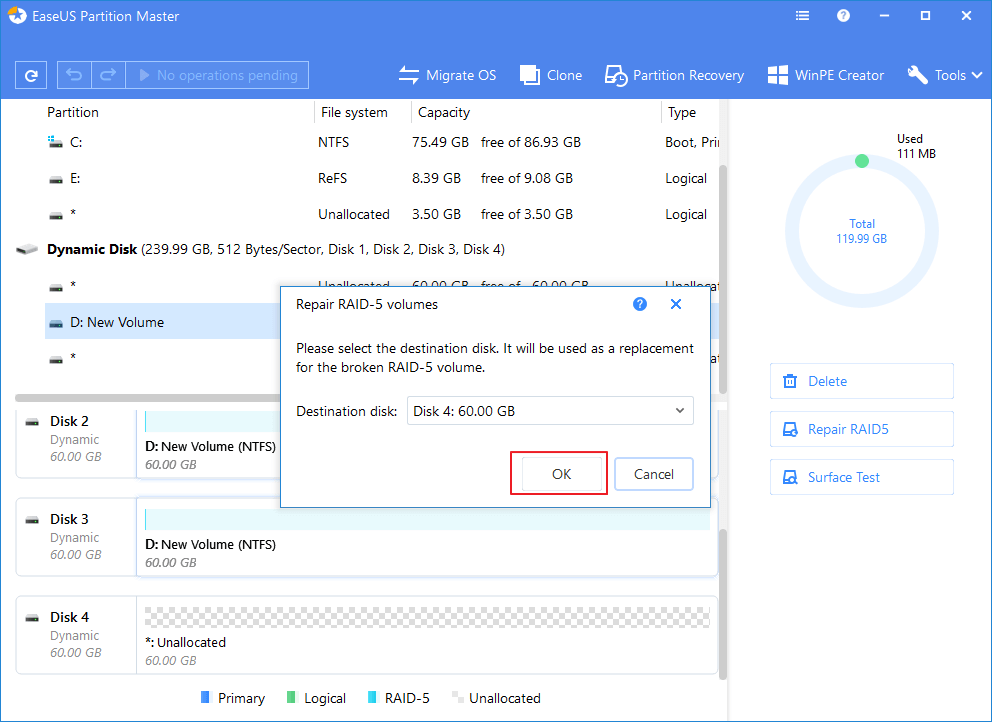 The good thing is that besides repairing RAID-5 volume, EaseUS Partition Master can also resize/move partitions, merge neighboring or non-adjacent partitions, resize dynamic volumes and other more basic and advanced functions to better organize hard disk space.