Which One Should I Choose for SSD? MBR or GPT?
When installing and reinstalling the Windows OS on the hard drive, users will be required to choose between two partition styles, namely MBR and GPT. Most users have no idea what's the difference between these two partition styles. And most of the computers are equipped with an SSD now, then which partition style is better for this kind of disk? To answer this question, you need to know what is partition style and the differences between MBR and GPT.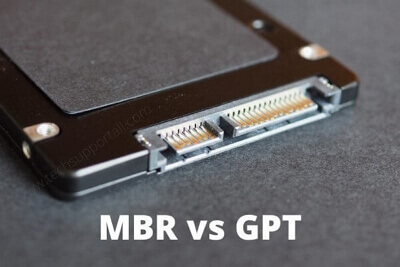 QUICK NAVIGATION:
Brief Introduction of MBR and GPT
What is Disk Partition? Why Need to Partition a Disk?
MBR vs GPT, Which One is Better for An SSD?
How to Convert MBR to GPT
Brief Introduction of MBR and GPT
Both MBR and GPT are partition styles that apply to Windows computers. MBR stands for Master Boot Record, it is the traditional partition style that first came up with by IBM in 1983. MBR consists of three parts: master boot code, a partition table for the disk, and the disk signature. The master boot code stores the installed OS information and a short boot code.
MBR needs to boot from BIOS, and it only works with a maximum size of 2TB on a disk. The partition amount is also limited. MBR only supports users to build 4 primary partitions, or three primary partitions, plus one extended partition. Inside the extended partition, you can create logical partitions to circumvent the partition amount limitation.
GPT stands for GUID Partition Table. It is a more advanced and novel partition style, which didn't appear until the 1990s. GPT needs a UEFI-based system to boot from. And it is not only more compatible than MBR but also supports larger memory than MBR. 
Generally, the number of primary partitions in a GPT disk is unlimited, you can create as many partitions as you want (You can create a maximum of 128 partitions on a GPT, but it is unlikely that you would ever be in such a situation).
In general, there are three differences between MBR and GPT.
First, MBR can only boot in BIOS, and GPT can only boot in UEFI.
Second, users can only create four primary partitions in MBR but can create a maximum of 128 primary partitions in GPT.
Third, MBR can support up to 2TB, while GPT can handle unlimited storage space.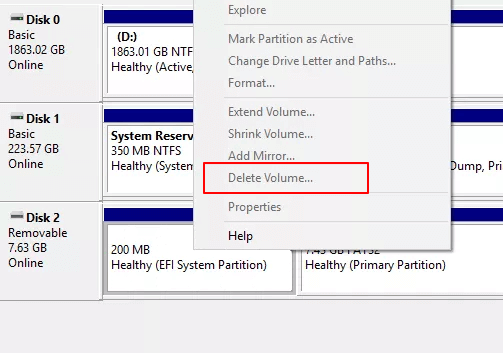 What is Disk Partition? Why Need to Partition a Disk?
To partition a hard drive is actually to process a virtual split of physical hard disk storage space. For example, you can partition a 2TB disk into one bootable partition to install OS and applications, and one data partition to store data. In this case, it means that you can format the system partition and reinstall the operating system without affecting any data on other partitions. 
Partitioning a disk can also help users to create multiple bootable partitions with different operating systems. For example, users could install both Windows and Linux on their computers.
MBR vs GPT, Which One is Better for An SSD?
If you have read the content above, you would understand that whether to choose MBR or GPT has nothing to do with the type of your hard disk. If your computer is UEFI-based, you should choose the GPT partition style. If your computer is BIOS-based, you should choose the MBR partition style. One other thing to notice is if your SSD is larger than 2 TB, it's better to choose GPT partition style.
How to Convert MBR to GPT
In some cases, you might need to convert your disk from MBR to GPT. Generally, you can convert in Disk Management or use Command Prompt. But here we'd like to recommend an easier tool - EaseUS Partition Master.
With this tool, you don't have to be an expert. You just need to follow the simple instruction below, and your disk can be easily converted from MBR to GPT, and vice versa.
Besides converting between MBR and GPT, EaseUS Partition Master also enables you to increase the C drive partition with ease, format a write-protected USB flash drive, and resize partitions.
Now please download this tool from the button below and follow our guide to convert MBR to GPT.
Step 1. Download and launch EaseUS Partition Master on your Windows computer.
Step 2. Right-click the MBR disk that you want to convert and choose "Convert to GPT".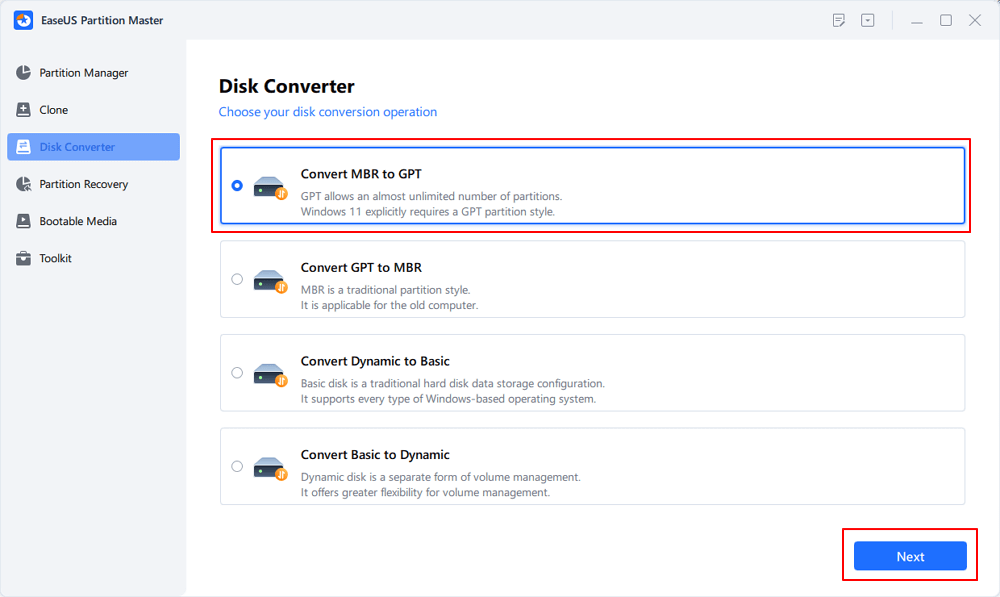 Step 3. After that, find and click the "Execute 1 Operation" button on the toolbar and choose "Apply" to start the conversion.
The Bottom Line
That's all about what you should know when you need to choose between MBR and GPT. If you have any questions, feel free to contact our support team: [email protected]

Roxanne is one of the main contributors to EaseUS and has created multiple posts on digital devices like PCs, Mobile phones, tablets, Mac, etc. She loves to share ideas with people of the same interest.
Gemma is member of EaseUS team and has been committed to creating valuable content in fields about file recovery, partition management, and data backup etc for many years. She loves to help users solve various types of computer related issues.
I love that the changes you make with EaseUS Partition Master Free aren't immediately applied to the disks. It makes it way easier to play out what will happen after you've made all the changes. I also think the overall look and feel of EaseUS Partition Master Free makes whatever you're doing with your computer's partitions easy.

 Read More

Partition Master Free can Resize, Move, Merge, Migrate, and Copy disks or partitions; convert to local, change label, defragment, check and explore partition; and much more. A premium upgrade adds free tech support and the ability to resize dynamic volumes.

 Read More

It won't hot image your drives or align them, but since it's coupled with a partition manager, it allows you do perform many tasks at once, instead of just cloning drives. You can move partitions around, resize them, defragment, and more, along with the other tools you'd expect from a cloning tool.

 Read More
About EaseUS Partition Master
All-round disk & partition management software for personal and commercial use. Let it manage your storage drive: resize, format, delete, clone, convert, etc.
Video Tutorial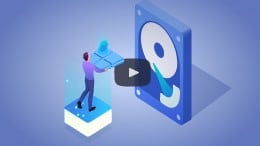 How to Partititon a Hard Drive on Windows 10/8/7
Was This Page Helpful
How Can We Help You
Find answers to common questions below.