How can I make Windows 10 C: drive partition larger without losing files?
There are four partitions on my Dell laptop. The computer always works well in the last 2 years. But recently it performs slower and slower since I installed some new games two weeks ago. I checked the C drive and found that it was nearly run out of space. I think the best way to fix this problem is to change the layout of the hard disk. So I am eager to make Windows 10 system partition bigger by merging merge C & D drive or taking space from D: drive. Is there any way to do this job without losing my data?
Windows C drive full is a common problem that has troubled a large number of users. It usually slows down the computer and affect people's work. At this moment, how to make Windows 10 system partition bigger becomes quite important for users because it is the only way for people to get their computer work smoothly. But how to safely increase c drive space without losing any files? In fact, that's the question most people want to find the answer. In this page, we will talk about it and offer a reliable solution.
Steps to make Windows 10 system partition bigger with EaseUS partition tool
You know, a reliable third-party is really important if you want to resize partition without data loss. Here we would like to introduce you EaseUS partition tool. It is safe, quick and affordable hard disk & partition management software which is powerful enough to settle low disk space problem, manage space easily on MBR & GPT disk. Next, let's see how it works to extend system partition in Windows 10.
Step 1. Download and launch EaseUS Partition tool. Right-click the D: partition and choose "Resize/Move partition" to carve up free space for the C: drive.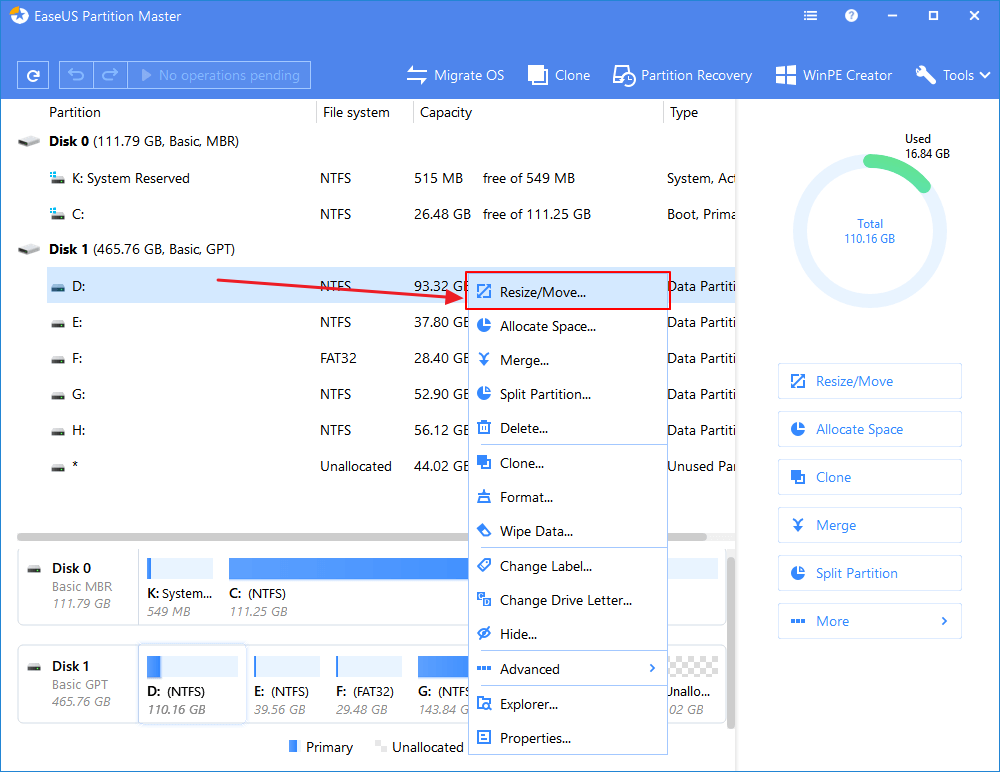 Step 2. Position the mouse pointer on the partition that you need resize and drag the handle to adjust its exact size.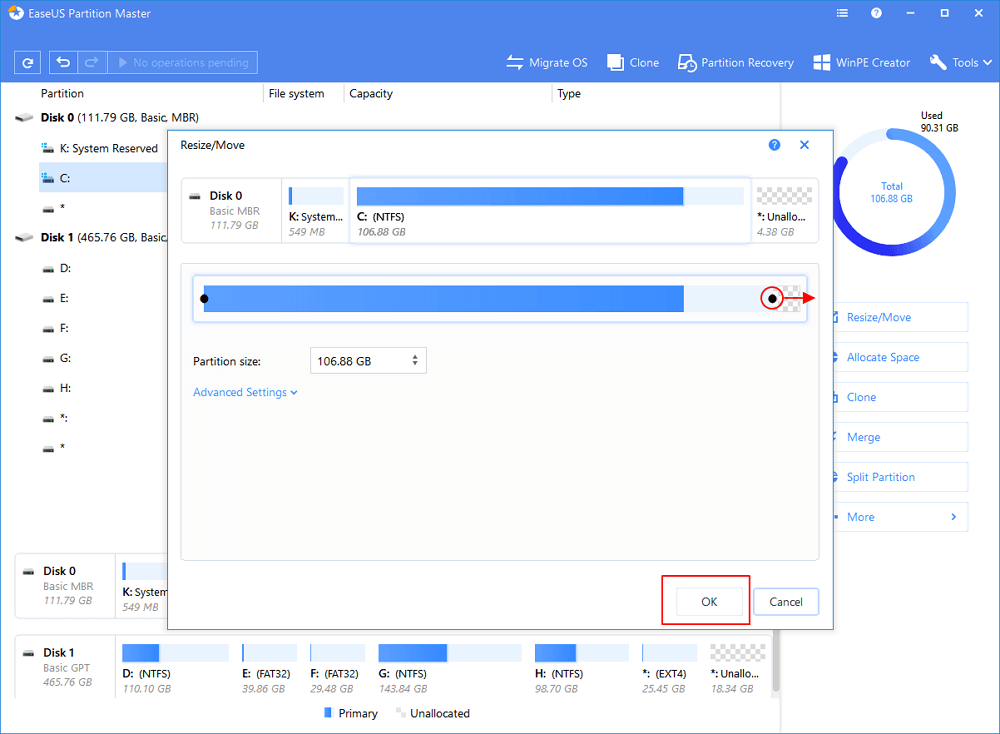 Tips: Sometime the unallocated space is on the left of the partition you want to extend, just drag the left partition handle leftwards to the size you want.
Step 3. Click "Apply". You will have a bigger C: drive.