A hard disk partition is a defined storage space on a hard drive. Most operating systems allow users to divide a hard disk into multiple partitions, making one physical hard disk into several logical hard disks with smaller space.
A user may decide to split a hard disk into multiple partitions in order to organize his data more efficiently, while this also brings some partition management issues, among which how to increase hard disk space might be one of the most frequently asked question?
Why Should We Increase Hard Disk Space
Once your computer gets low on hard disk space, normal processes begin to slow down and your computer will run painfully slow. If the system drive is out of space, there might be warning every now and then or during software installation, you may receive a message stating that you do not have enough hard disk space to complete the installation etc. While instead of having to delete files or move things off to USB sticks and external hard drives, you can first try to free up some space from other drives so that to enlarge partition which is out of space.
Increase Hard Disk Space with EaseUS Partition Master
Disk Cleanup is the most common way to free up disk space in the first place, you may access it by Start Menu > Programs > Accessories > System Tools > Disk Cleanup. But what if there is no redundancy to be deleted? With the magic partition manager software - EaseUS Partition Master, you can extend the partition without data loss, which means that you can increase hard disk space to improve your computer performance without hardware upgrade as long as there is free space on the disk, no matter which partition the free space resides.
The picture below shows the main window of EaseUS Partition Master Server Edition. Use its "Resize/Move partition" function, you can increase hard disk space within several steps. Just download to have a try. Before resizing partition, we recommend you to backup important data, because nothing is 100% secure.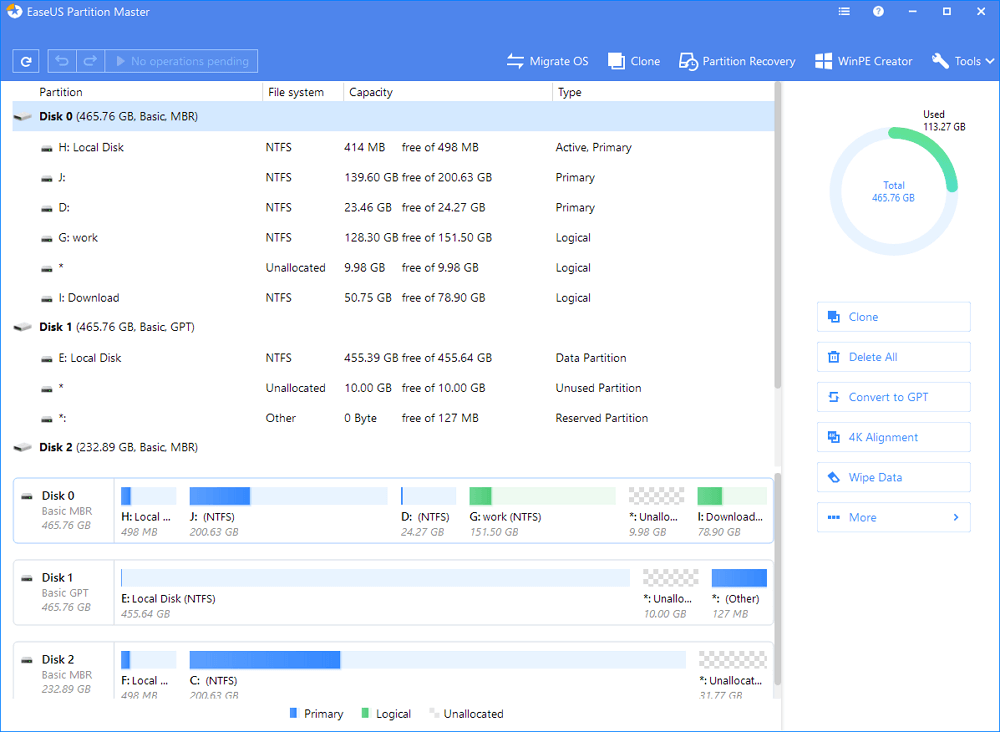 Other Features of EaseUS Partition Master
EaseUS Partition Master, an all-in-one disk management solution, also provides powerful partition recovery wizard to recover deleted or lost partition other than Copy Wizard and handling partition management issues like extending partition, resize/move partition, split/merge partition(s) and converting dynamic disk to basic etc. as partition manager.