"Hi experts, my HP computer has been severely infected by viruses, which bothers me for quite a long time. I attempted to format the hard drive, but nothing helps. So I'm thinking to wipe out hard drive and reinstall Windows operating system. Will it work for my case? If yes, how can I clean up the computer drive and make the viruses unrecoverable?"
Other than the case of your machine being attacked by malicious software or vicious viruses, there are some other common seen events which demand for a cleaned up computer. For example, an individual who's about to discard an old, scratched PC needs erase data on it to protect privacy; a commercial institution planning to dispose an entire batch of used computers forces a permanent disk and partition elimination, making sure that the critical information won't leak to its competitors' hands.
To wipe out hard drive and then have a clean install of Windows 10, Windows 8.1, Windows 8 or Windows 7, actually there is more than one way to realize the goal. Some computers like HP and Lenovo are included with recovery disks before they were delivered to end users, the recovery settings will reset your computer to the initial state. However, being different from wiping a hard disk, this option keeps the drivers and software installed prior to your purchase. If you decide to throw them all, now find a reliable free partition manager to help wipe disk and erase user data and applications altogether.
EaseUS Partition Master allows users to wipe disk from 1-10 times
Since it's so imperative to wipe a computer hard drive clean, it's significant for us to learn how to make it come true. EaseUS Partition Master is available for people in such a demand. To meet people's specific need, this program is designed to wipe a hard disk with different degrees from once to 10 times. Let's take a look at the following guide.
steps for wiping a hard drive with EaseUS Partition Master Free
1. Launch EaseUS Partition Master Free. Select "Disk" -> "Wipe data" on the main menu or right-click the hard disk and choose "Wipe data".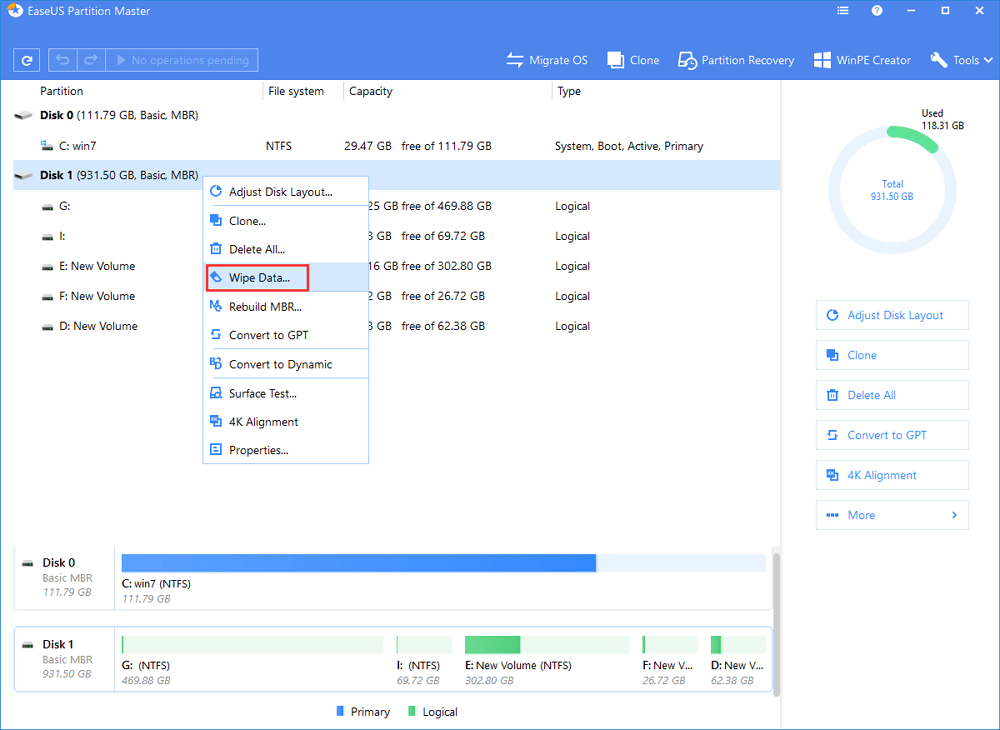 2. Set the number of times to wipe the hard disk. You can set the number from 1 to 10.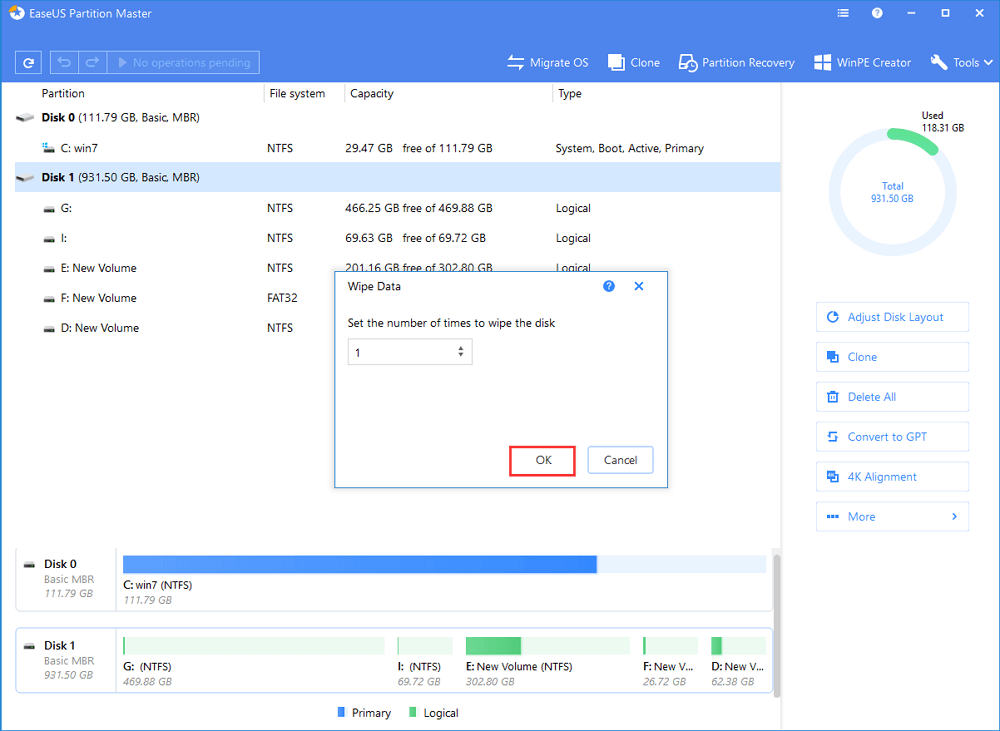 3. Click "OK". If the hard disk contains system partition, your system will fail to boot after wiping the disk.
4. A dialog box will pop up as "A computer restart after disk erase is recommended".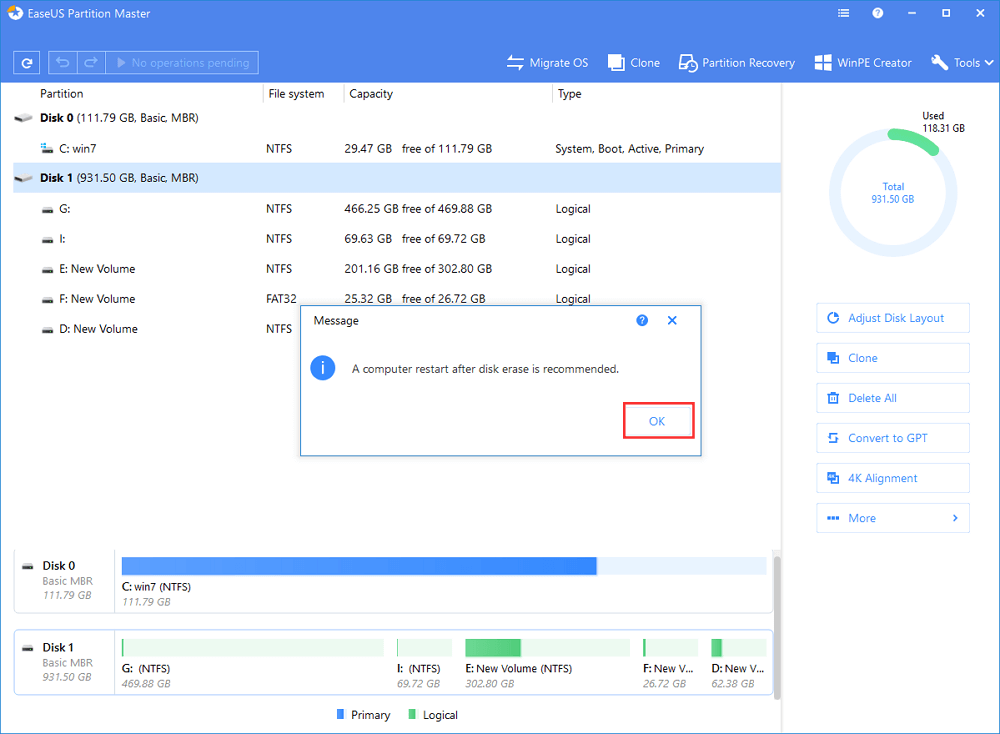 5. Click "OK". You will see the wiped hard disk becomes unallocated space on the disk map.
6. Click "Apply" to apply the changes.
When the hard drive is done by EaseUS Partition Master, you can now start reinstalling Windows operating system without any hassle, after which, you can also apply this partition magic software to manage the hard drive partitions.