How can I remove GPT partition in Windows10?
I have upgraded my PC from Windows 8.1 to Windows 10. And now I want to do a clean install. But I failed to install over current installation due to it being a GPT Partition style boot. Some users told me that this problem can be fixed if I remove GPT partition and replaced it with MBR. Do you know how to remove GPT partition in Windows 10? Actually, I completely have no idea about how to do it.
If you have ever run into a hard drive you wanted to re-format or use and it was labeled as a "GPT Protective Partition", you need to remove GPT disk partition. But for most Windows 10 users, it is really not an easy job. A GPT Protective Partition is a partition that a GUID Partition Table (GPT) protects. It cannot be deleted or reformatted, because this type of partition is locked down and all options in the normal GUI for Disk Management are grayed out. But don't worry! Here are the steps you can take to remove GPT partition inWindows 10.
Easily remove GPT partition in Windows 10 with EaseUS partition software
EaseUS partition software is an all-in-one disk partition management tool that works well to extend system partition, settle low disk space problem, manage space easily on MBR & GPT disk. The program is qualified to resize, copy, clone, create, remove or delete GPT disk partition, etc. But one thing you should remember is to backup your important data before removing GPT disk in Windows 10.
Step 1. Launch EaseUS Partition tool.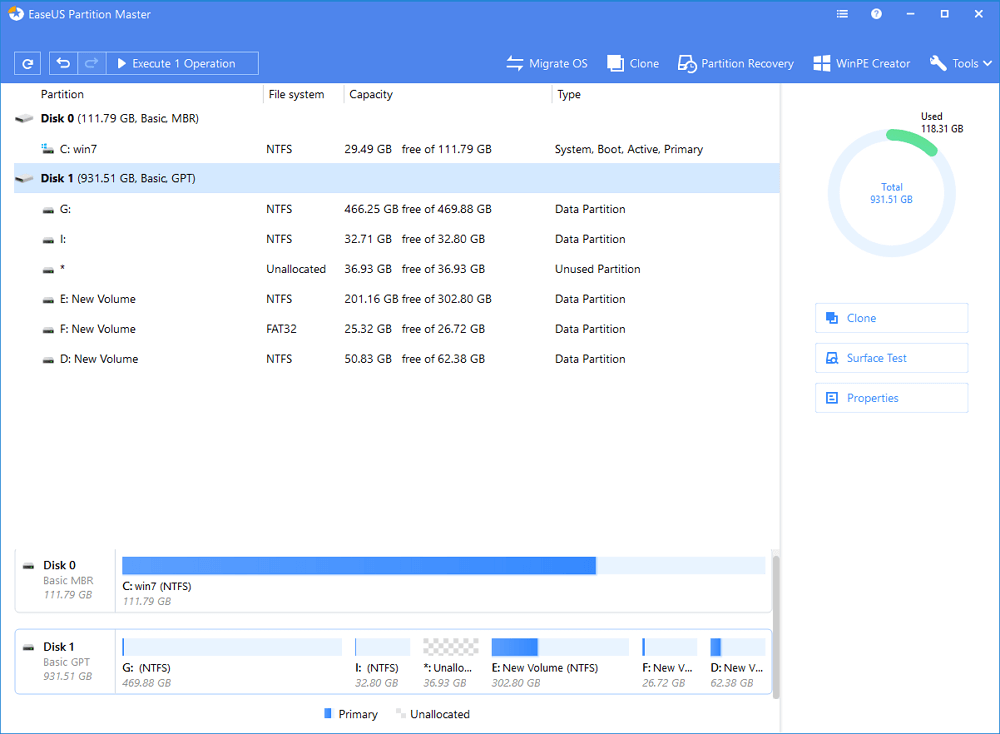 Step 2. Select the GPT disk partition which you want to remove, right click this partition and select "Delete partition".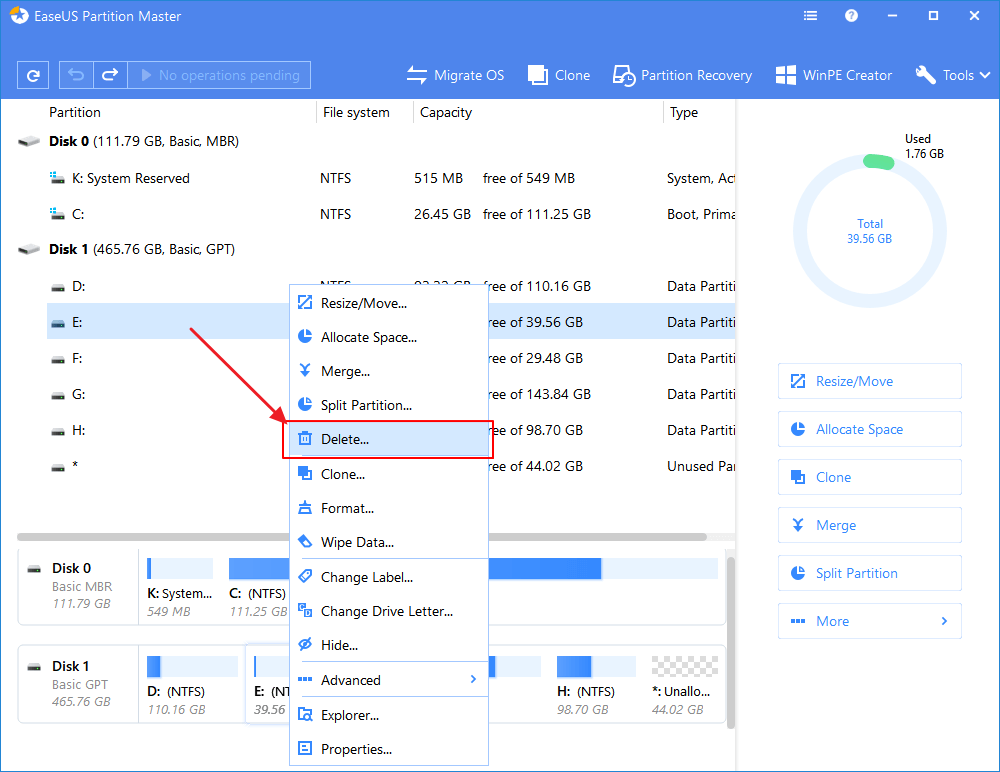 Step 3. Click "Apply" to apply the pending operation to remove GPT disk partition in Windows 10.
If you want to convert GPT to MBR, please choose the empty GPT disk, and then click "Convert GPT to MBR" in the drop down menu.