Why Align SSD After Clone
You can speed up SSD by correctly aligning its partitions. It's the truth, especially when you upgrade from an old hard disk drive to a new solid-state drive by cloning. As we already know that a mechanical hard drive starts its first partition after 63 empty blocks, while a solid drive starts its first partition after 64 blocks. That is to say, cloning one to the other would undoubtedly decrease SSD's performance because the partitions are not correctly aligned by rules.
How to Align SSD After Clone
By upgrading from a traditional HDD to SSD was supposed to gain a faster data writing and accessing speed, however, if you do not align the SSD partitions properly, you'll never have the expected and fluent experience in it. Don't worry! It's easy to re-align SSD partitions after clone by using EaseUS Partition Master software, of which the "4k Alignment" feature will help improve SSD performance.
This feature is only included in EaseUS partition manager software 11.9 or higher version. If you're using an outdated edition, please upgrade to the newest version and try SSD optimization with this "4K Alignment" feature.
Step 1: Install and launch EaseUS Partition Master on your Windows computer.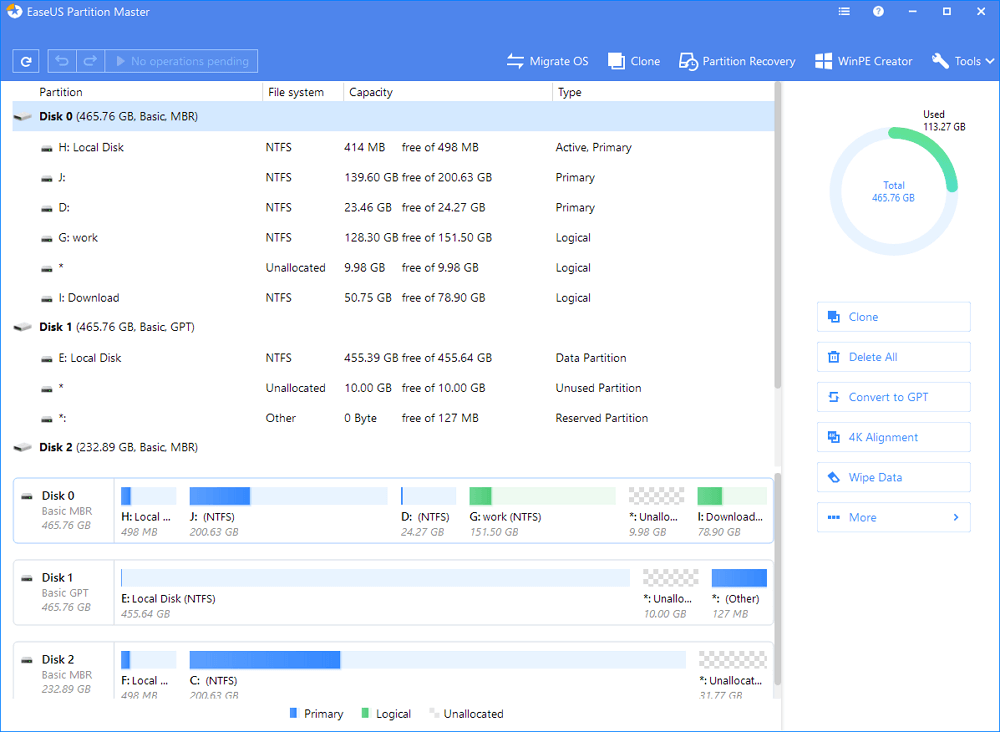 Step 2: Select the SSD disk that you want to align, right-click it and choose "4K Alignment".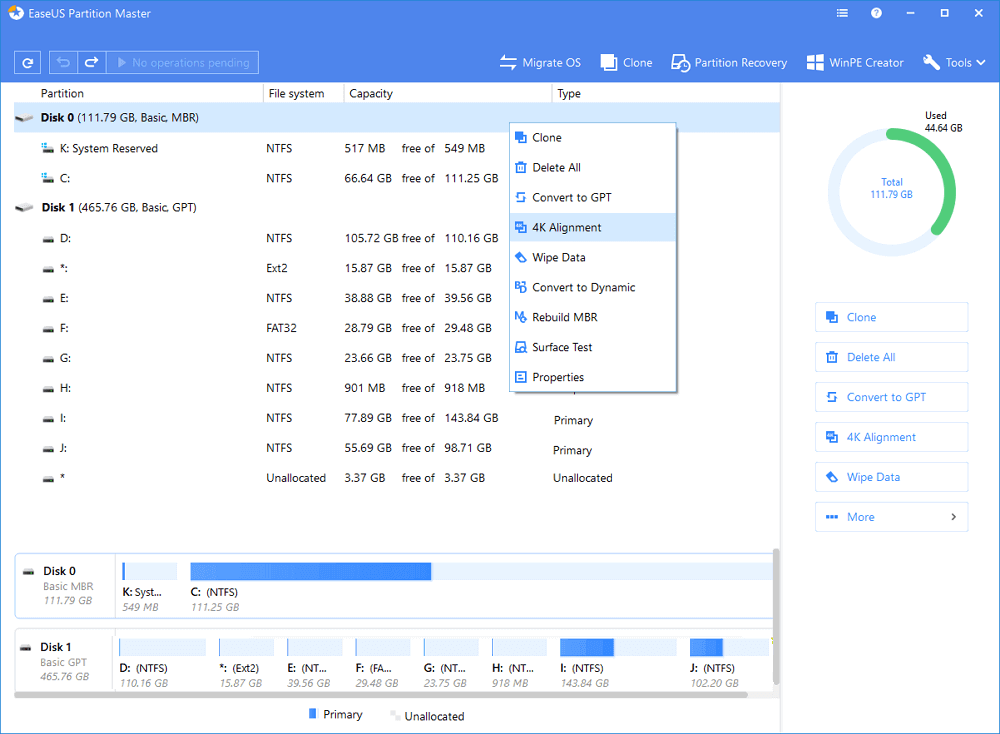 Step 3: Go to find task by clicking the "Execute 1 Operation" button at the top-left corner and click "Apply". Then, the SSD drive partitions are all 4K aligned with all sectors on it.