How to Fix Invalid Volume Label Error
As the screenshot below displays, most of the time we tend to label a partition with "Work" "Backup" "Download" "Personal Document" and so on, to differentiate the specified drive from the other. It's easy to modify a partition label, for example in Windows 10, just right-click on the drive (like F:) and choose "Rename" or go to the F: Properties and modify the label under the General tab.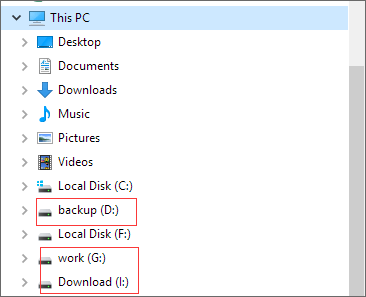 Some of you might be out of luck while editing the partition label using the methods we explained and received an error message which says "the volume label is not valid, please enter a valid label". Such an error would occur if the partition label is somewhere used or unknowingly existed. To solve the problem and accomplish assigning the partition label as you want, do not forget third-party partition software that allows people to change drive letter and partition label.
How to Change the Volume Label by Using Third-party Partition Tool
If Windows Disk Management sent the invalid volume label error and failed to execute the operation to modify a partition label on drive C:, D:, E:, F: or other external and removable drives, a powerful third-party partition tool may be a way out.
You can try EaseUS Partition Master, a very popular free partition software that enables users to create a new partition with a favorable partition label or just change the current partition label to another one.
Step 1: Launch EaseUS Partition Master, right-click the partition you want to change label for, and choose "Change Label".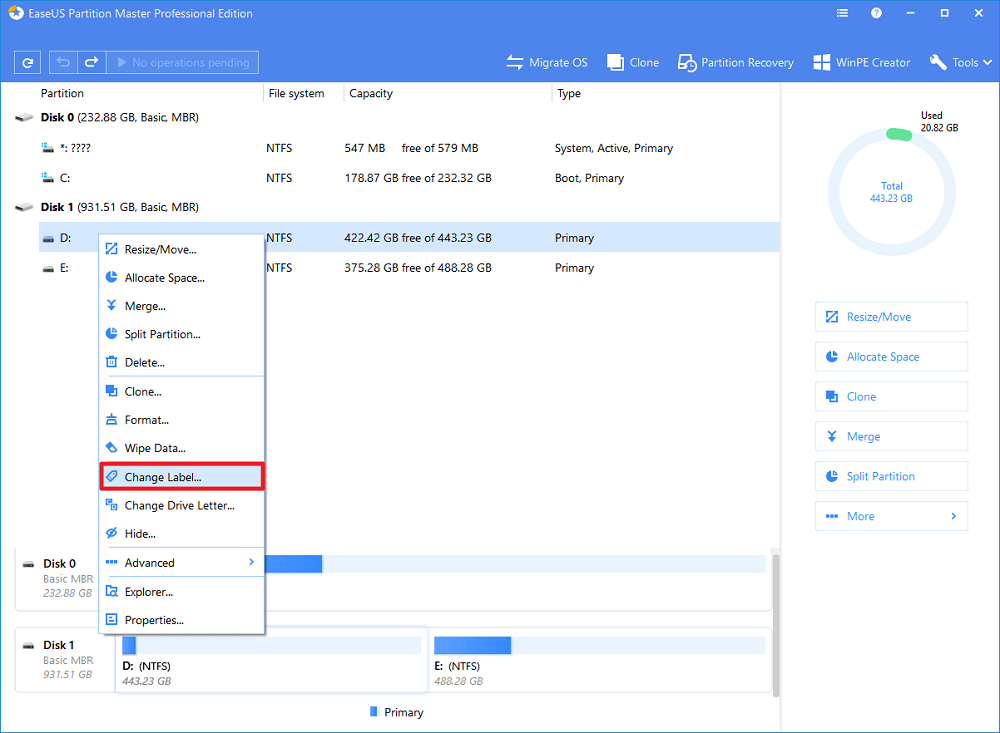 Step 2: Input the new label in the window and click "OK".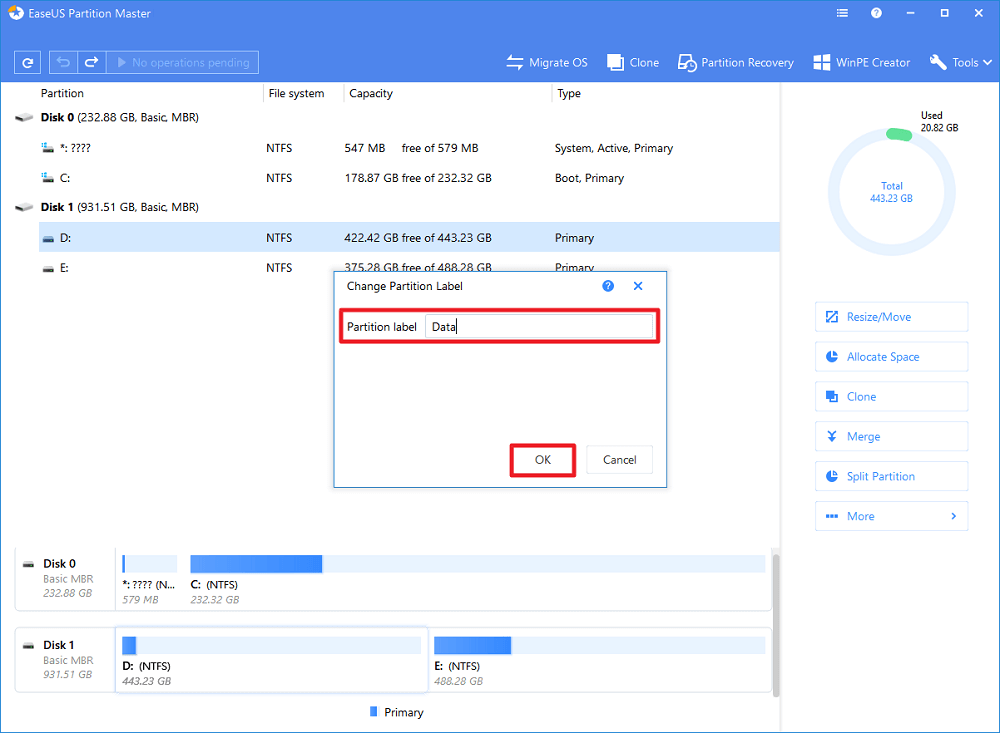 Step 3: Click the "Execute Operation" button in the top-left corner to review the changes, then click "Apply" to change the label of the partition.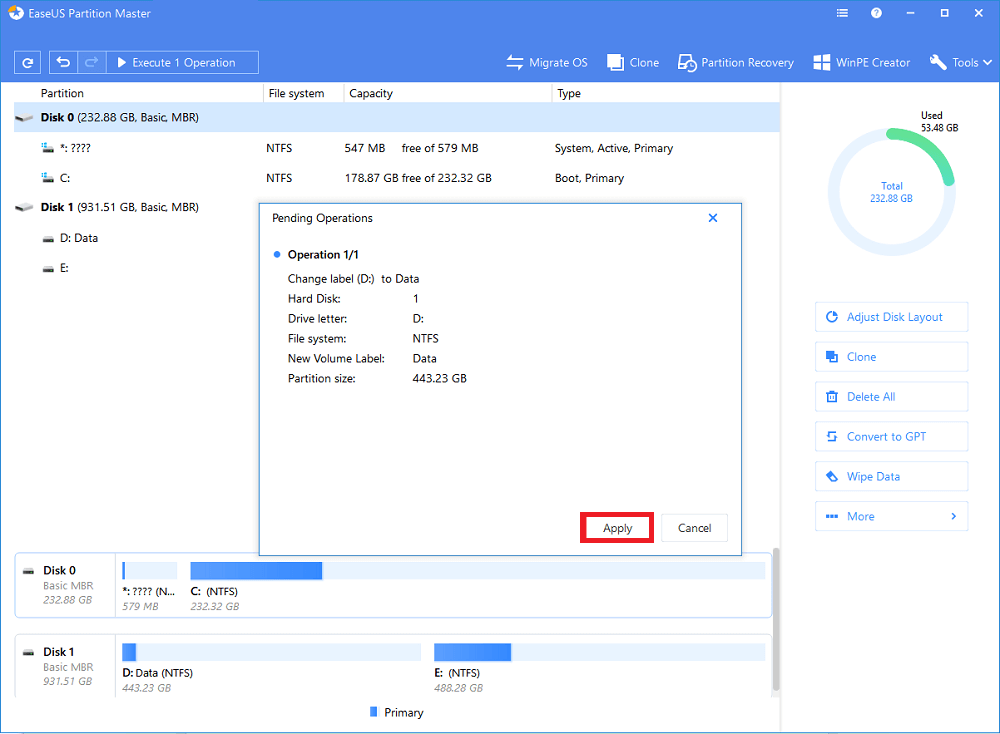 By doing so, you won't get stuck at the invalid volume label error while changing the volume label. There are a lot of other useful features such as resize partition and format partition in EaseUS partition software, and it can also be used to change or assign a drive letter.