"Due to some personal reasons, I want to change my dynamic disk to a basic disk. But when I tried to do it in Disk Management, the Convert to basic disk option is grayed out. If anyone knows a fix? I am running Windows 10."
What to do when convert to basic/dynamic disk grayed out
Users tried to switch back and forth between dynamic disk and basic disk for various reasons, for example, fixing system compatibility problem, creating more volumes or dealing with some other issues. It should be an easy job as Windows built-in management tool has the feature to convert dynamic disk to basic disk and vice versa.
But sometimes just like the above case, you will find things just go wrong and convert to basic disk is disabled in Disk Management for unknown reasons. What can you do to fix the problem while being caught in such a situation? Here, our advice is to try an alternative solution to get the converting job done. Then what you can try?
Try EaseUS partition software when convert to basic/dynamic disk grayed out
Obviously, the easiest way is to deal with "convert to basic/dynamic disk grayed out" issue is to try a third-party software to deal with the converting job. With an intuitive interface, EaseUS partition software - an all in one partition management tool is recommended as your first choice.
Step 1: Launch EaseUS Free Partition Master. Right-click the target basic disk and select "Convert to Dynamic".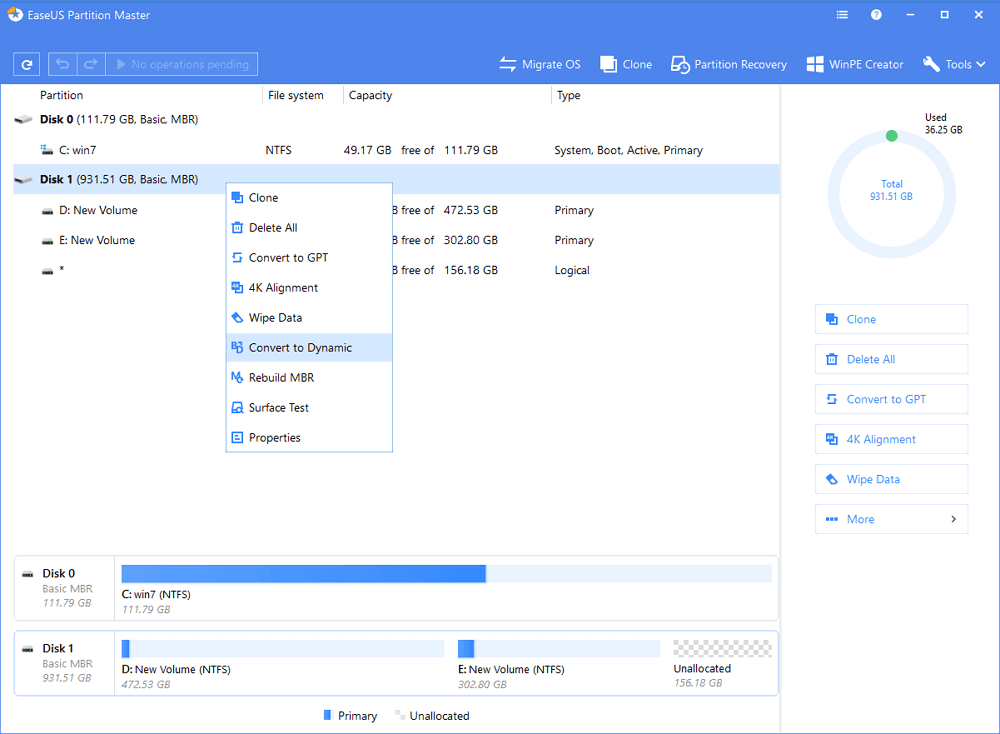 Step 2: Click "OK" to continue when the pop-up message appears and says like the images below.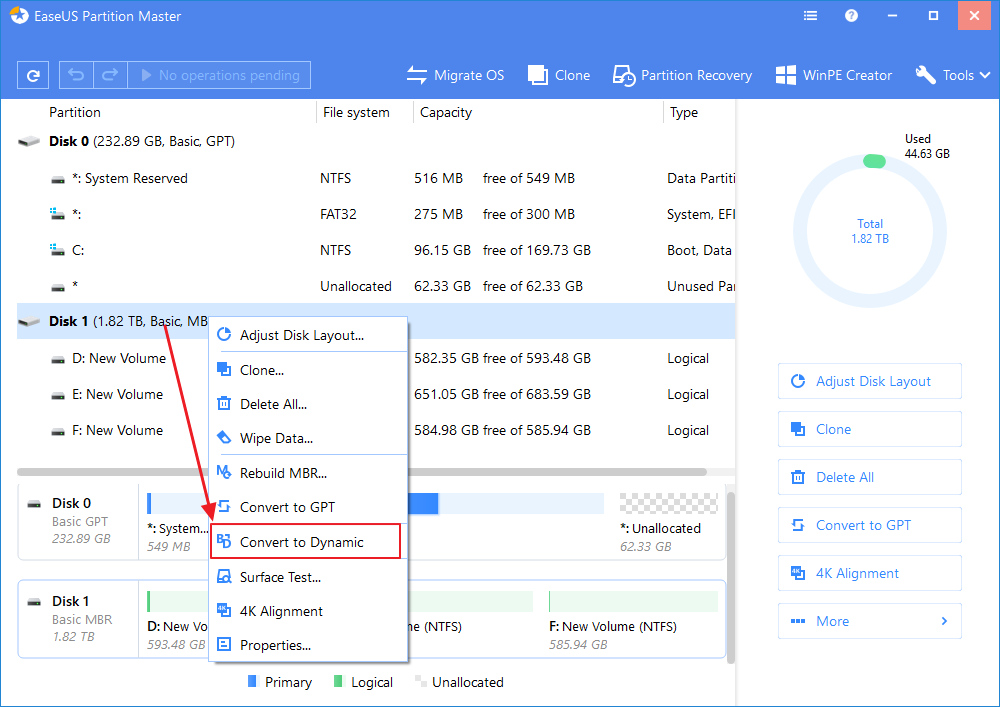 Step 3: Click the "Execute 1 Operation" button on the toolbar. Then, click "Apply" to confirm the disk conversion from the basic to dynamic.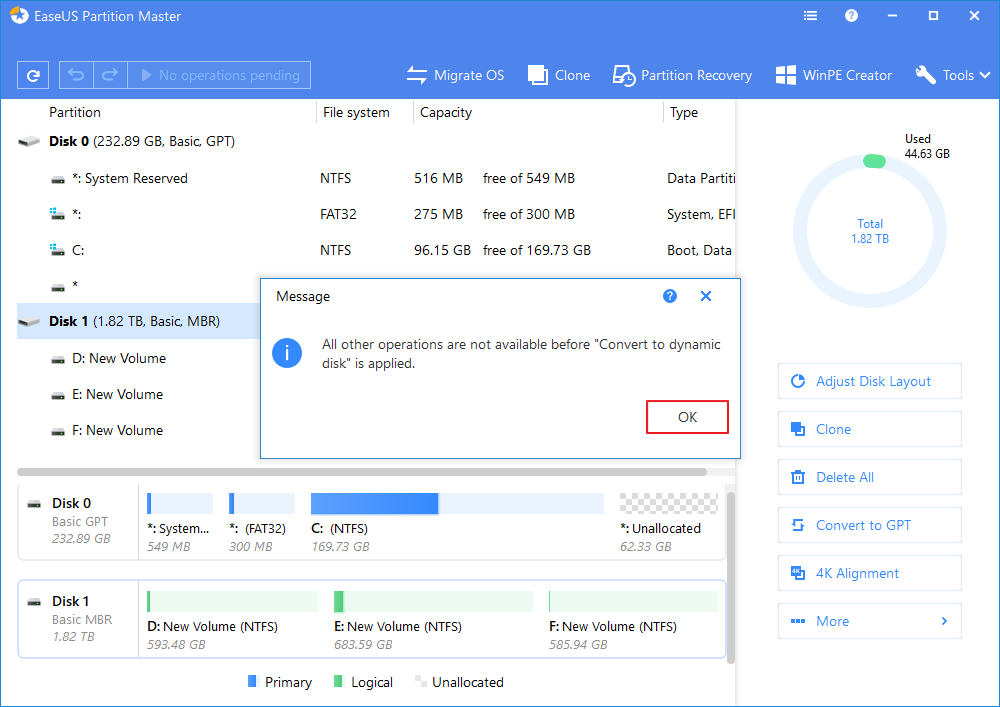  Notice:

If you fail to convert the GPT basic disk to dynamic, you can solve this problem by shrinking partition and leaving an unallocated space larger than 10MB at the end of the disk. And then, try it again.