BitLocker splash screen error after Windows 10 KB3172985
"I can only see a color bar at the top of my computer screen, and the rest of the screen is black. There is no box where I've entered the password with no information displayed at all. It seems that this is an error and a lack of the BitLocker prompt screen. How to recover the screen?"
"My boot screen changed from the new look (blue) where I update to Windows 10 KB3172985 to a strange look (all black) after I reboot PC. I tried to reboot PC several times. It didn't work."
Sometimes Windows 10 will ask for the BitLocker Pin so that the screen will be light blue, not black. But when it fails to detect the BitLocker password, the screen may not display properly. And a BitLocker splash screen error may occur on your PC. You may follow below-offered solutions to fix BitLocker splash boot screen error in Windows 10 right now.
Method 1. Scan and fix damaged system files
1. Right-click the "Start" icon and select "Command Prompt (Admin)".
2. Type: dism /online /cleanup-image /restorehealth and hit Enter.
This will scan and fix damaged system files for you so to solve the BitLocker password prompt screen problem after installing Windows 10 update KB3172985.
Method 2. Check and fix file system error to fix the BitLocker splash screen error
EaseUS Partition Master makes it easy for users to fix and repair system errors for BitLocker splash screen error after Windows 10 KB3172985 update. You can free download it and follow the next steps to fix system errors now.
Step 1: Open EaseUS Partition Master on your computer. Then locate the disk, right-click the partition you want to check, and choose "Check File System".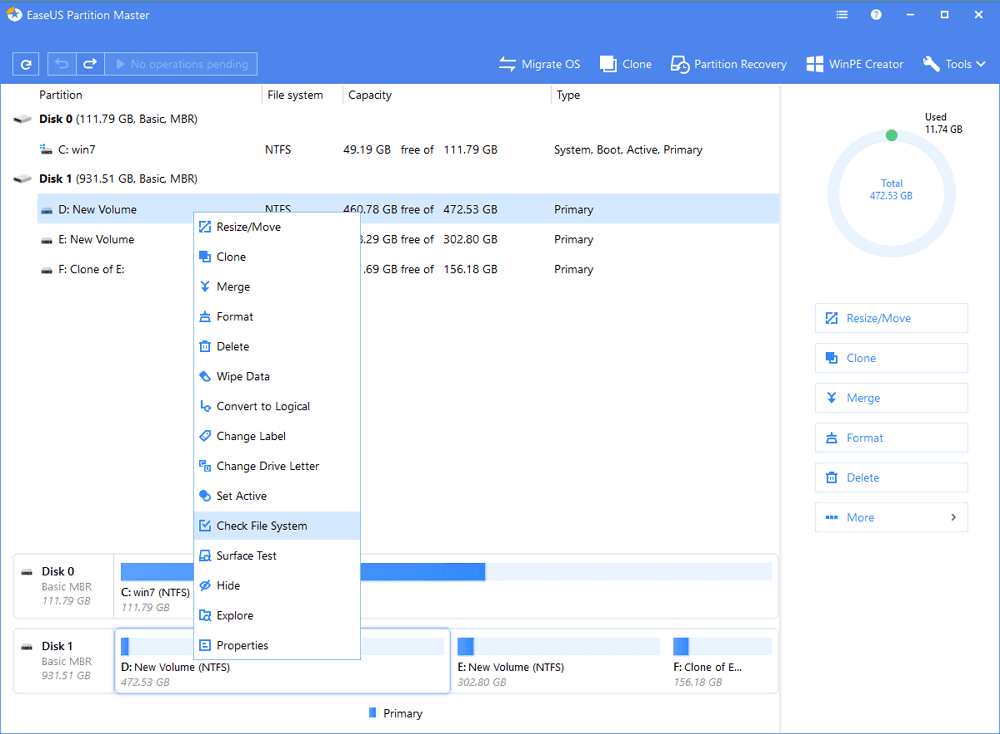 Step 2: In the Check File System window, keep the "Try to fix errors if found" option selected and click "Start".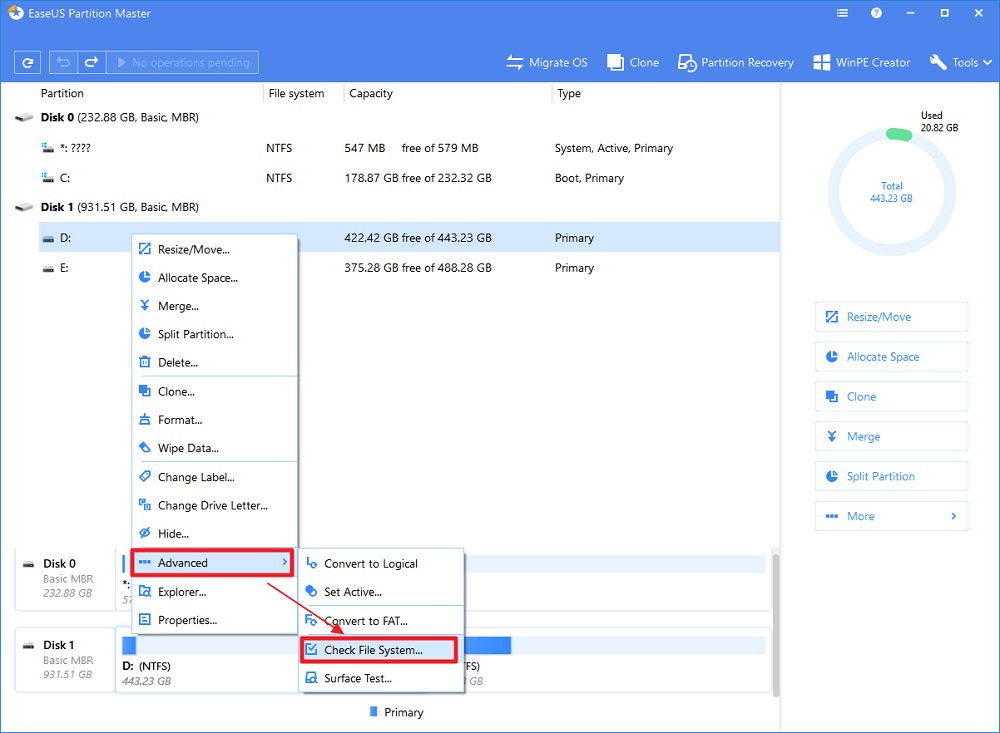 Step 3: The software will begin checking your partition file system on your disk. When it has completed, click "Finish".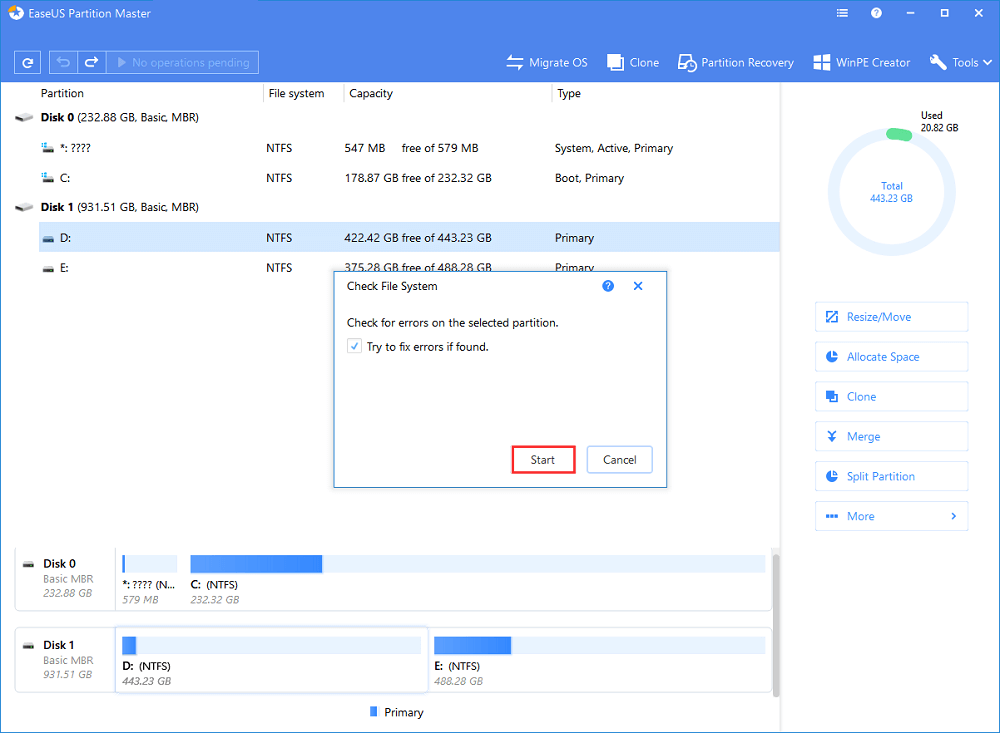 Method 3. Run into recovery mode and fix BitLocker splash screen problem
1. Open Command Prompt and type: manage-bde - status and hit Enter.
You may have two volumes in the list, and you need to determine which volume is encrypted, notate the drive letter associated.
2.Type: manage-bde -protectors - disable C: and hit Enter, run this command to "SUSPEND BitLocker".
Note: If your encrypted volume is a different letter, replace C with that letter.
3.Type: wpeutil reboot and press Enter.
Then your computer should reboot into a standard Windows screen without strange splash screen or Orange screen.
Method 4. Thoroughly fix BitLocker prompt screen error after updating KB3172985
1. Enter BitLocker or users password on the splash screen blind to temporarily solve the problem.
2. Uninstall the update KB3172985, and it will ask restart, let it restart.
3. Suspend BitLocker by following Method 3 and reinstall KB3172985.
4. Restart PC and the BitLocker screen will display correctly if you choose the option while installing BitLocker.