Why need extend/expand logical partition?
Partitioning the hard drive is not our daily work in disk management, while it is a necessary task when Windows system warning " C drive is out of space", "Low disk space", ""There is not enough space available on the disk to complete this operation", and something like this. Most new computers would come up with such problems, so in this article you'll know how to extend/expand logical partition easily with partition manager software and solve low disk space problem.
Solutions to extend logical partition
When it comes to extending logical partition, there are several ways available at your choice.
1. If your system is Windows Vista/7 or higher, you can directly use the Disk Management Tool built-in Windows Vista/7 to do some simple partitioning work like extend/shrink partition (system or logical partition). But enough unallocated space required is a prerequisite. Otherwise, it is still not working.
2. If you are an expert in Windows, you can use Diskpart to resize or extend partition on the hard drive. Diskpart is powerful, but considering data security, it's not suitable for inexperienced Windows users.
3. If you get the message: "there is not enough space on the disk to complete this operation", if Windows disk management fails to extend logical partition, if you know little about computer, no doubt, the third party partition manager is the best choice you turn to for help. To expand logical partition with third party partition manager like EaseUS Partition Master will be your best choice.
How to extend/expand logical partition with EaseUS Partition Master?
EaseUS Partition Master is a powerful and easy-to-use partition tool which supports to manage and control hard disk such as extend/expand partition, repartition, resize/move, create, delete, copy, defragging, partitioning, etc. in Windows.
1. Launch EaseUS Partition Master.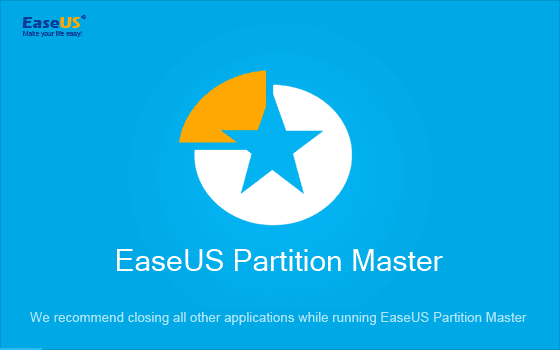 2. Select the hard disk partition to be extended. Click "Resize/Move partition".
3. Position the mouse pointer on the left or right partition handle and when the mouse pointer changes to a double-headed arrow, you may drag it to the size you want. Click OK
4. Click "Apply".