Overview of Windows 10 Defragment
The longer you used your computer, the more likely that the files on the hard drive get fragmented. And as a result, it takes a long time for the system to check various places on the drive for those pieces and information, which makes your PC perform slower and slower.
To speed up the computer and get a better performance, there is one thing you can do. That is to defrag the hard drive. People know little about computer might curious about what does a defrag do and how it can make PC run more efficiently. Next, we will explain it.
What Can You Get to Defrag the Hard Drive
Defragging a hard drive in Windows allows you to rearranges the layout of files and move all fragments of files to contiguous clusters. In other words, the process collects all the tiny pieces that make up a single file and stores them right next to each other.
By this way, defragging makes it is easier for Windows to read the files on the disk, and apparently, the time that is spent on accessing the files will be dramatically reduced. And benefit from faster access, you will finally get an increasing system performance.
How to Defrag a Hard Drive in Windows 10
Two tried-and-true approaches to defrag a hard drive are provided below.
Defrag Hard Drive using Windows 10 Built-in Disk Defragmenter
To defrag a hard drive in Windows 10, your first choice is to use Windows free built-in disk defragmenter.
1. Click the "Start" button, in the search box, type Disk Defragmenter, and then, in the list of results, click "Disk Defragmenter".
2. Under Current status, select the disk you want to defragment.
3. To determine if the disk needs to be defragmented or not, click "Analyze disk".
Once Windows is finished analyzing the disk, you can check the percentage of fragmentation on the disk in the Last Run column. If the number is above 10%, you should defragment the disk.
4. Click "Defragment disk".
During the process, type the password or confirm if you're prompted for an administrator password or confirmation.
Defrag Hard Drive in Windows 10 Using EaseUS Free Defrag Software
If Windows 10 built-in defrag tool was not working, you might need to try a third-party defrag software. EaseUS Partition Master Free is an excellent choice. It works well to defragment and optimize drives. And by the way, it is also supported to defrag SSD in Windows 10.
Step 1: Install and launch EaseUS Partition Master. Select "Tools" and click "System Optimization".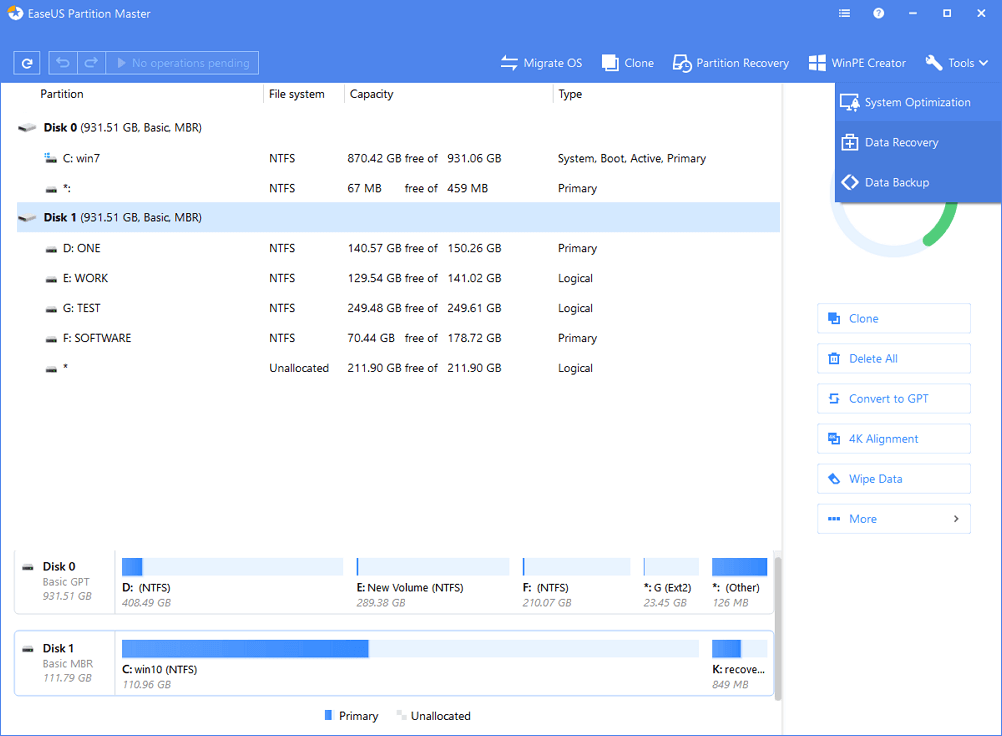 Step 2: Choose "Disk Optimization" to optimize your hard disk and improve the disk performance.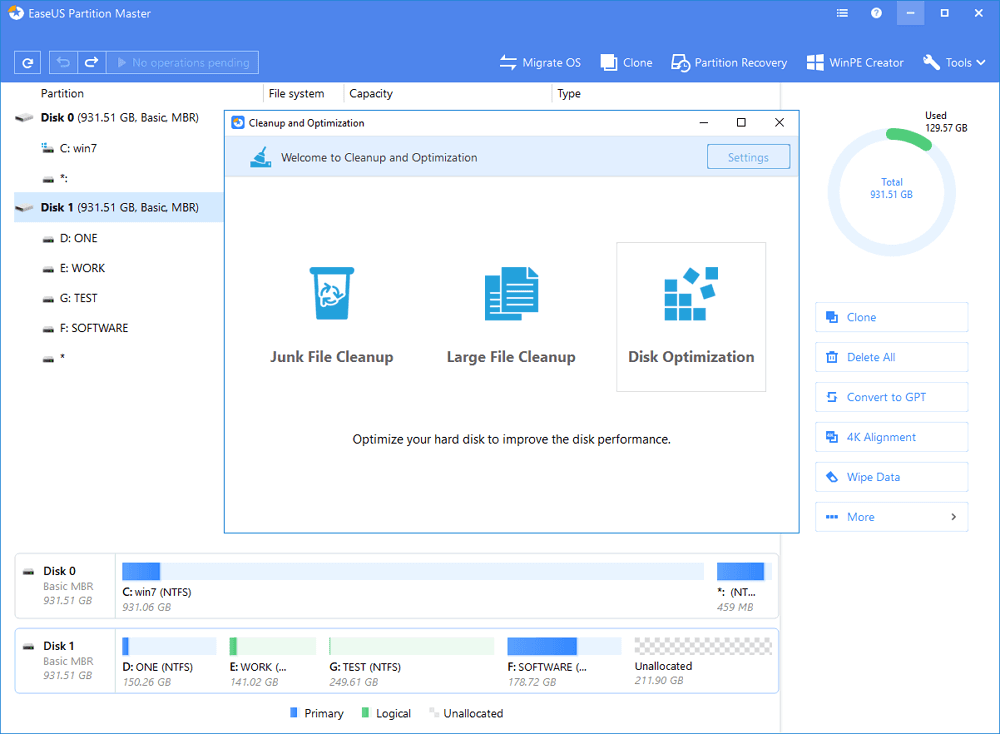 Step 3: Select the partition that you want to optimize and click "Optimize". After a while, the defragment is completed. The time depends on the amount of the fragments on this partition.