To make a 2nd, 3rd, even a 4th partition on an sd card, you have multiple ways to go. No matter which way you choose to start, these are the essential elements you're going to have.
1. A Windows XP/Vista/7/8/8.1/10 PC or laptop;
2. Micro sd card/ card with capacity 2gb/4gb/8gb/16gb/32gb;
3. MicroSD card adapter or card reader;
4. EaseUS Partition Master Free.
What are the suggested ways to make more volumes for external memory cards
EaseUS free partition manager includes rich partitioning, formatting, resizing and other managing features for external storage devices. sd card users of Samsung, SanDisk, PNY, Raspberry Pi, Sony, Transcend, Kingston, Lexar, etc. have applied for the program in many scenarios: format sd card, resize sd card, wipe sd card, partition sd card...
Here the suggested ways to create a second partition on some sd card are commonly adopted by those sd card brands' consumers, and you have to go through this procedure beforehand. First, download and install EaseUS Partition Master Free on your computer; second, use the card adaptor or card reader to correctly connect the card with the computer; then check the card drive letter that shows on your computer, for example, G:
NO 1. for a brand new sd card
Create wanted partitions on it directly:
 Notice:

If you want to create a partition on an empty USB, SD card or external hard drive, connect it to your PC in advance.
Step 1: Launch EaseUS Partition Master
On the main window, right-click on the unallocated space on your hard drive or external storage device and select "Create".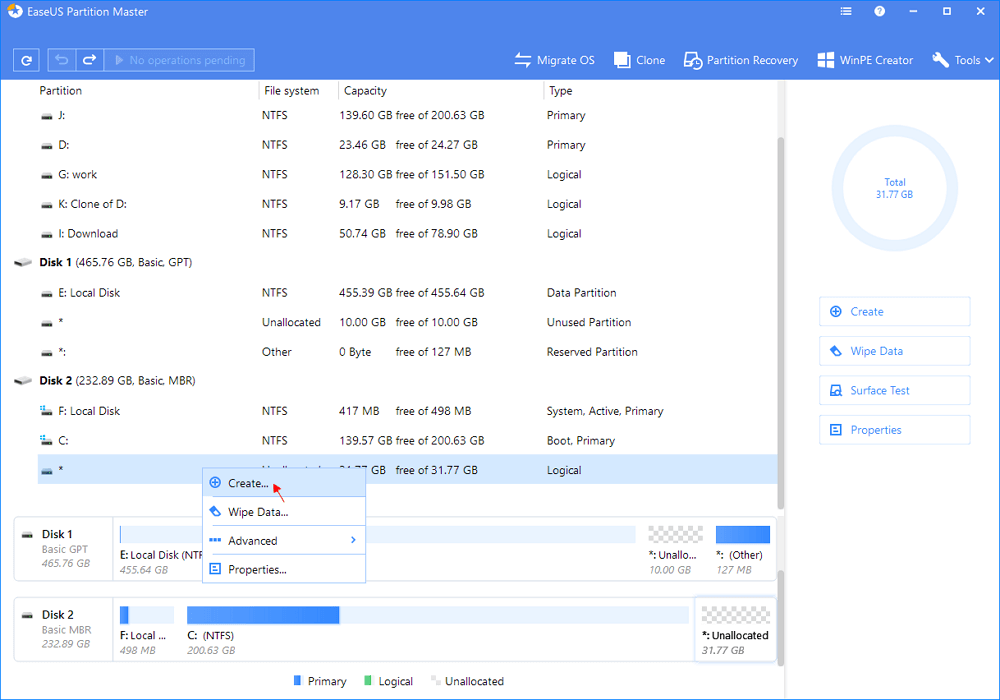 Step 2: Adjust the new partition size, file system, label, etc.
Set the size, partition label, drive letter, file system, etc. for the new partition and click "OK" to continue.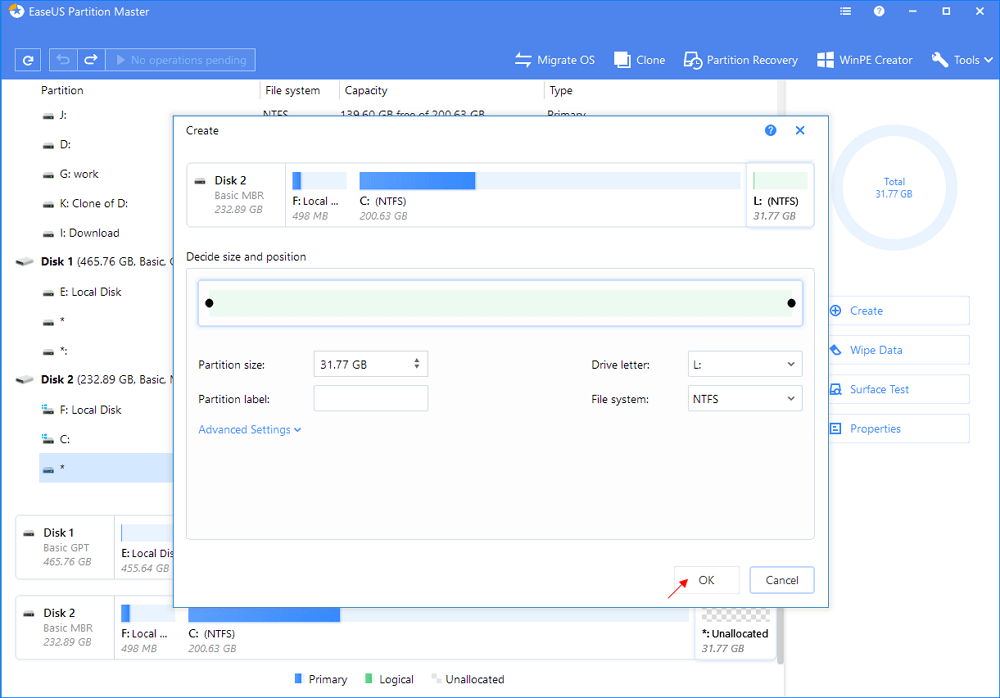 Step 3: Confirm to create a new partition
NO 2. for a used sd card with a certain amount of data on it​
If you have an old USB, then, follow these steps:
Step 1: Locate the drive/partition
Step 2: Resize the partition
You can either shrink the selected partition or extend it.
To shrink the partition, simply use your mouse to drag one of its ends into unallocated space. Expand the "Advanced Settings" list, where you can see the exact disk space for each partition. Once done, click "OK".
Fig. 1 Unallocated space before the drive.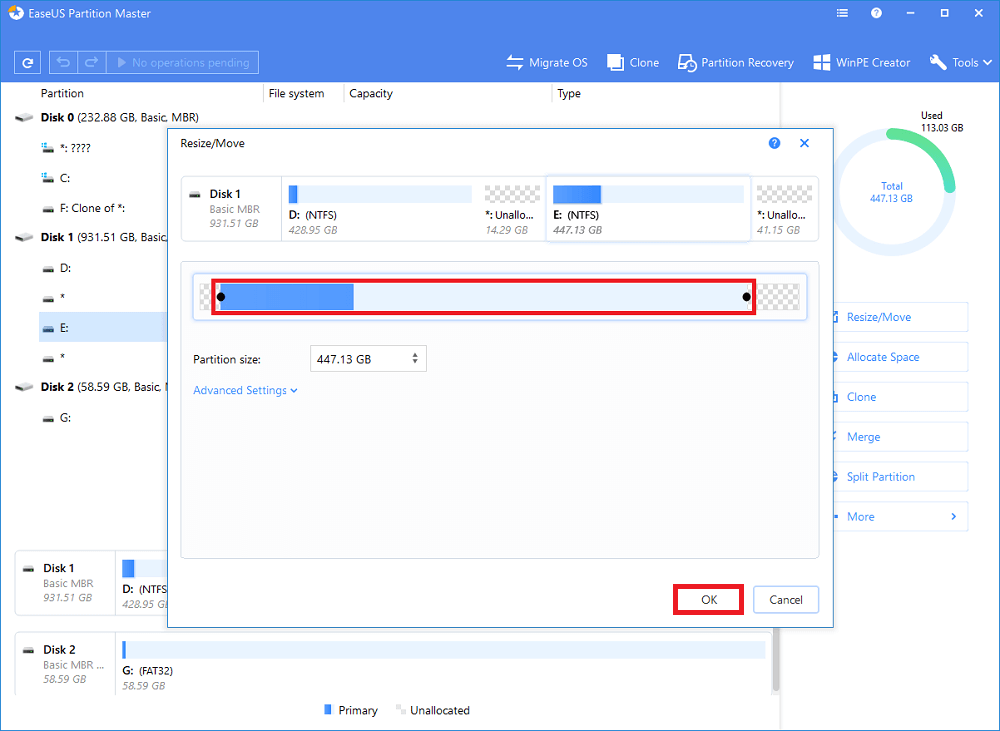 Fig. 2 Unallocated space after the drive.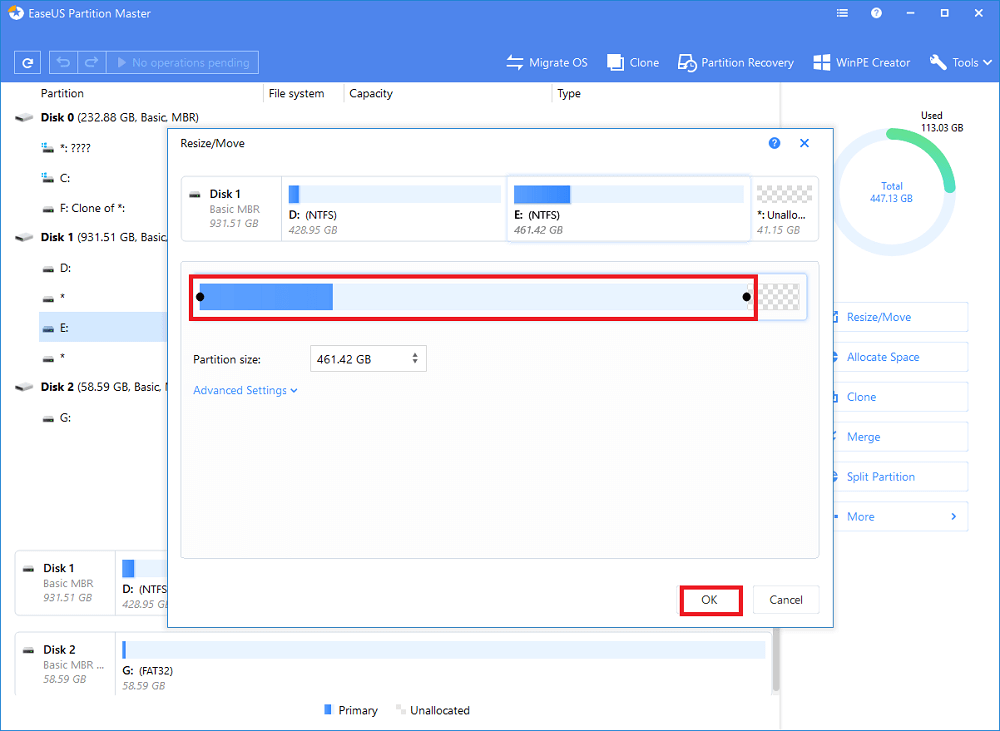 To extend the partition, make sure that there is unallocated space aside (if there isn't, follow the above steps to create some). In the same way, drag your mouse towards the unallocated space. Click "OK".
Fig. 3 Add unallocated space into the partition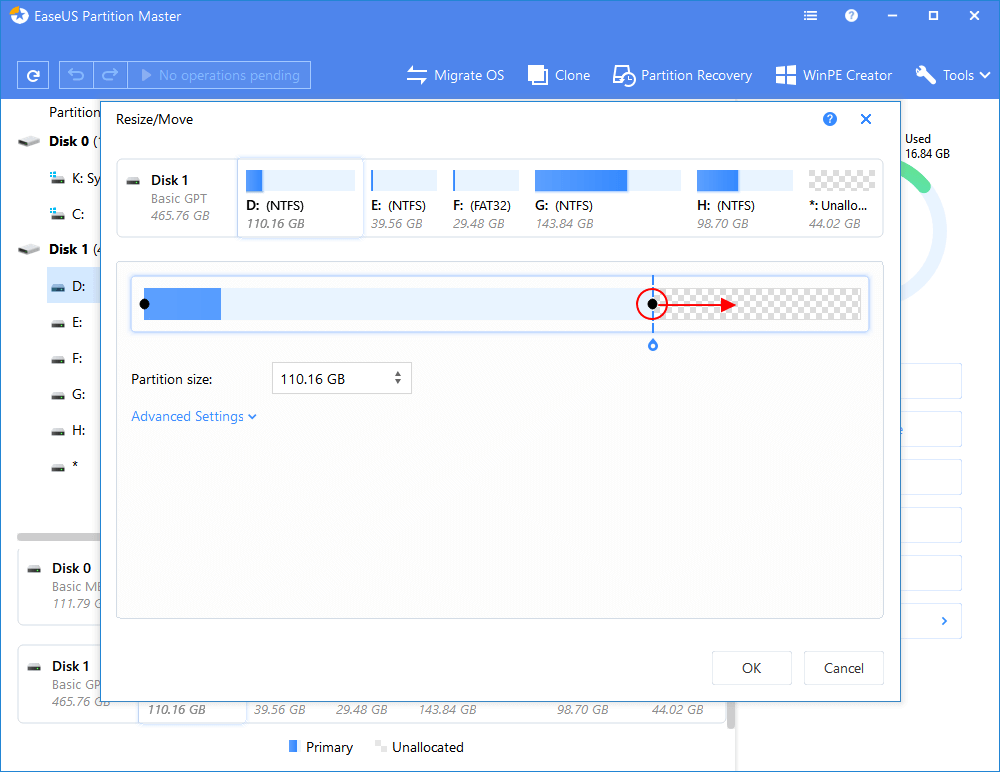 Step 3: Apply changes
Then there is new unallocated space next to the partition containing data on it. Follow the steps "create partition" in case 1 and create a second partition on the unallocated space of the sd card.