Why Do People Want Dual Boot Windows Operating System
Dual boot Windows operating system means that you have two different operating systems installed on one computer. Do you know why people want dual booting Windows 10 with Windows 8 or 7, for example? It's easy. They get accustomed to both of the OS and feel reluctant to abandon either one of them, meanwhile, they don't have to purchase another new computer to install a second operating system. But how? The primary thing you must do is to create an extra partition to dual boot Windows 7/8 with Windows 10 or some other Windows system that you prefer.
How to Create Extra Partition on Your Computer Hard Drive
Windows users should be very clear that if there no unallocated space on the hard drive, you can't use the built-in disk management tool to create a new partition. So what do you do with the absence of unallocated space? You have to shrink one volume and allow a free space first. Since disk management does not support FAT partition resize by extending or shrinking, we suggest you use the best Windows disk management alternative to create an extra and new partition disk, which will make the process easier and faster.
With the aid of a third-party free partition software, like EaseUS Partition Master Free Edition, the new and extra partition creating job becomes so much easier. You'll figure out by yourself by following the step-by-step guide in below.
Steps to create an extra partition to dual booting a computer:
If you don't have unallocated space, resize the partition first. Then, create a new partition.
 Notice:

If you want to create a partition on an empty USB, SD card or external hard drive, connect it to your PC in advance.
Step 1: Launch EaseUS Partition Master
On the main window, right-click on the unallocated space on your hard drive or external storage device and select "Create".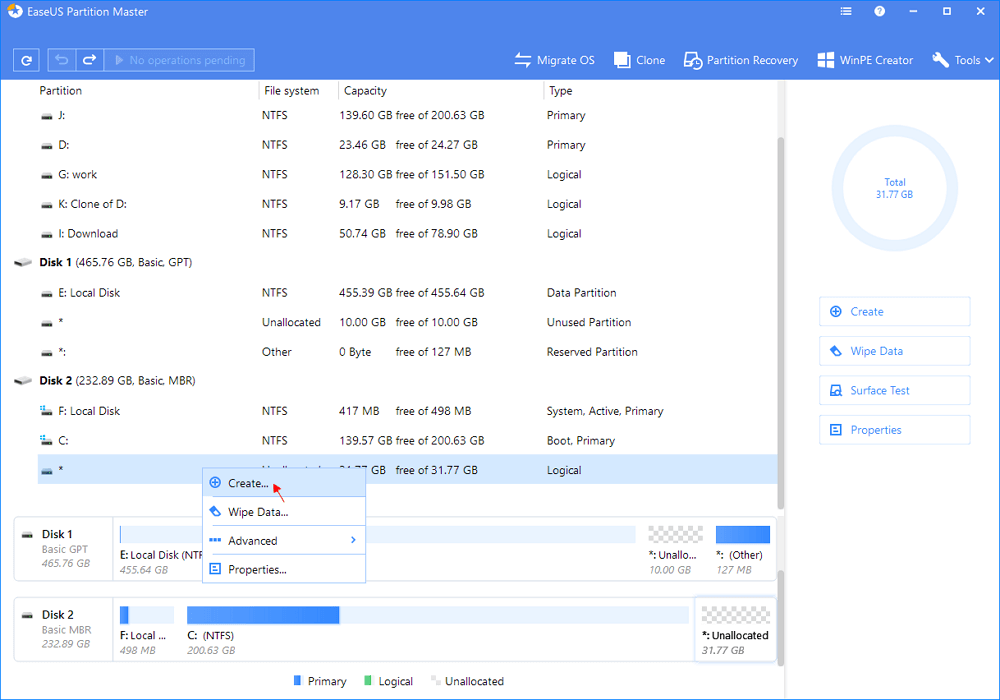 Step 2: Adjust the new partition size, file system, label, etc.
Set the size, partition label, drive letter, file system, etc. for the new partition and click "OK" to continue.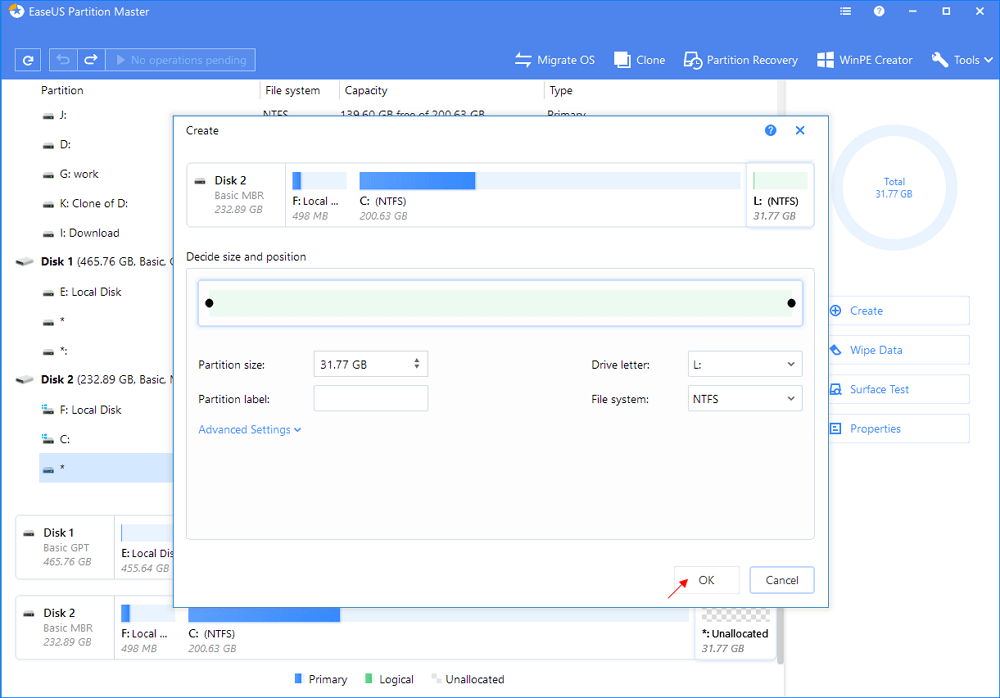 Step 3: Confirm to create a new partition
After successfully creating a new partition on the computer hard drive, you can start to install the second operating system on the partition right now.