Introduction of virtual hard disk
VHD (virtual hard disk) is very popular among software developers for it allows multiple operating systems to reside on a single host machine. In this way, they can test software on different operating systems without any cost or damage to actual hardware.
One of the new functions provided by this latest operating system is that VHD can be fully supported by Windows 7, both with and without a host operating system to be present. Currently, only Windows 7 and Windows 2008 R2 are compatible with this feature.
How to copy virtual hard disk on Windows 7?
Actually, some users want to copy partition or copy virtual hard disk to the physical disk in order to transfer the data to a much safer place. However, Windows 7 doesn't support copy virtual disk. How to deal with this job easily? The third party partition software can help users to copy virtual hard disk.
Detailed steps of copy virtual hard disk with Windows 7 partition manager
We recommend outstanding Windows 7 partition manager - EaseUS Partition Master to users for it can help users to copy virtual hard disk. Besides, resize/move virtual partitions, convert FAT to NTFS and many functions such as hard disk copy are helpful.
1. Please download and install this reliable partition manager.
2. Attach the VHD file as the following steps:
Right-click "My Computer" > Manage > Storage > Disk Management, right-click Disk Management and choose Attach VHD.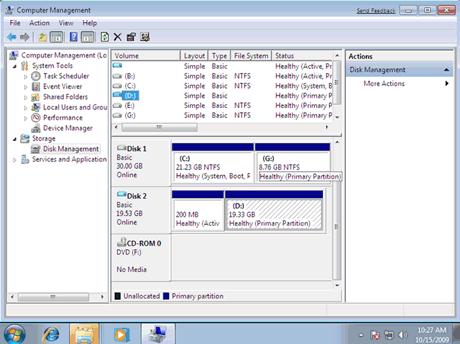 3. Run EaseUS Partition Master and select the virtual disk you want to copy as source disk.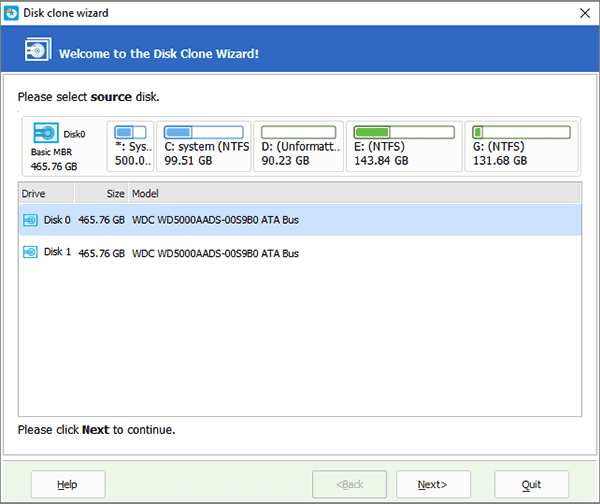 4. Disk clone wizard will automatically check the source virtual disk and then choose an unallocated space to be the destination disk.
Note: If the disk that you choose has partitions on it, the wizard will ask you to delete all the partitions and data on the disk. So backing up your data is very important.
5. Resize partitions on the destination disk. To the next step, the destination disk information is displayed. Then click OK to end virtual disk copy.
6. To preview the result on the left panel "Pending Operations". If it is right, then click "Apply".
Tips:
1. The destination disk cannot be the dynamic disk, boot disk or bad disk.
2. The destination disk may be smaller than virtual disk, but it should be equal or larger than the used space on the source disk. If not, the copied process won't be able to continue.
Besides, copy VHD partition in Windows 7, EaseUS Partition Master contains some other useful function to well manage your partition. Such as resize/move partition, extend system partition, merge partition, etc.