"I set up an MBR 2TB disk on my Server 2012, and now I need to expand it to above 2TB. However, when I was trying to do it, I find the Convert to Dynamic Disk and Convert to GPT Disk options on the Server are just grayed out! Then how do I convert this 2TB MBR to GPT disk without losing data?"
GPT is newer and superior to MBR for a list of advantages, for example, supporting a hard disk with more than 2TB storage capacity, allowing more than 4 primary partitions and offering better compatibility to other systems such as Mac. In this case, you may want to change or convert MBR to GPT for one of those reasons. It would be an easy job as Windows offers you a free built-in utility, disk management to manage this job.
Can't convert MBR to GPT on Windows Server
But sometimes, things can become a little bit complicated when you are trying to do it in Windows Server 2012, 2008, 2003 as many Server users have reported that they are having trouble to change MBR to GPT because the option convert to GPT grayed out. In view of this, here we would like to analyze the reasons for this error and talk about how to turn MBR to GPT Server 2012/2008/2003 with success.
Usually, convert to GPT option in Windows Server works only when you are trying to change a disk which contains no partitions or volumes from MBR to GPT. And if the MBR disk has disk partitions, the convert to GPT is grayed out. After knowing how the error happens, we come up with two solutions to fix it.
Possible ways to convert MBR to GPT on Windows Server with success
1. Back up the whole MBR disk, delete all partitions and then try to convert the disk from MBR to GPT again with Windows Server built-in partition tool.
2. Use EaseUS Server partition software to change MBR to GPT without deleting partitions or losing data on Windows Server 2012/2008/2003.
Steps to convert MBR to GPT on Server without deleting partitions:
Step 1: Download and launch EaseUS Partition Master on your Windows computer.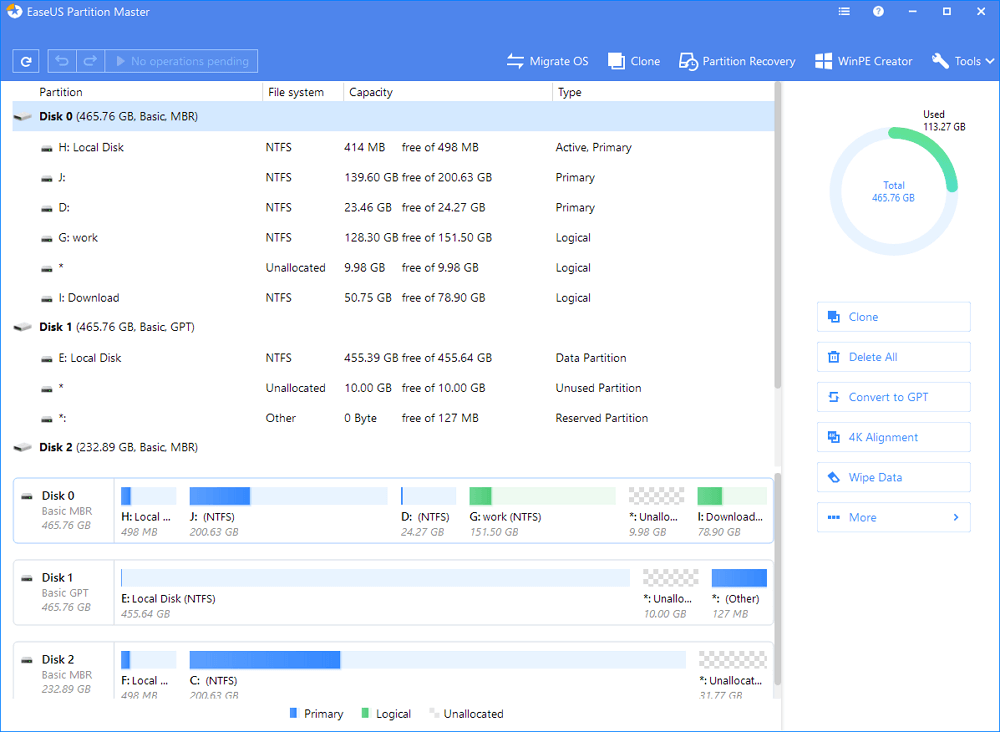 Step 2: Right-click the MBR disk that you want to convert and choose "Convert to GPT".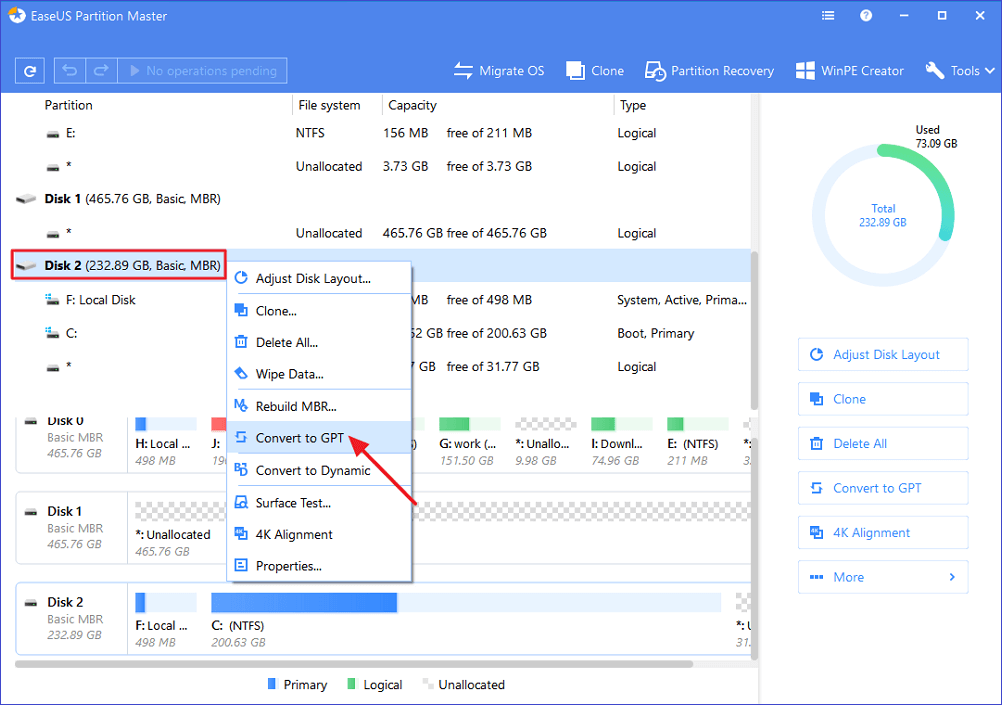 Step 3: After that, find and click the "Execute 1 Operation" button on the toolbar and choose "Apply" to start the conversion. You need to restart your device to enable this change.