To clone EFI partition may sound not familiar to you, but when we say how to clone GPT disk, you may understand what is that. But what exactly is EFI partition? According to Wikipedia, EFI partition is defined as a partition on a data storage device which is usually a hard disk drive or solid state drive for installing OS or various utilities with its built-in boot loader programs. And both GPT and MBR disks can contain an EFI system partition.
Microsoft also recommends that when partitioning a disk, the EFI system partition be the first partition on the disk. So if you need to clone an EFI partition, you should clone GPT or MBR system partition since EFI partition is contained by GPT or MBR system disk. So how to clone EFI partition? Any partition software or tool that can help to clone EFI partition? How?
Find free and simple method to clone EFI partition
How to find solutions or methods to clone EFI partition may bother you when you need to clone the EFI system partition. And things will be perfect if there exists a free tool which can clone EFI partition without any expense, right?
Is it possible? Sure! EaseUS software makes this simple. It provides free partition master software - EaseUS Partition Master Free to assist helpless users to clone EFI partition, migrate OS to HDD/SSD or optimize SSD with ease. How to use this software to free clone EFI partition? Download EaseUS Partition Master Free and follow next steps to clone EFI partition now!
Steps to Clone EFI Partition with Free & Simple Method
EaseUS Partition Master Free works for Windows OS including Windows 10/8.1/8/7/XP and Vista etc. And it even supports to convert system disk from MBR to GPT without any troubles. Now you can follow next 3 steps to clone EFI partition:
1.Launch EaseUS Partition Master.
2. Click Wizard and choose Disk clone wizard.
Then select the source - the EFI partition that you want to clone.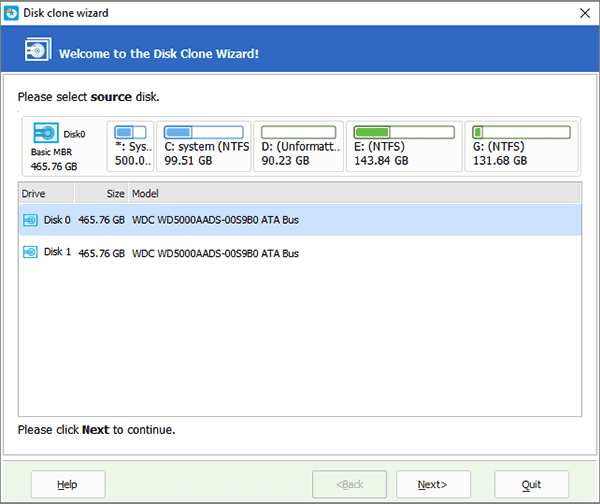 Choose the Destination Disk - new disk partition or even external hard drive, and then click "Next".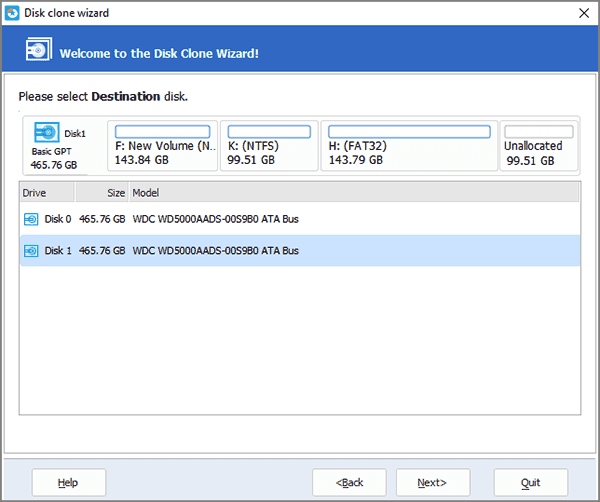 Do remember to delete all data and partitions on the new disk or hard drive. Then the program may ask you to resize the destination and if you do not need to create partitions, click Next directly.
3. At last, click Apply to complete all process.