Why need to change SSD partition table from MBR to GPT?
Last weekend, I bought a new SSD, thinking to change my computer system drive. I tried to install windows into this new SSD, but it kept warning that "Windows cannot be installed to the disk. The selected disk has an MBR partition table and Windows can only be installed on GPT disk under EFI system." So it seems that I must change SSD from MBR to GPT so to install system and applications on the drive.
But how? Can I change SSD from MBR to GPT? Please help.
Change SSD partition table from MBR to GPT with ease
Though it works to manually change partition table through disk management in Windows but ordinary users may easily get their data loss while change partition table due to careless or false operation. Then is it possible to find an easier but more effective method to help fix SSD partition table changing task?
Do not let this problem bother you anymore. Professional partition software can help. EaseUS software provides EaseUS Partition Master to help inexperienced users to protect data from being losing while converting SSD from MBR to GPT. Now let's see how to use this software to change SSD from MBR to GPT:
Step 1: Download and launch EaseUS Partition Master on your Windows computer.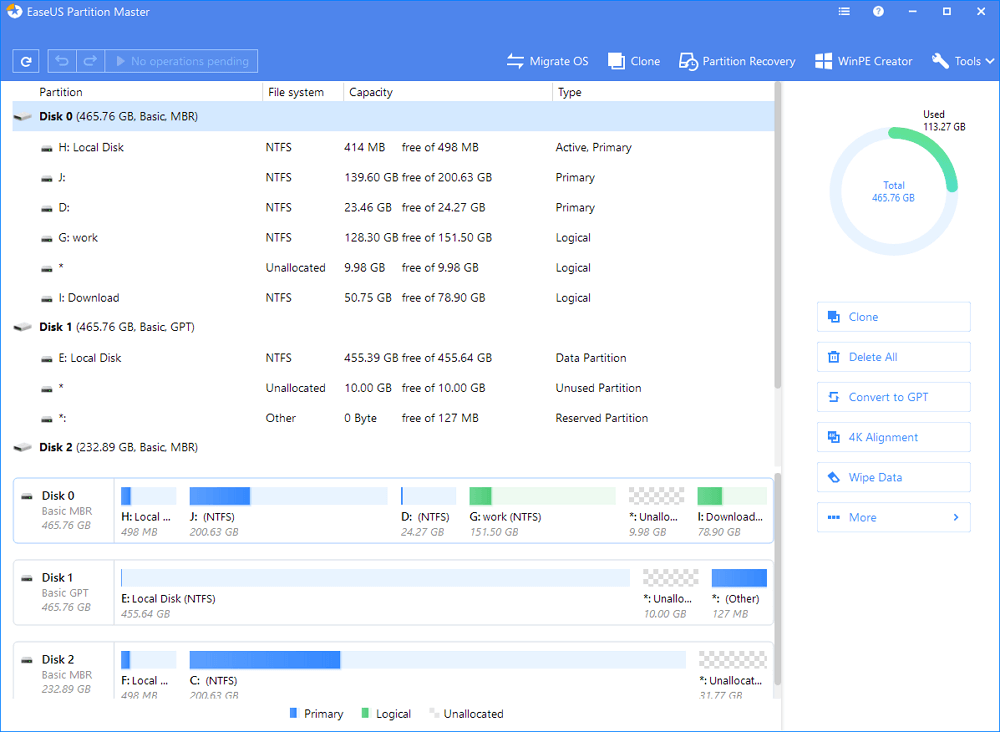 Step 2: Right-click the MBR disk that you want to convert and choose "Convert to GPT".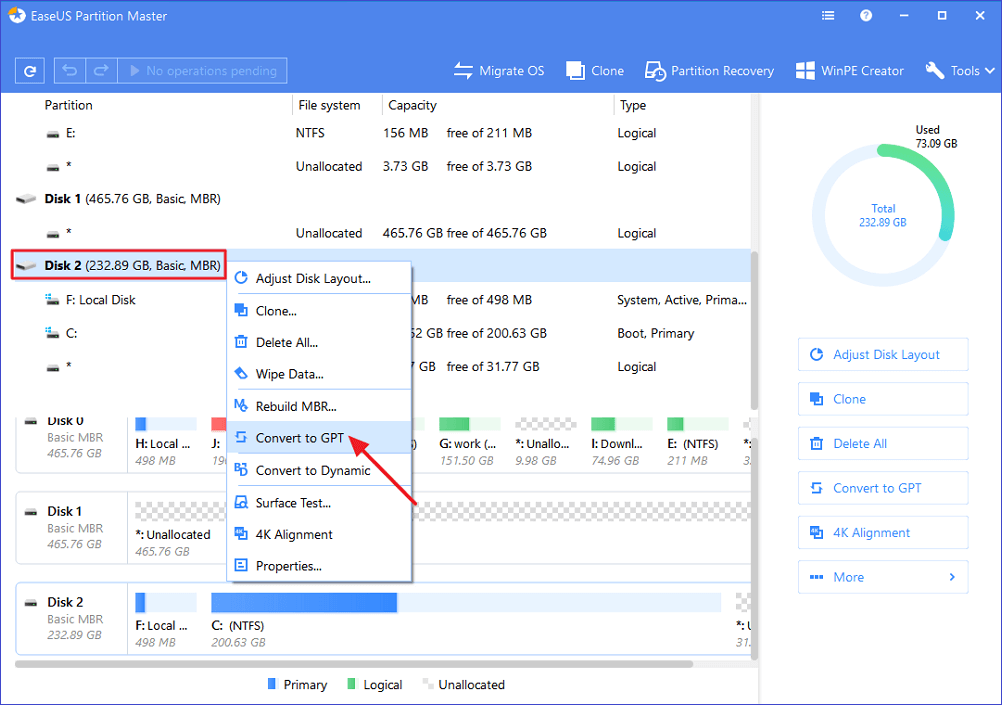 Step 3: After that, find and click the "Execute 1 Operation" button on the toolbar and choose "Apply" to start the conversion. You need to restart your device to enable this change.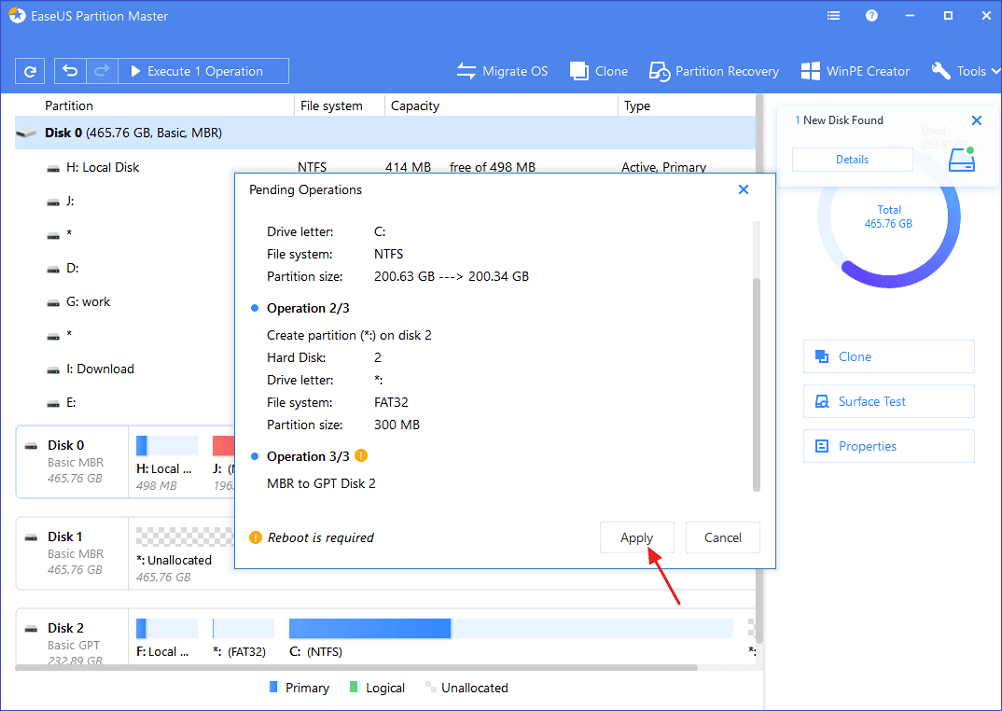 Yes, only three steps, you'll easily change SSD from MBR to GPT securely. Then you can install system or applications into SSD and enjoy wonderful moments with the drive.